Top Athletic Programs Use Speedster Training Equipment
YOU BRING THE PASSION & WE BRING THE POWER
The only limitation is your Dedication!


Want to see how your competition is out performing your team?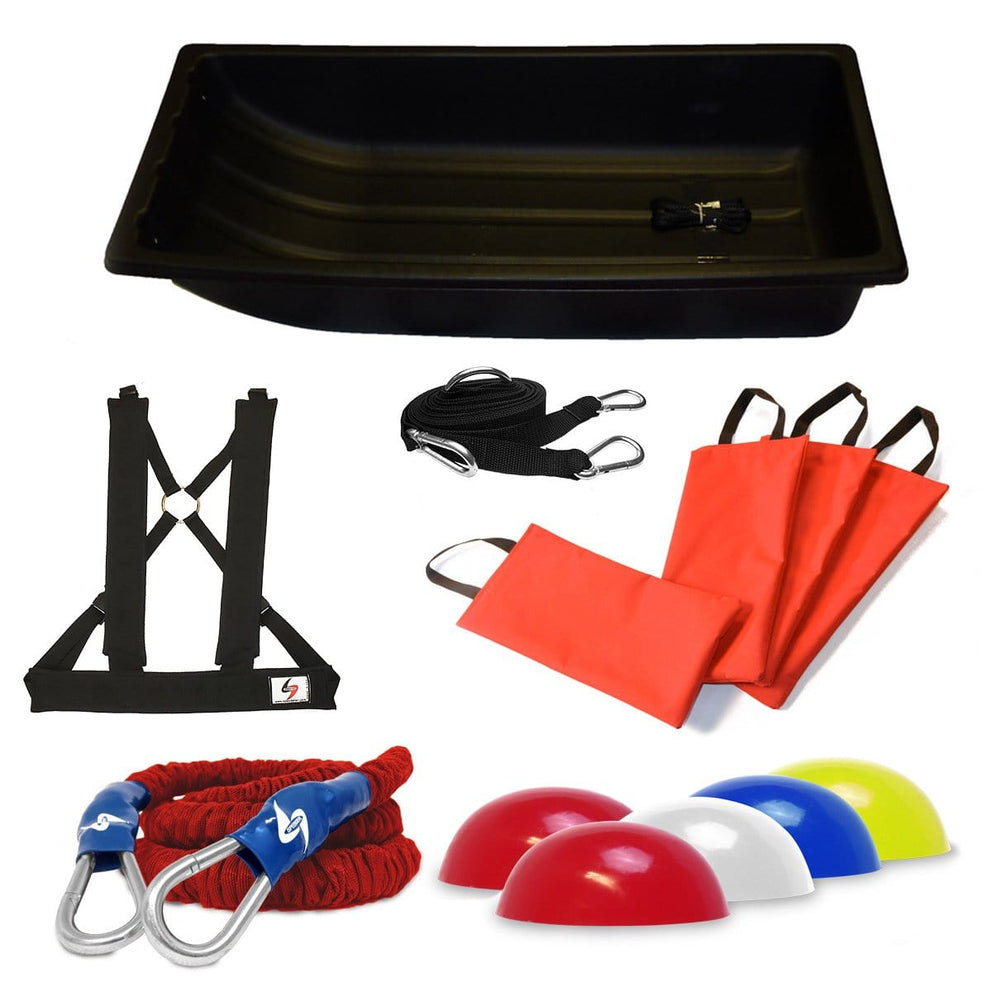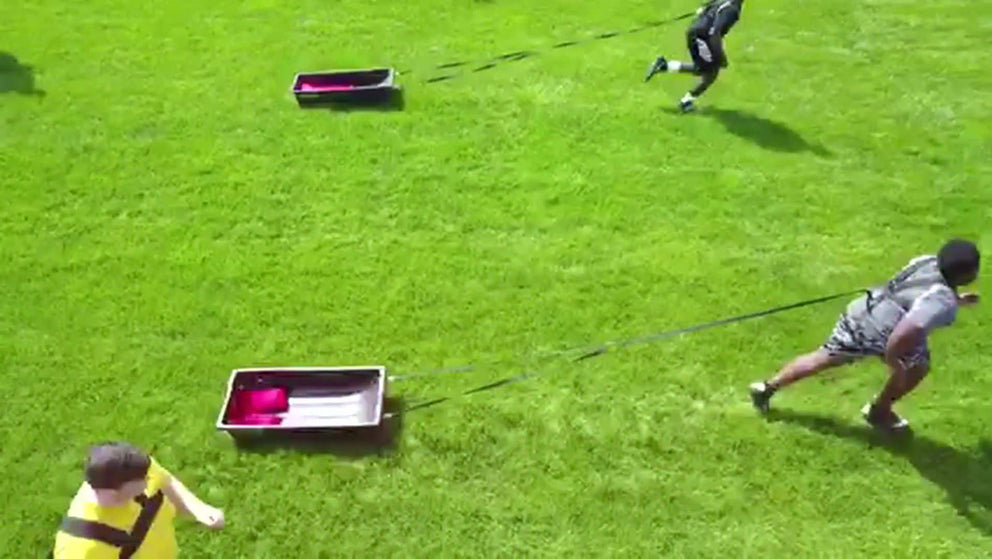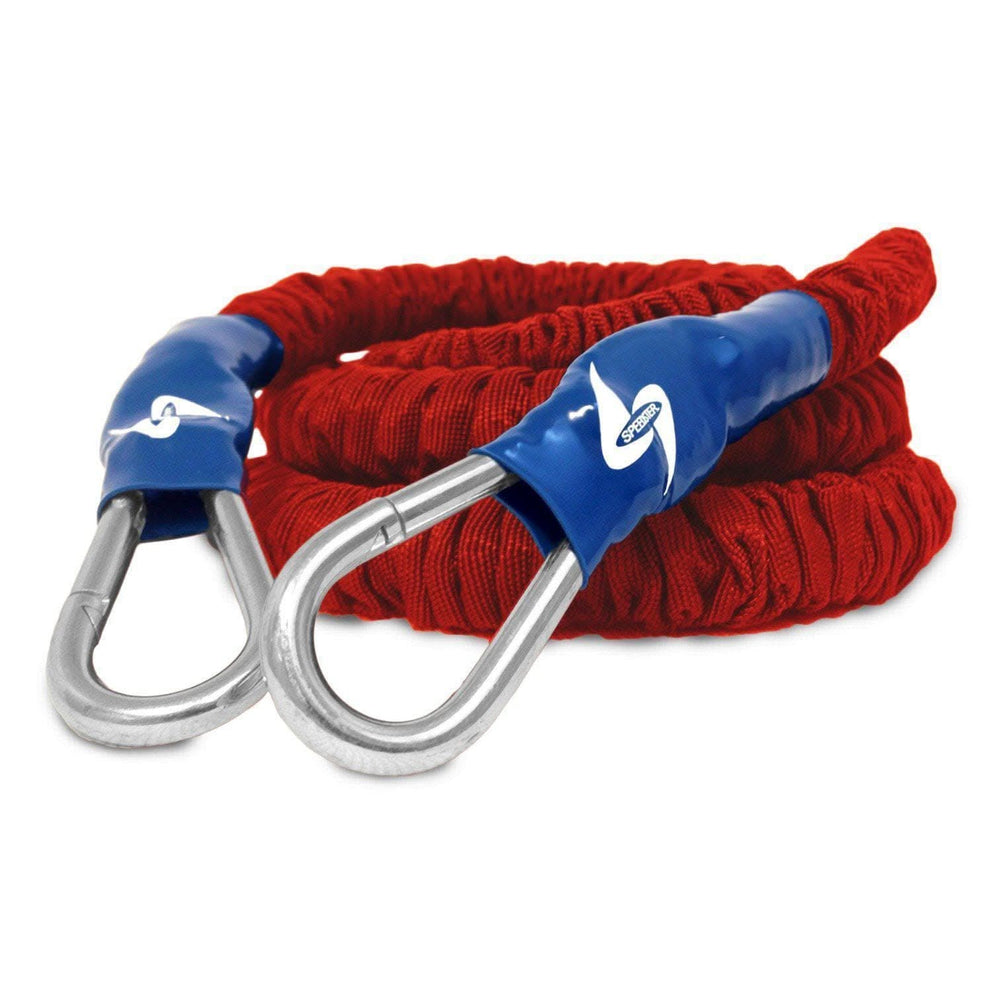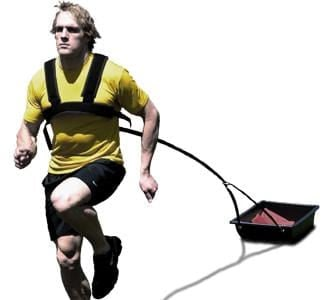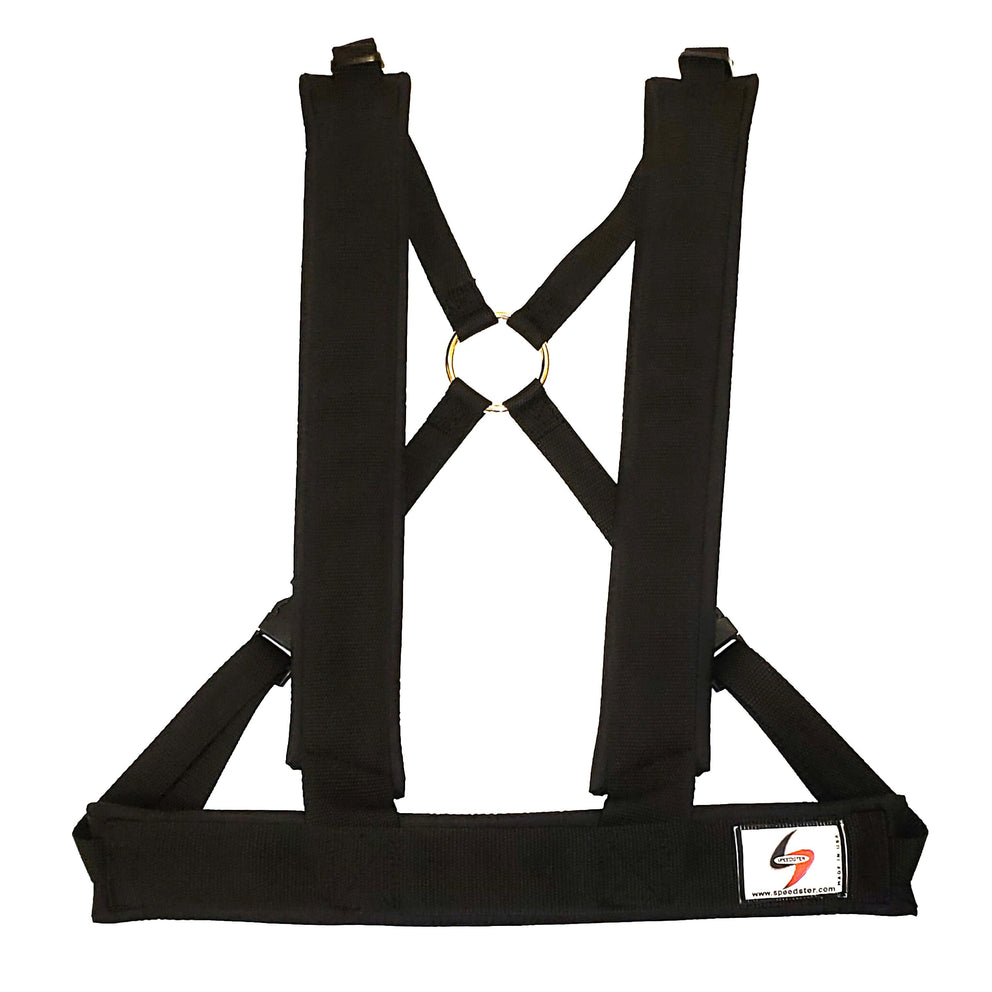 Speedster Elite Training System™
from

$252.00
RUN A FASTER 40 OR 60-YARD DASH! The SPEEDSTER® Training System™ is a 3-phase complete speed and quickness training program.  • Phase 1: HEAVY RESISTANCE• Phase 2: LIGHT RESISTANCE• Phase 3: OVERSPEED TRAININGHeavy Resistance Training develops explosive starts while Light Resistance Training increases an athlete's acceleration speed. Overspeed Training develops overall top sprint speed by increasing the function of the fast-twitch muscle fiber. Overspeed training will develop a longer stride length as well as a faster leg turnover rate. The Speedster Training Program is color-coded for easy-to-follow drills. This package comes with a 30' Lightning Cord for Overspeed training that stretches up to 40 yards. It pulls the runner faster than their natural sprint speed.INCLUDES: The SPEEDSTER™  Dual Use Training Harness Torpedo Jet Sled 4 Weight Resistance Sand Bags (Sand not Included) 30ft Rocket Bungee with Safety SLeeve Technology™ Anchor Strap Colored Dome Markers (Imported) 2- Red, 2- Blue, 2- Yellow and 2- White Instruction Manual 4 Week SPEEDSTER Training Program *Some Products are Imported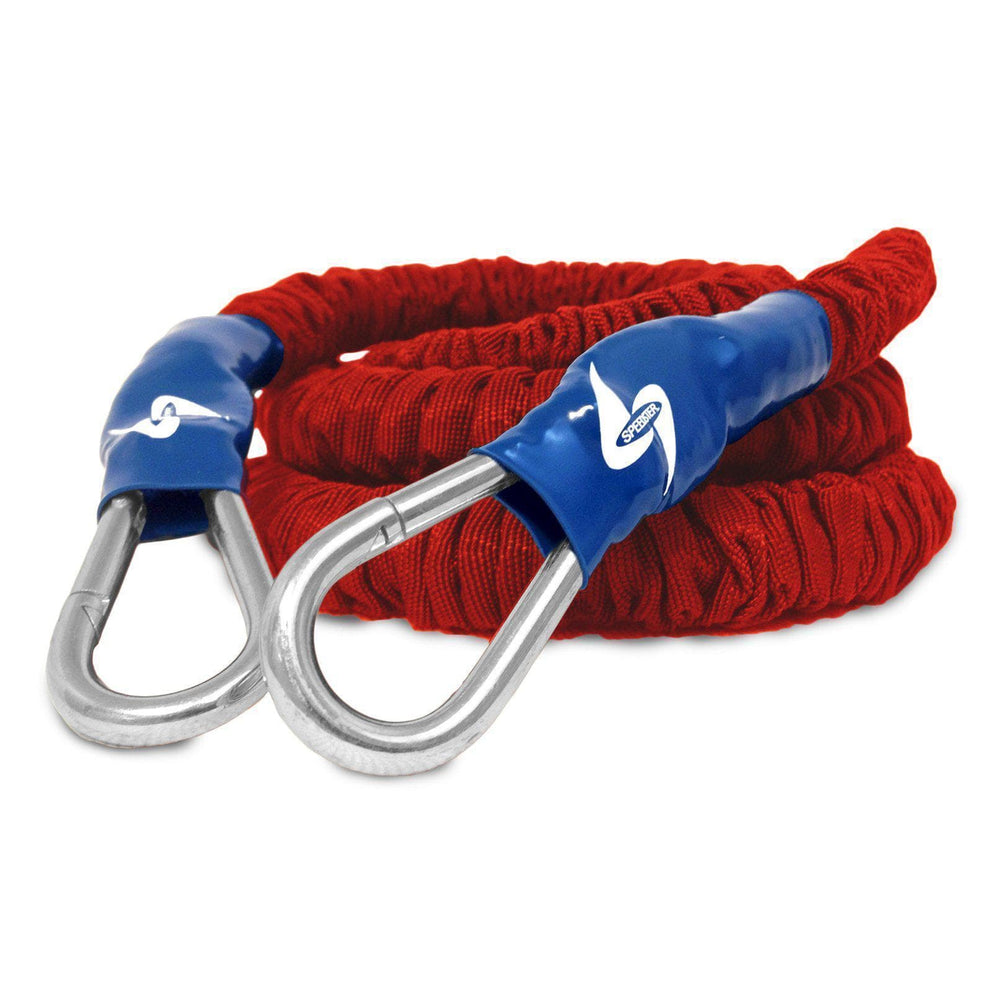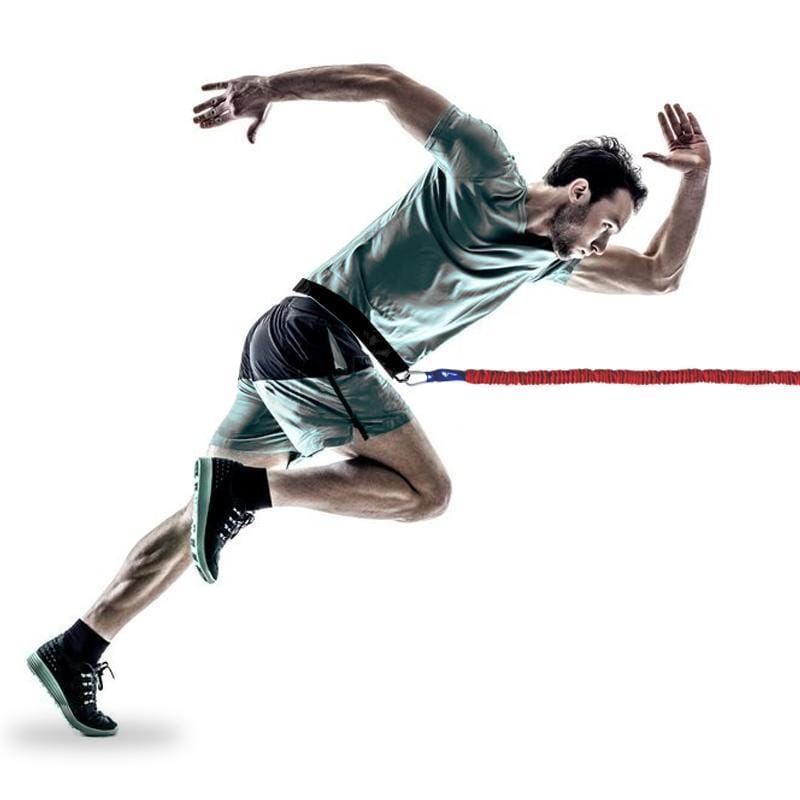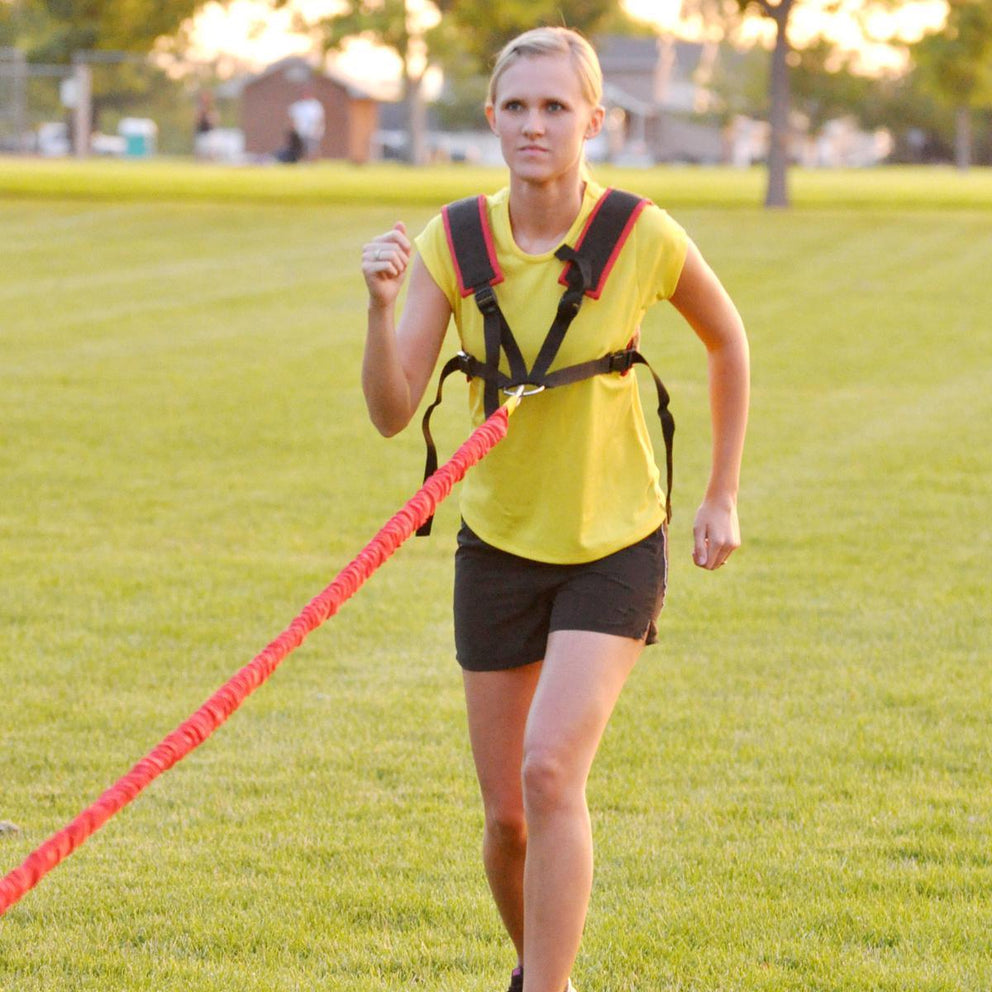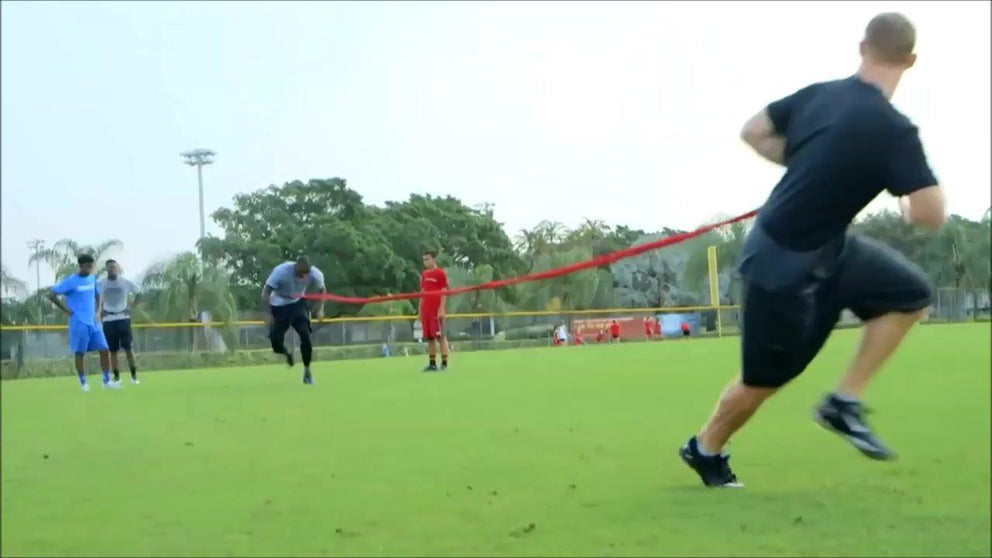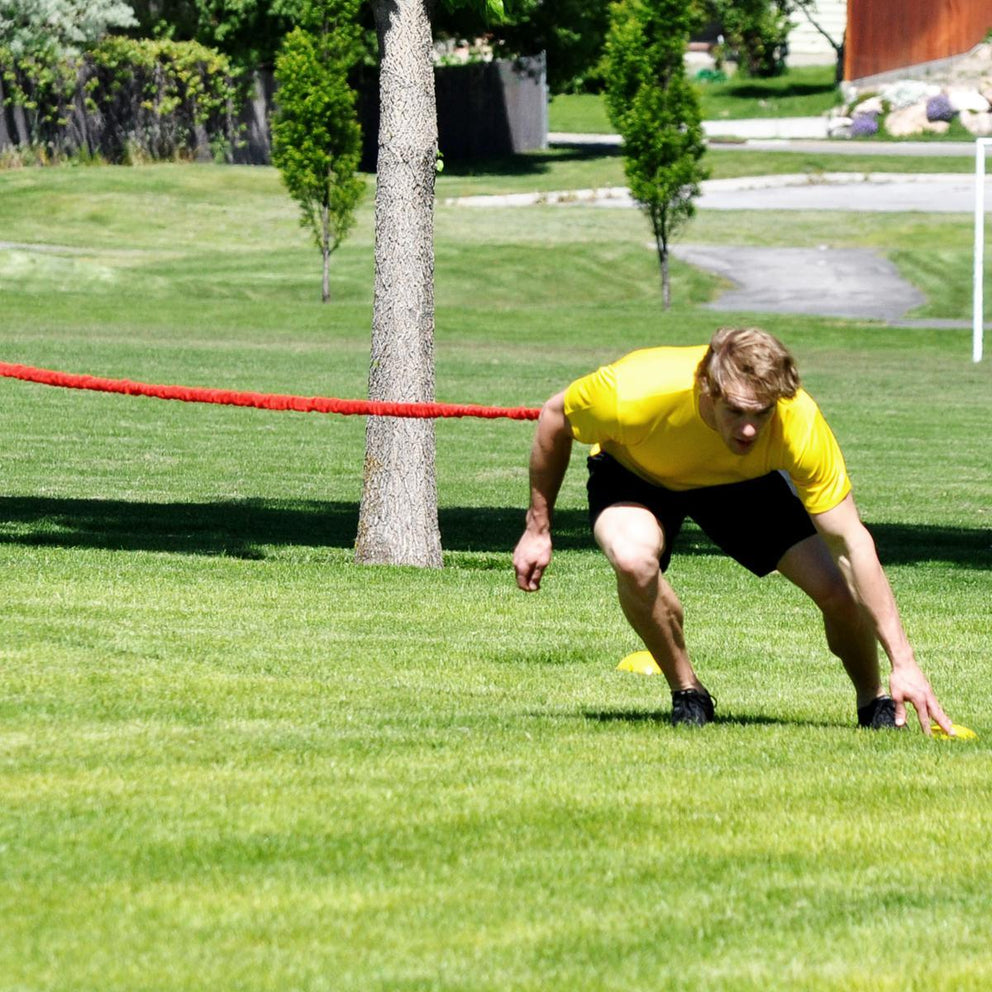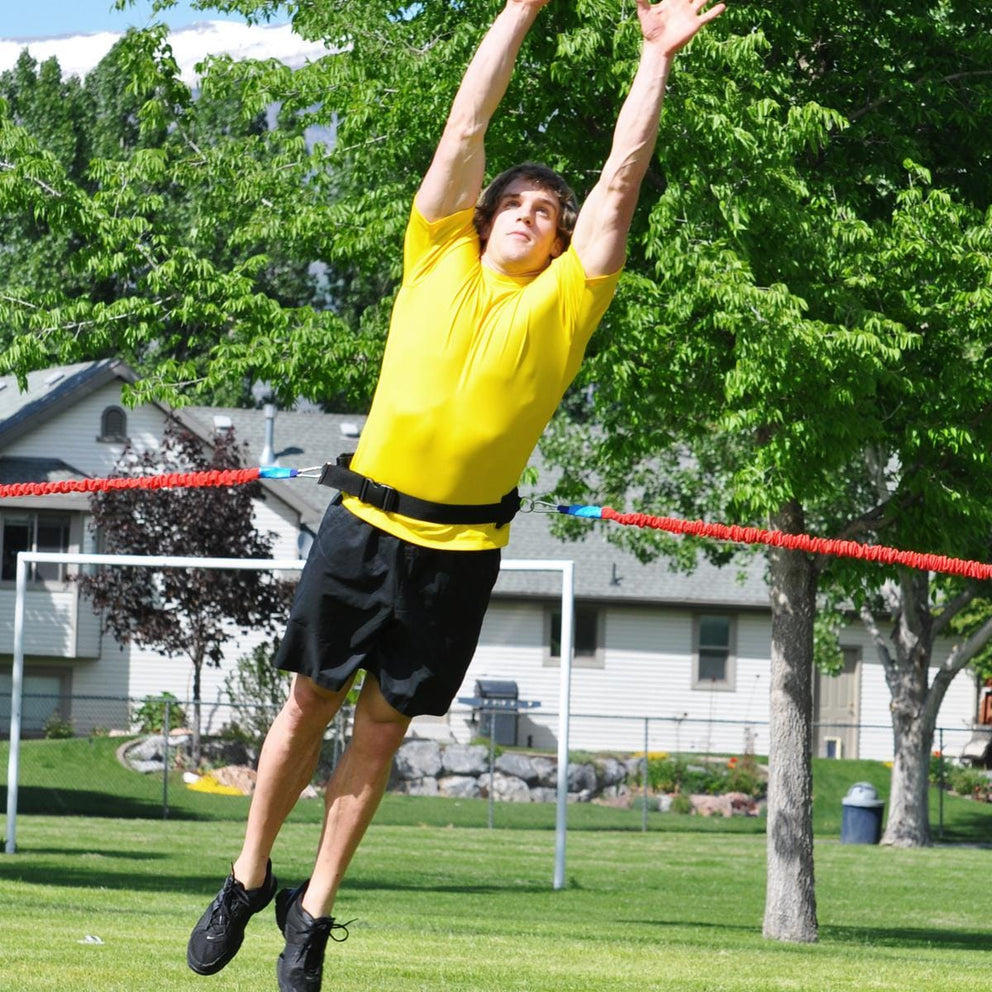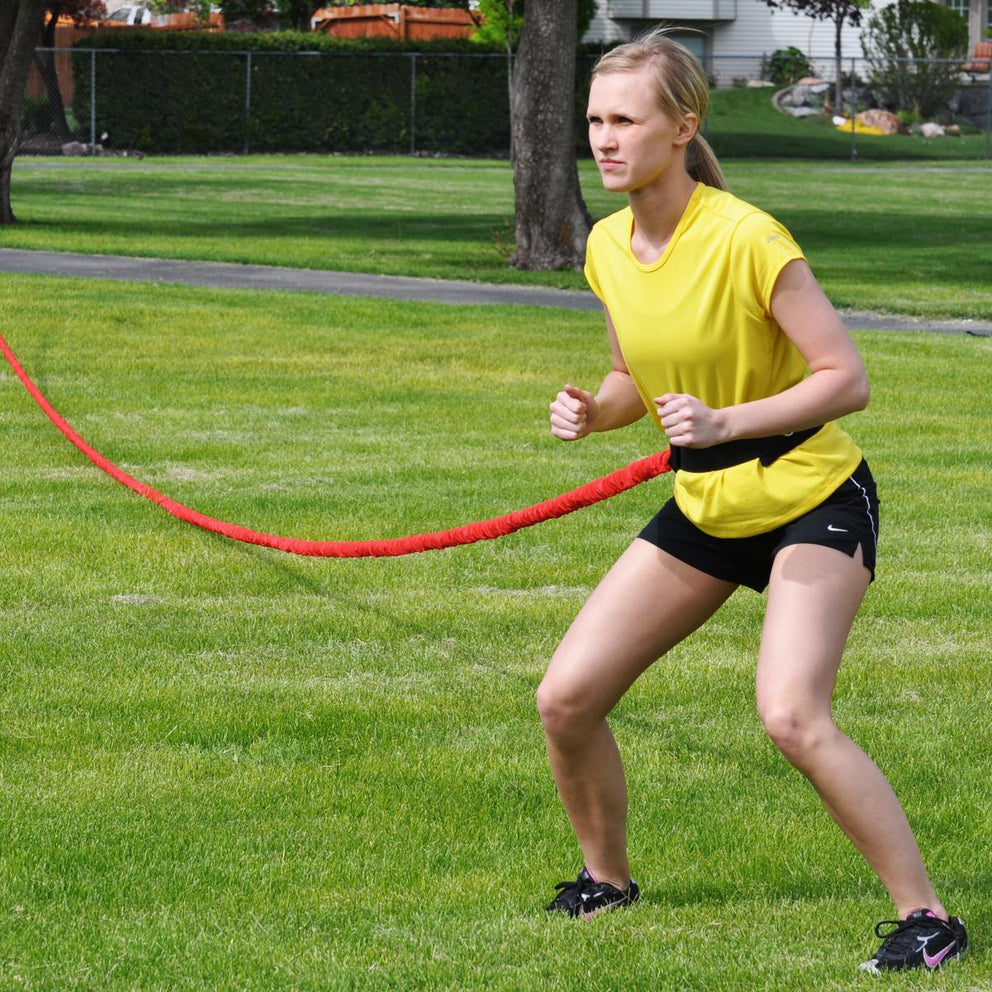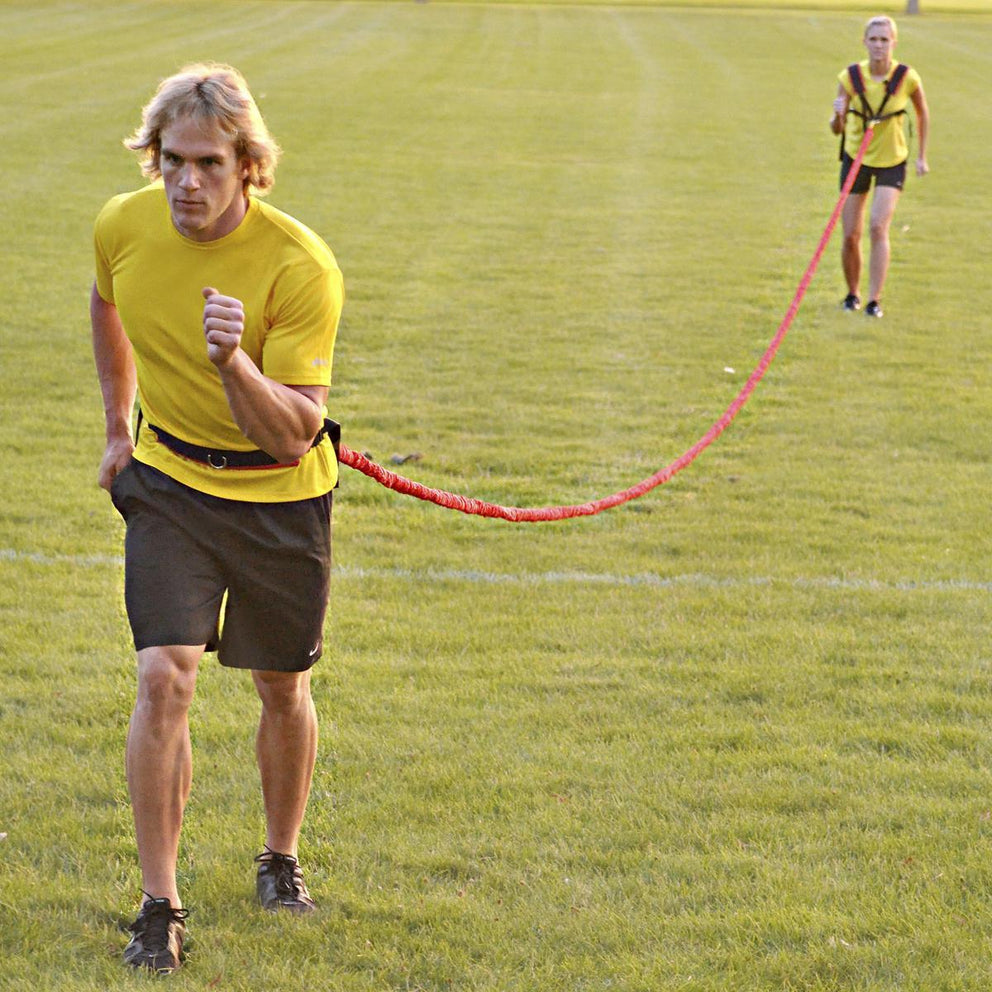 Speedster Rocket Bungees™ Cord ONLY
from

$38.00
American-Made Athletic Training Bungee Cord- Covered for Safety and to Extend the Life of the Cord PERFORM BETTER, RUN FASTER AND INCREASE AGILITY Overspeed & Resistance Training with the Speedster Rocket Bungee, our American Made Athletic Training Cord will help you develop longer strides, faster overall speed, and more power. Go with the training bungee that pro coaches and athletes trust to take them to the next level - the Speedster Rocket Bungee. Belts & Harnesses are sold separately.Speedster Rocket Bungees are made in the USA and feature Safety Sleeve Technology for ultimate injury prevention. Every Rocket Bungee stretches 4x's its original length, good luck finding that kind of stretch in another bungee. Best Speed Training and Speed Workout Resistance Bands on the market today.  Designed to increase the speed and agility of your athletes of all ages and in every sport. This Professional quality resistance bungee cord style band will challenge your athletes during speed, overspeed, jump, and agility training sessions and increase your entire team's performance.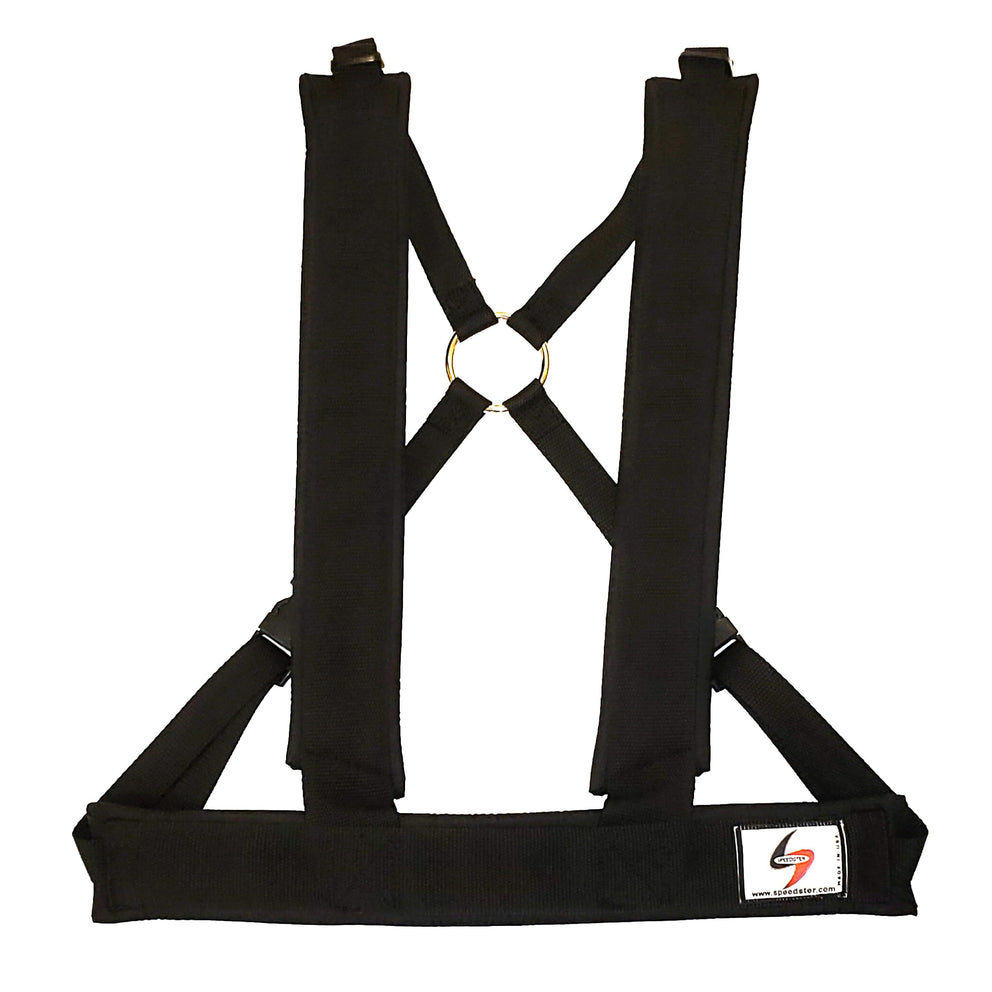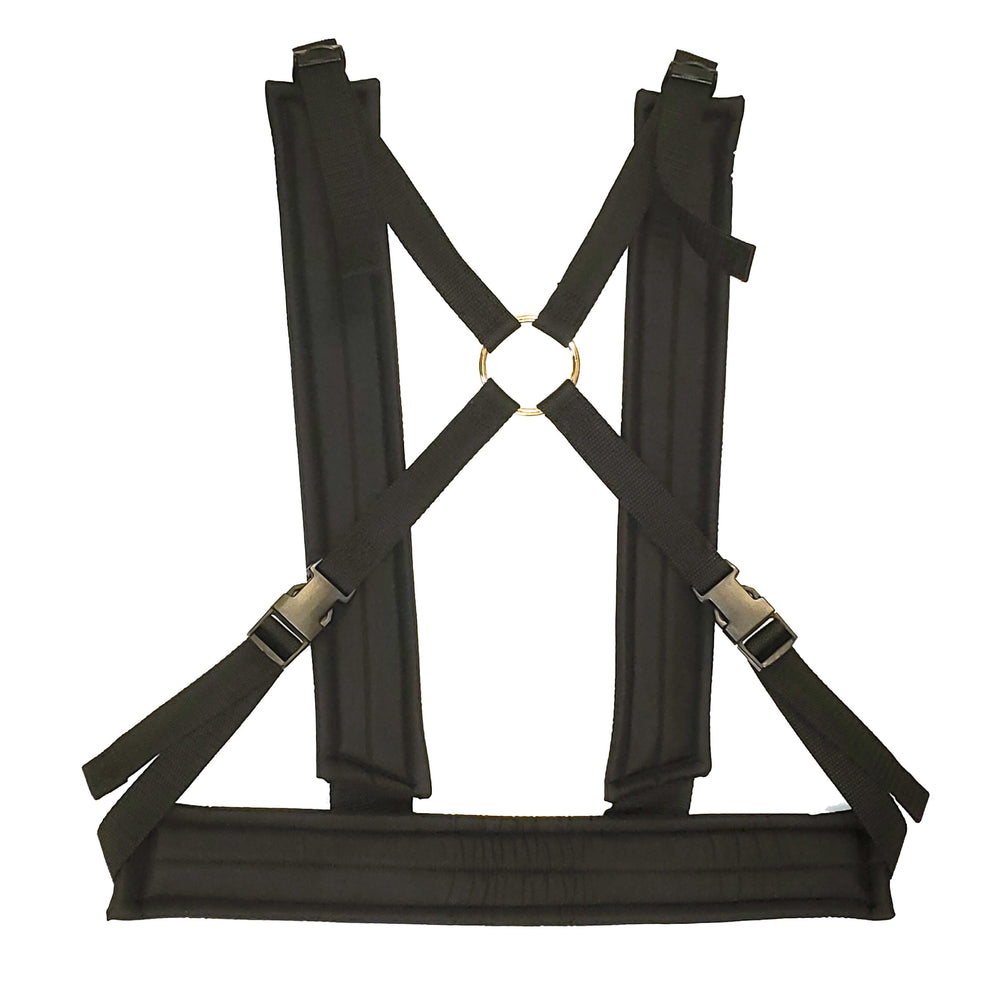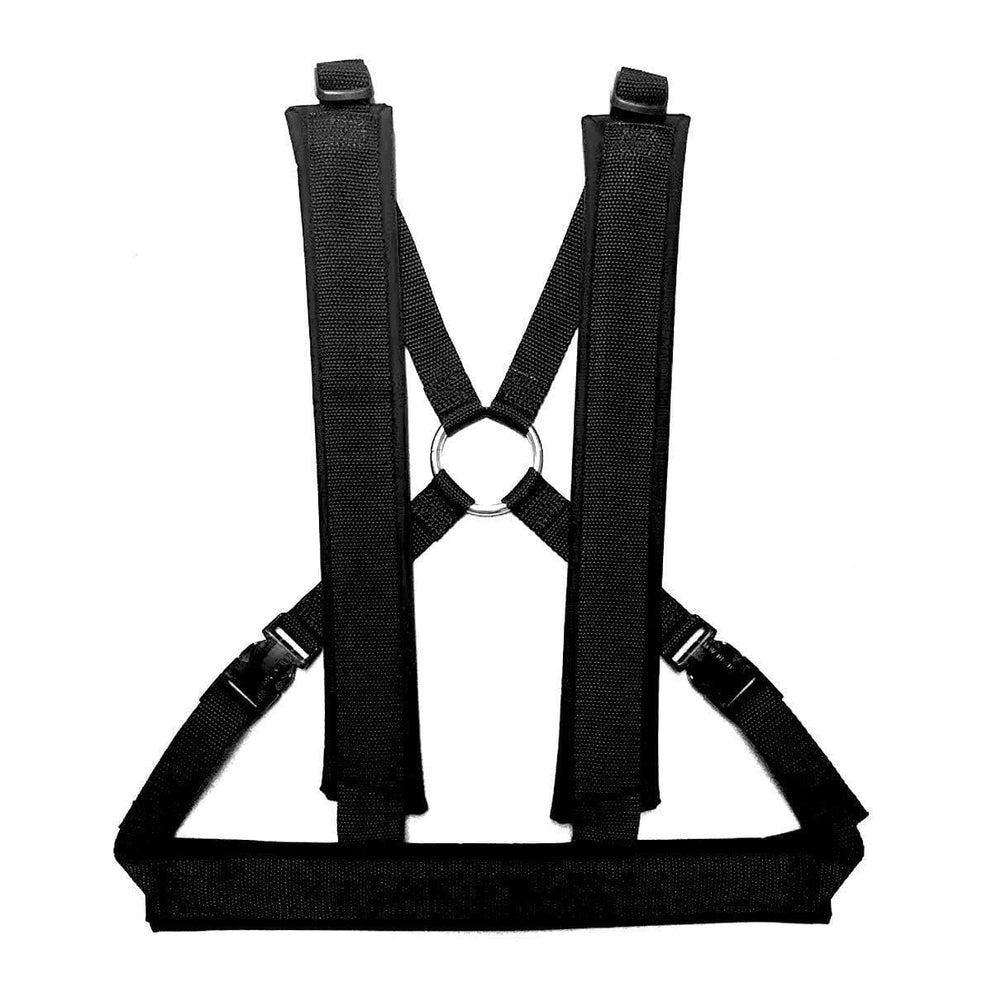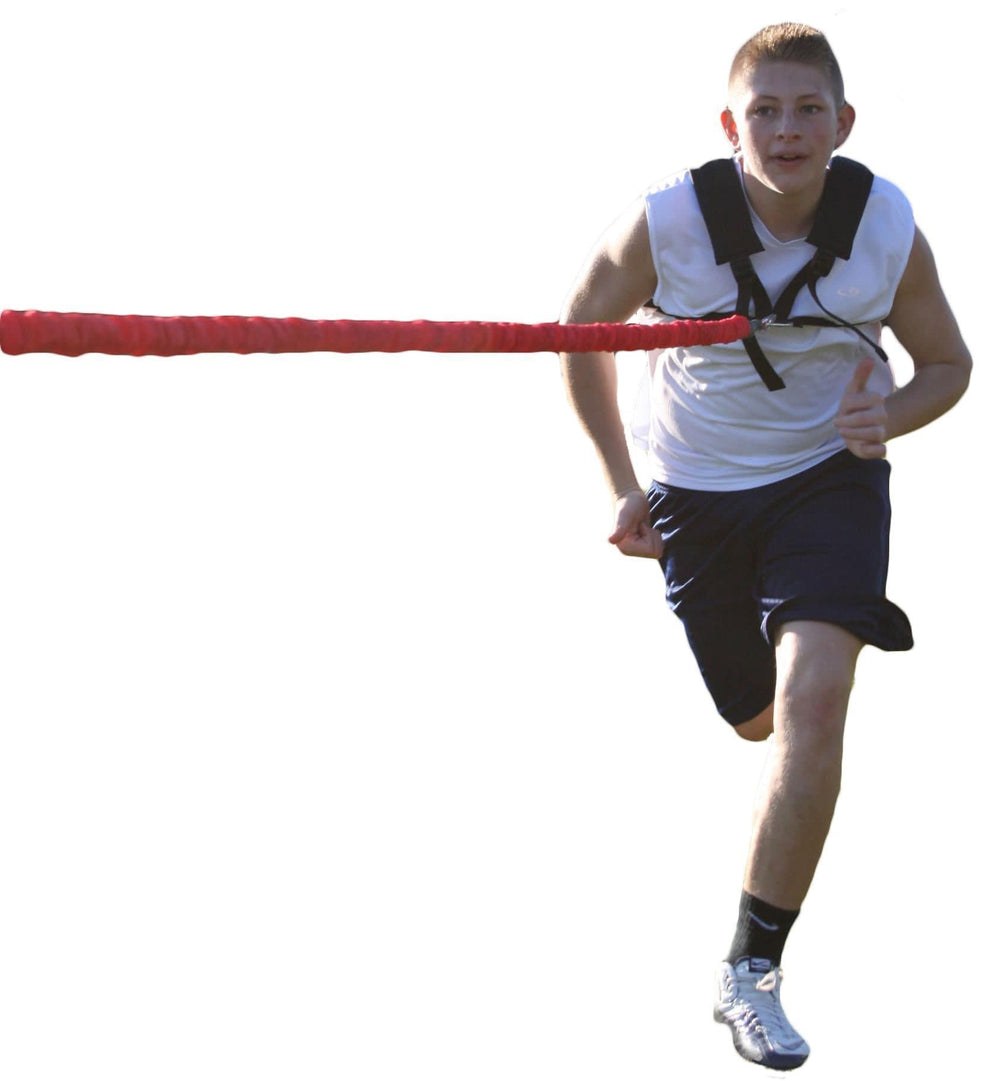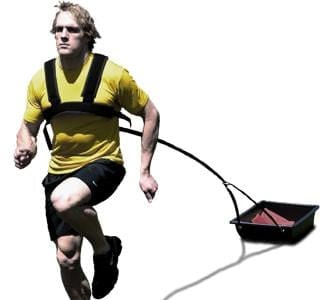 Speedster Dual Use Harness™
from

$30.00
Durable Padded Sport Training Harness with BOTH front and back Attachments for Athletic Training The Speedster Dual Use Harness is fully padded and is designed to be used for both Resistance Sled Training and Overspeed Training with Lightning Cords. This Harness is adjustable to fit a variety size of athletes. The shoulder straps can even be crisscrossed to fit younger smaller athletes. It is made from high-quality webbing and is fully padded for comfort. This harness is made to last for several years of rigorous training. Bungee & Sled sold separately.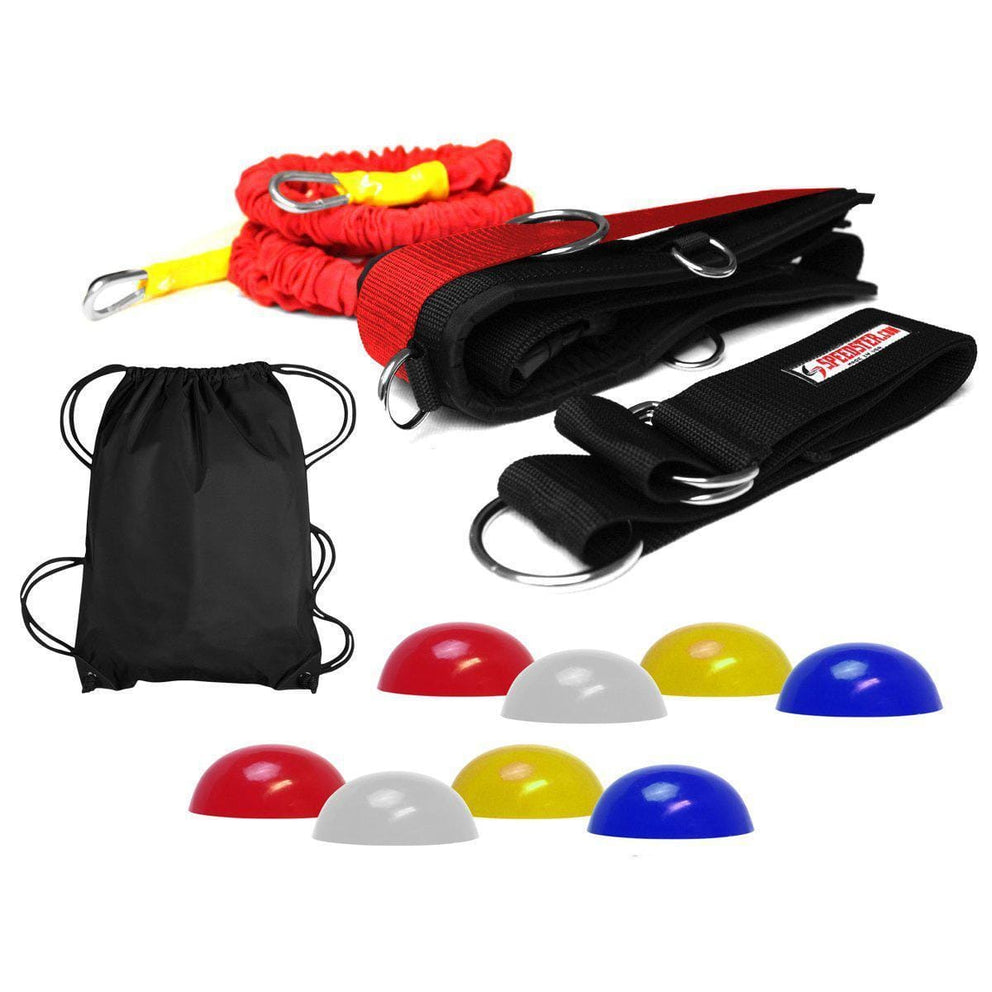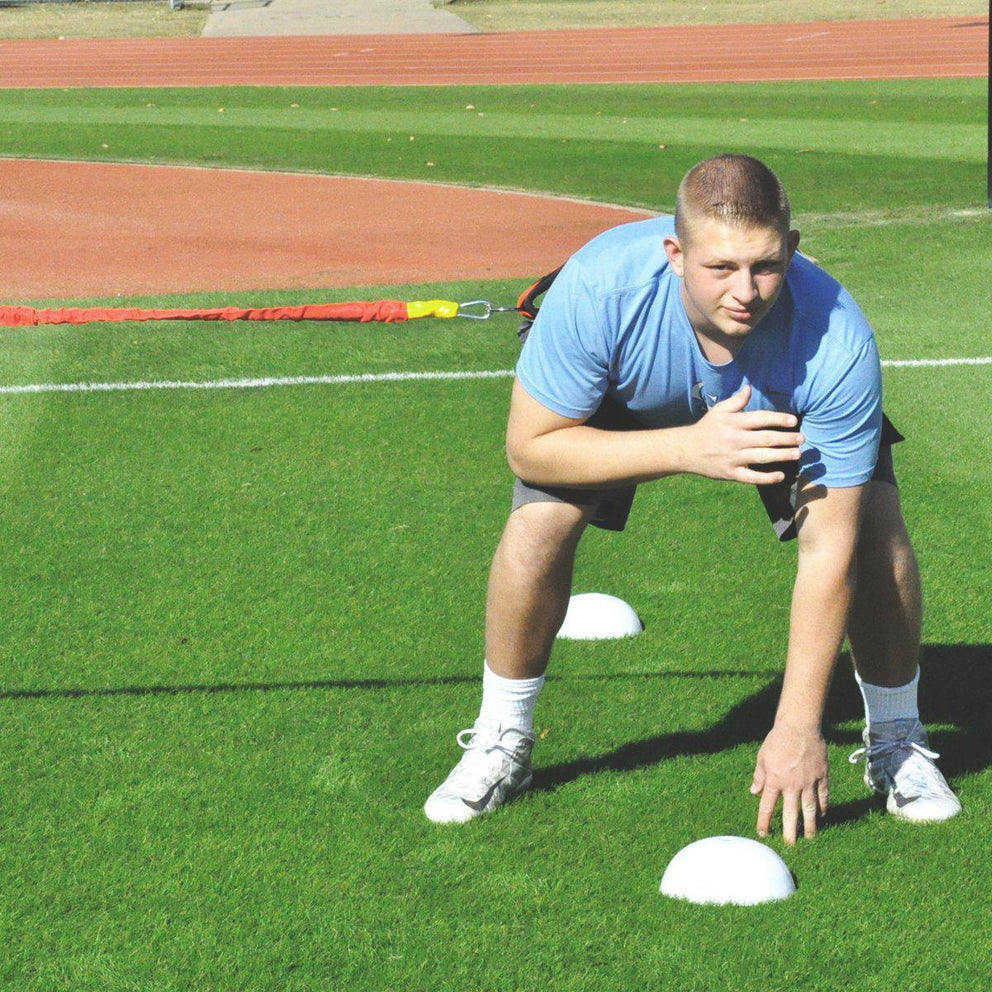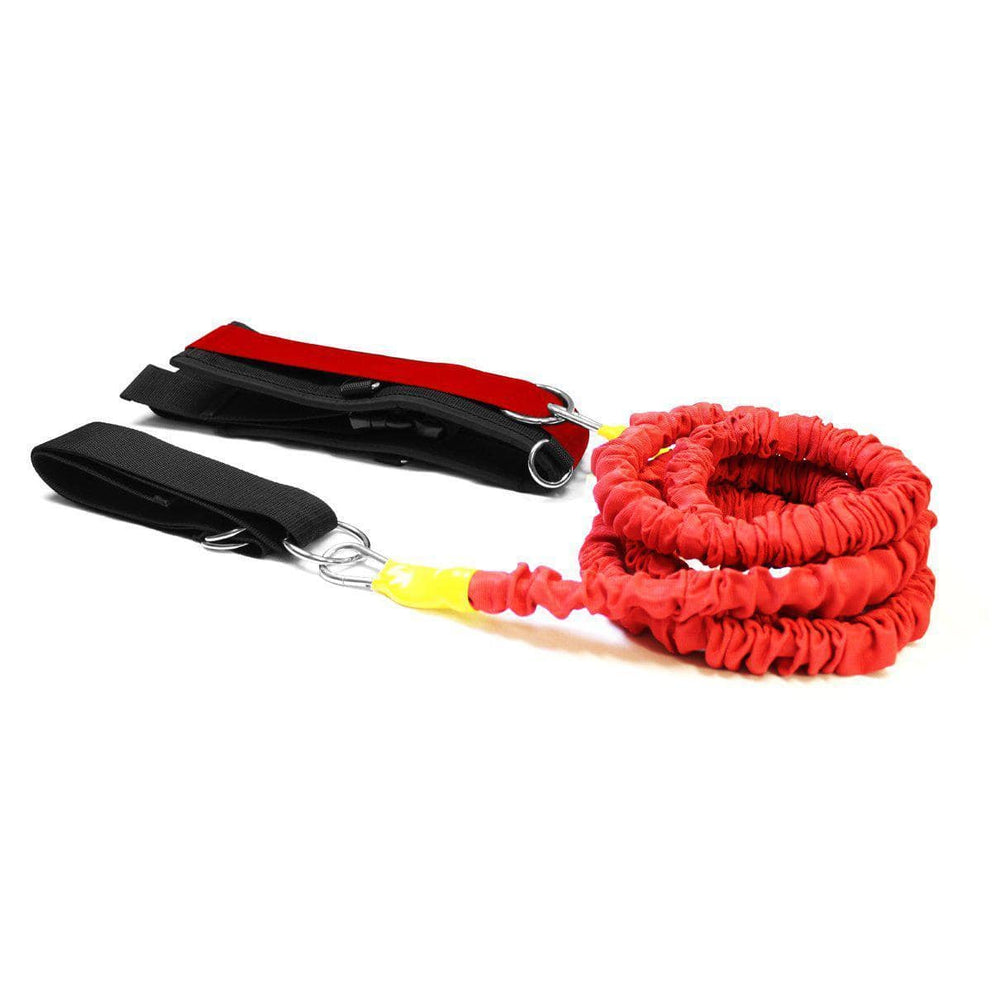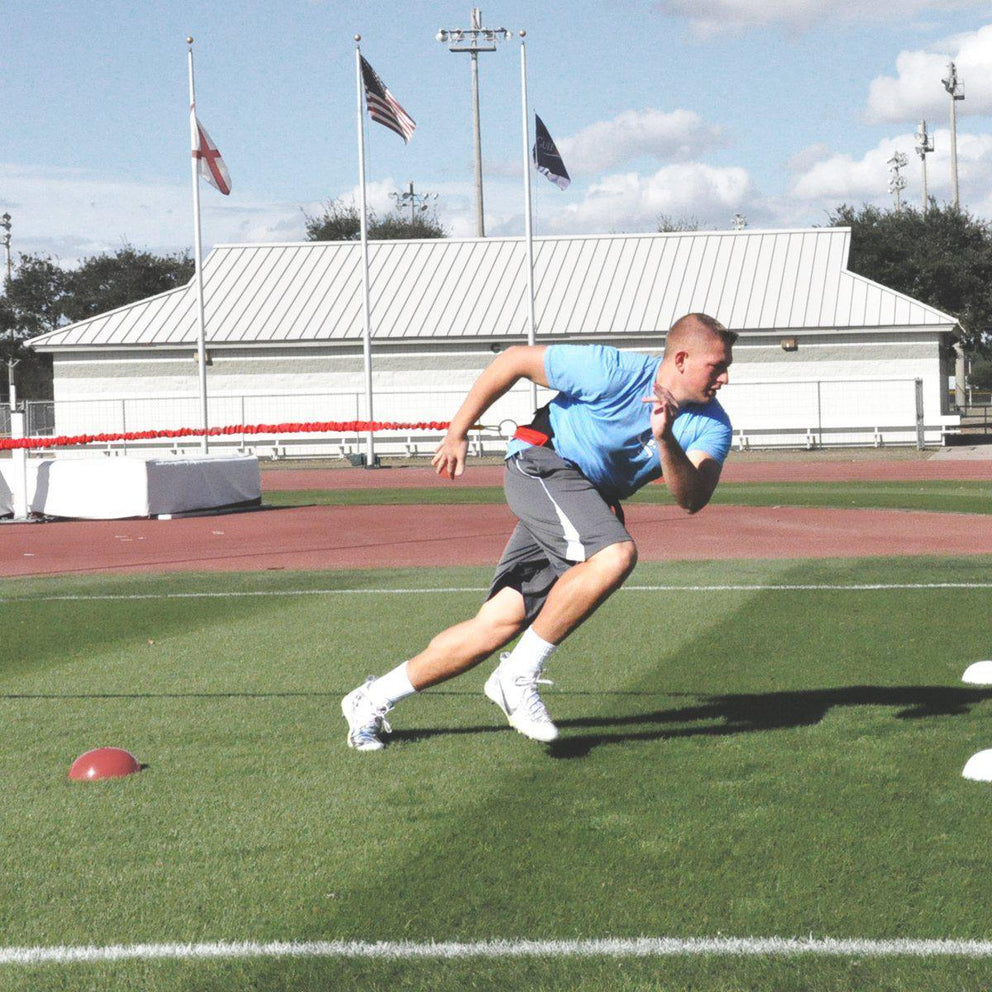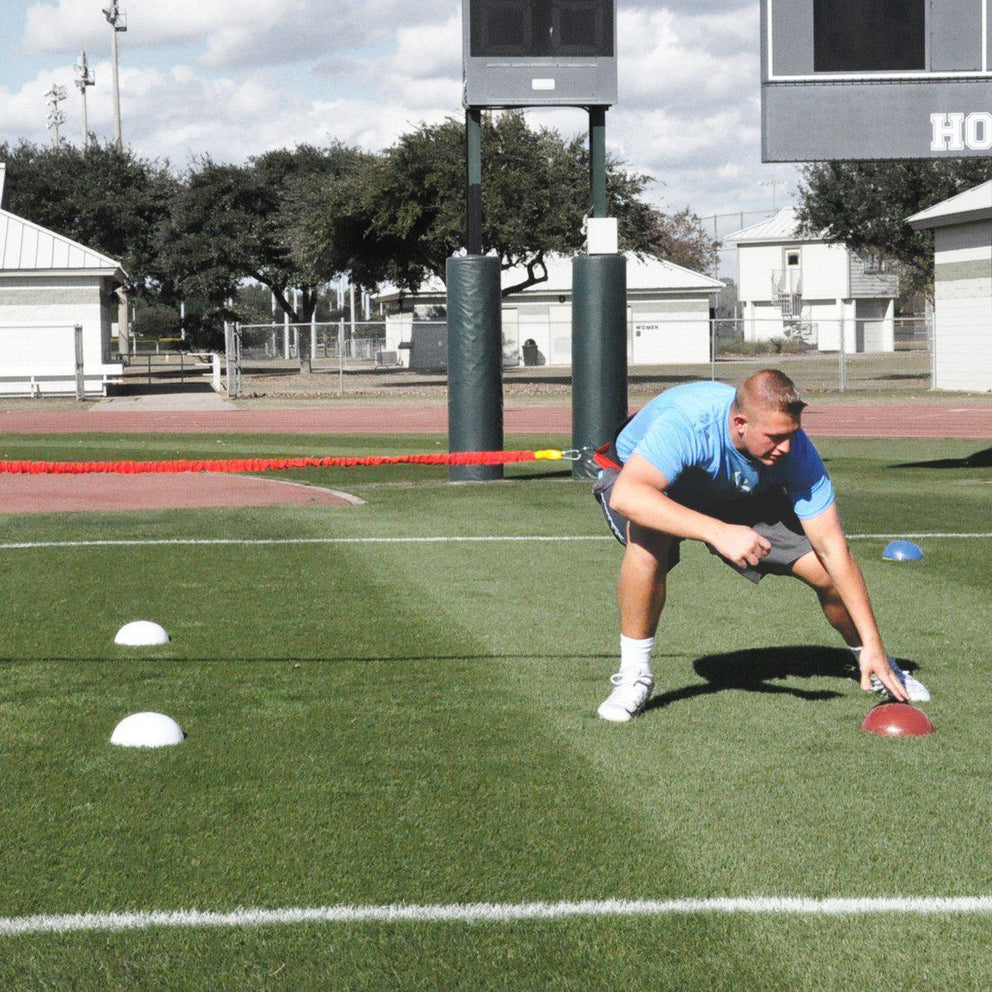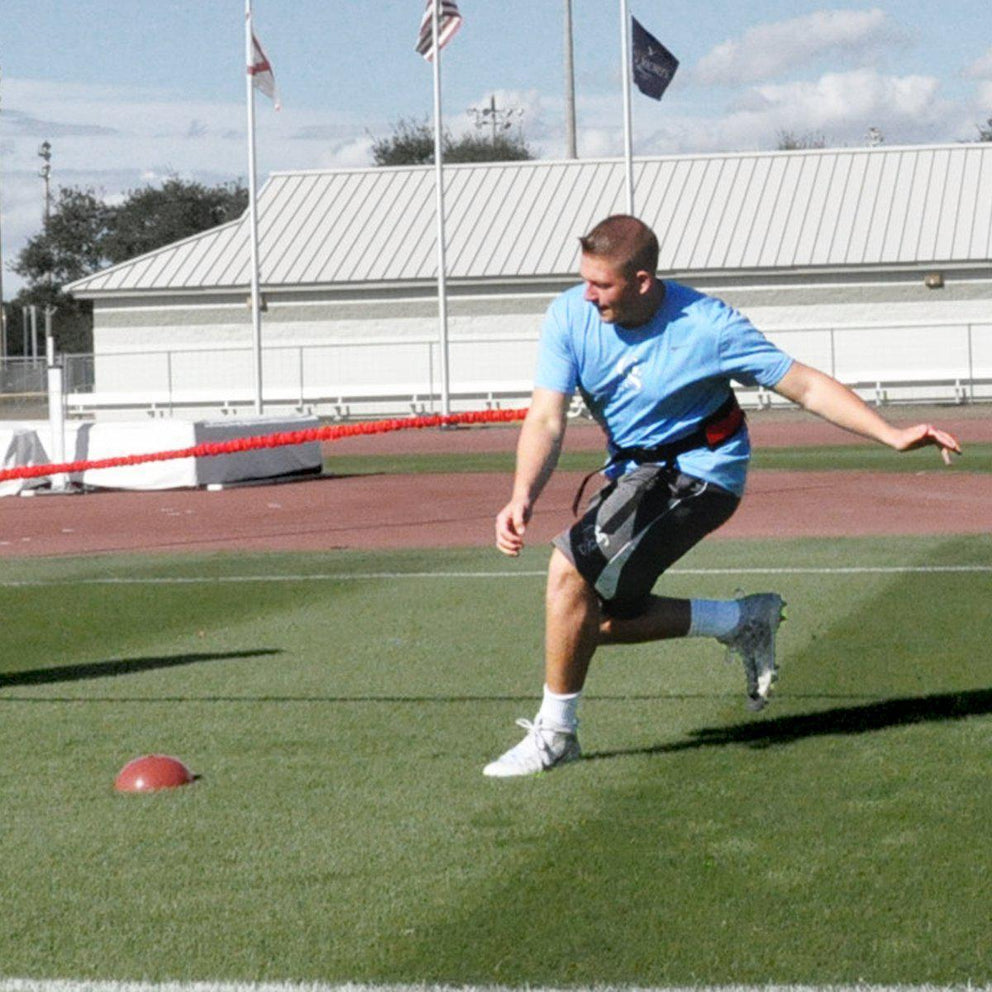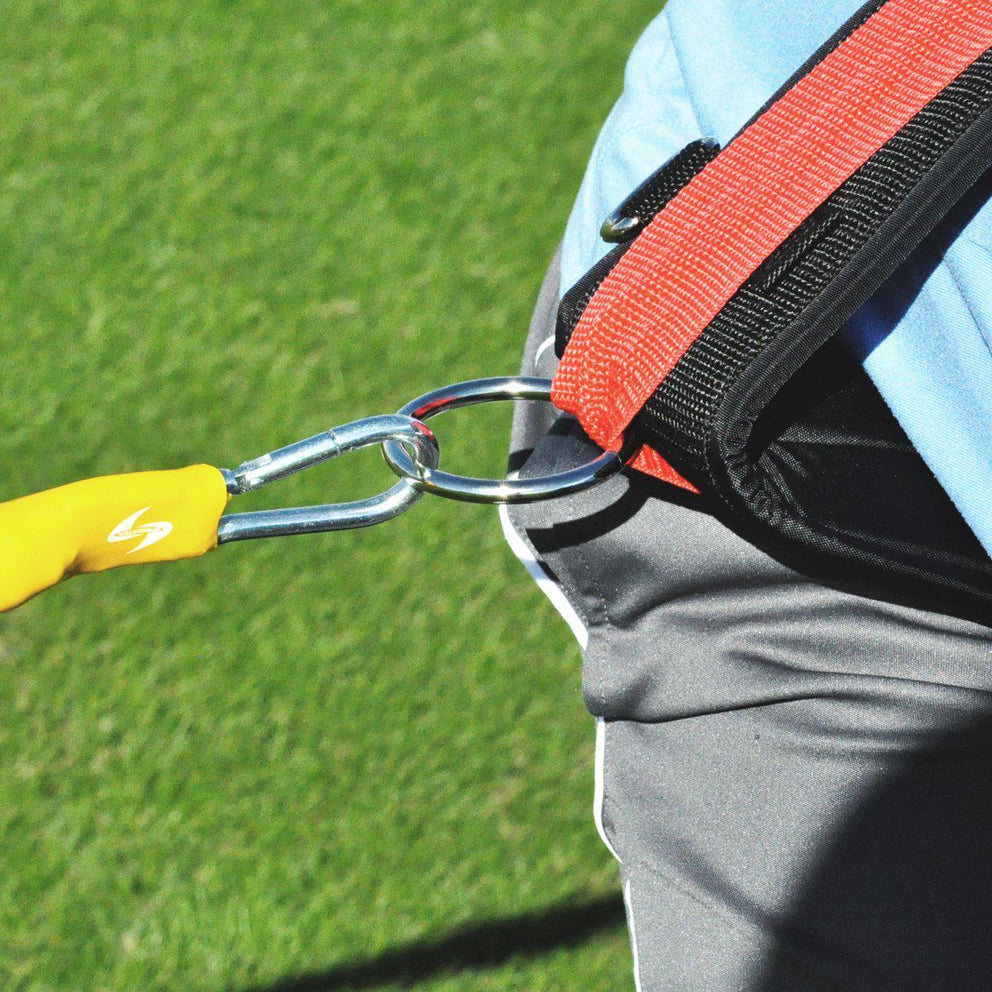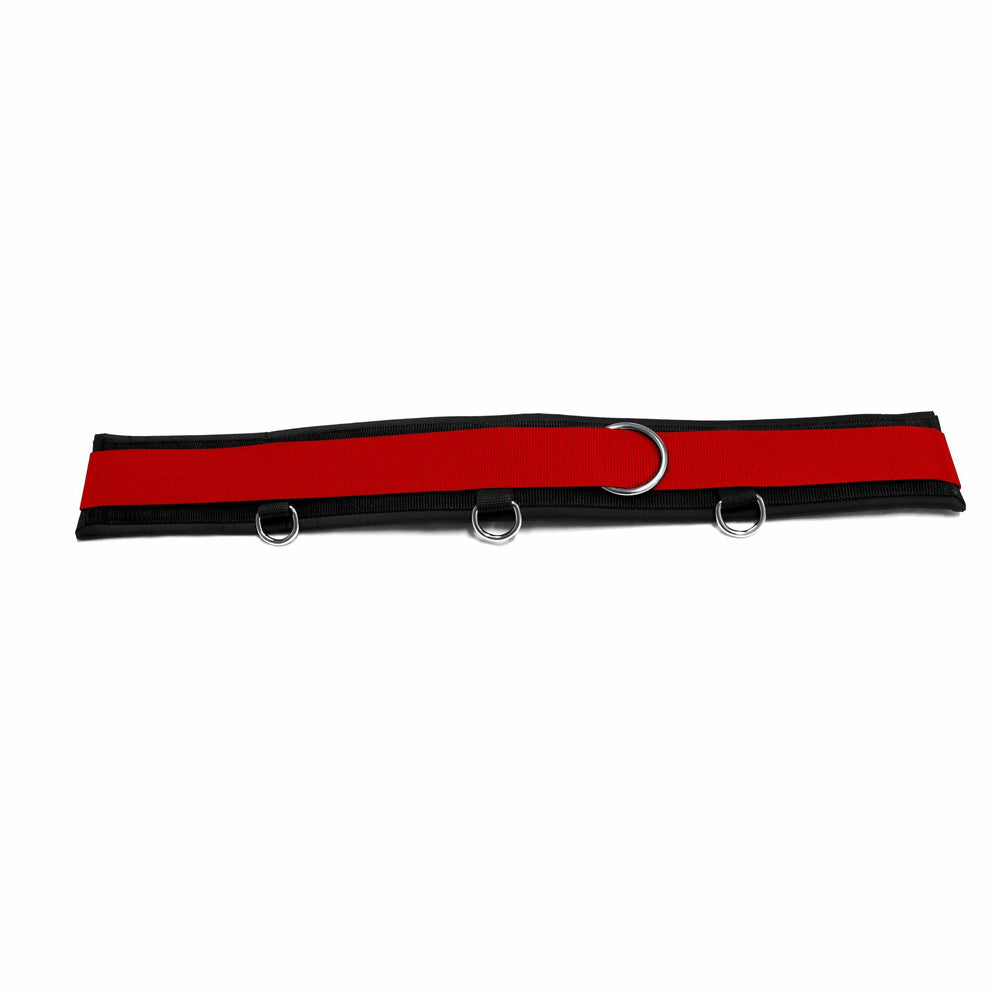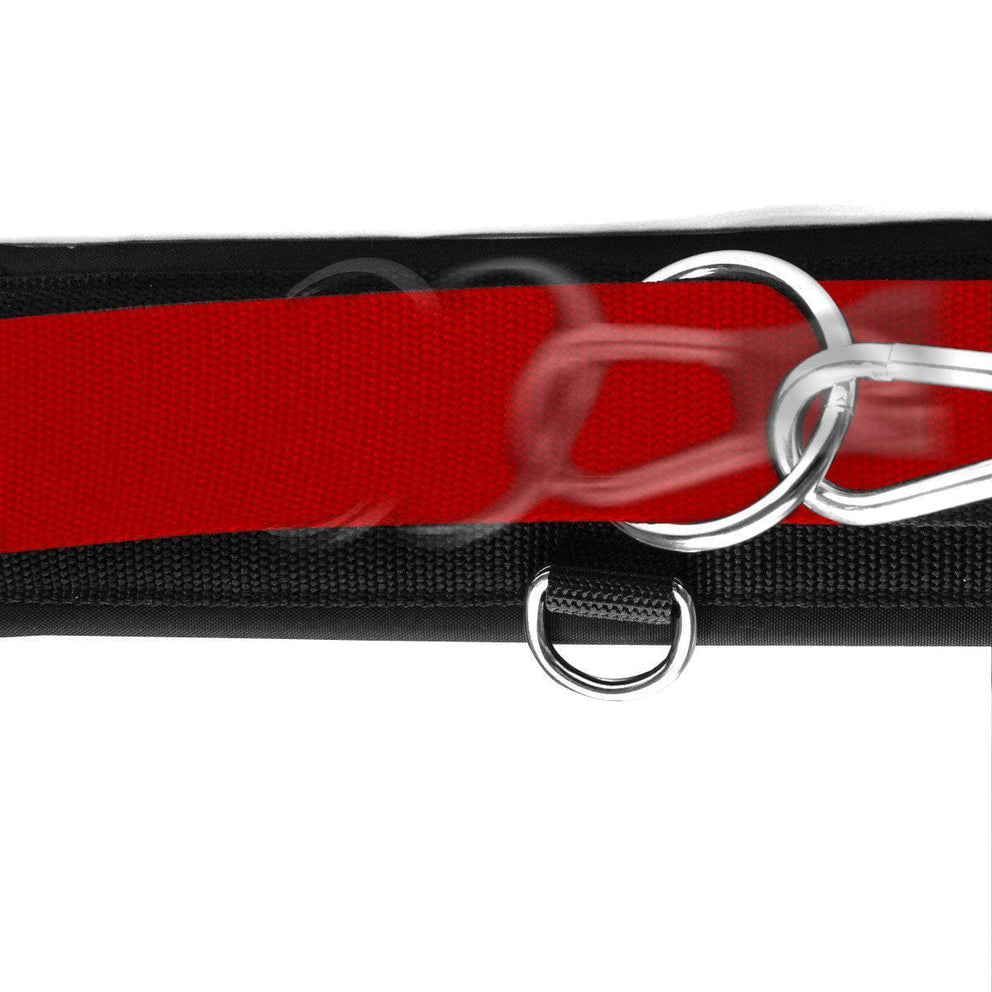 Pro Agility Speed Trainer™
from

$91.00
Take your agility training to the next level with this American Made Product The Pro Agility Speed Trainer is designed to enhance your jump, sprint, shuffle, and agility training. Resistance training allows you to develop specific muscle groups that are specific to your position. The included Anchor Belt can either be worn by a partner or used as an anchor with stationary objects for solo training. The Pro Agility Speed Trainer is perfect for fielding exercises in football, baseball, basketball, volleyball, and more! INCLUDES: - Pro Agility Belt Adjust from a 28" waist to a 52" waist Padded so you can train harder and longer Moisture Resistant material resist sweat and body odor - Anchor Belt Designed to be worn or used as an anchor with stationary objects Large ring makes attaching bungee quick and easy - Speedster 8-ft Rocket Bungee Stretches up to 28ft! Covered with Safety Sleeve Technology that prolongs the life of the bungee and protects athletes if the bungee breaks during use Independently lab-tested and rated to last over 150,000 repetitions Available in 3 resistance levels: Youth/High School, Collegiate, Pro - 8 Field Marker Cones & Carry Bag   ADVANTAGES OVER THE SIMILAR PRODUCTS Resistance Band stretches 8ft further Pro Agility Belt is foam-padded with a closed-cell foam, covered in a moisture resistant fabric to keep sweat from absorbing into the padding for a better smelling product. Upgradeable Resistance Band MADE IN THE USA *Dome Cones are Imported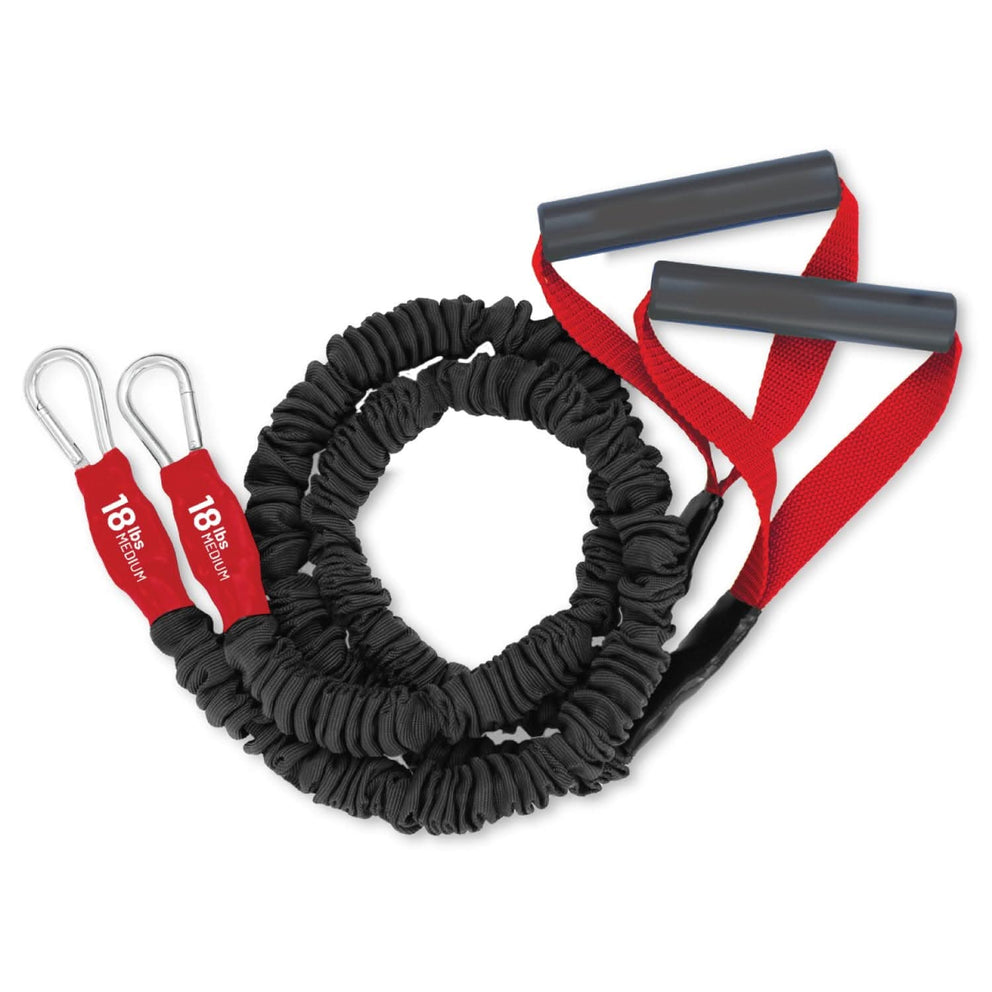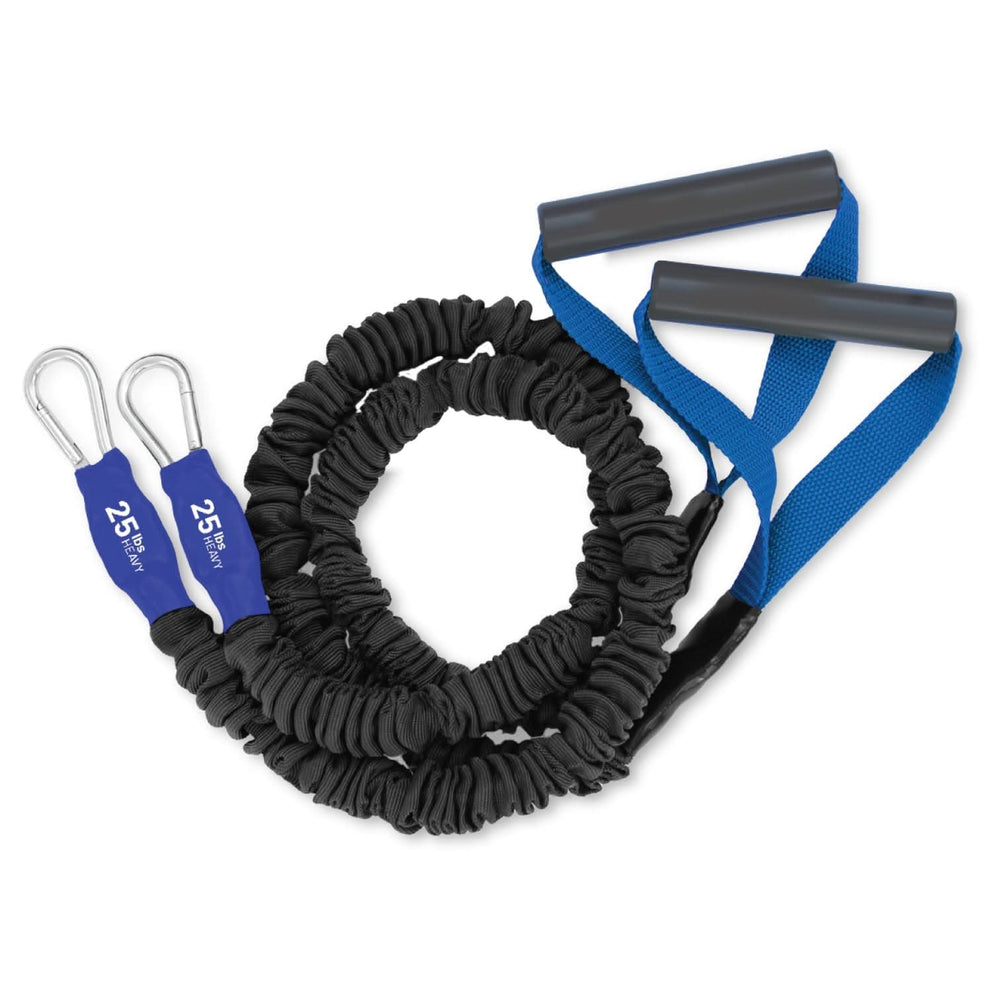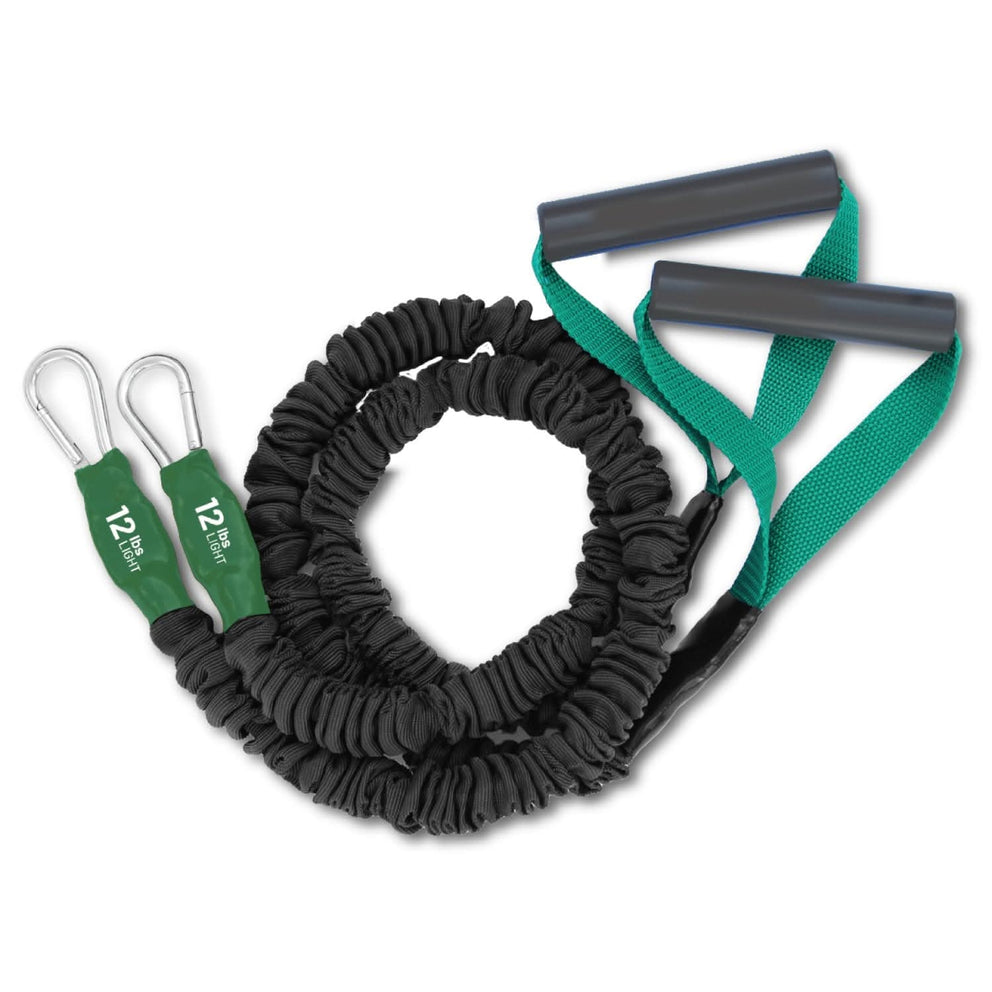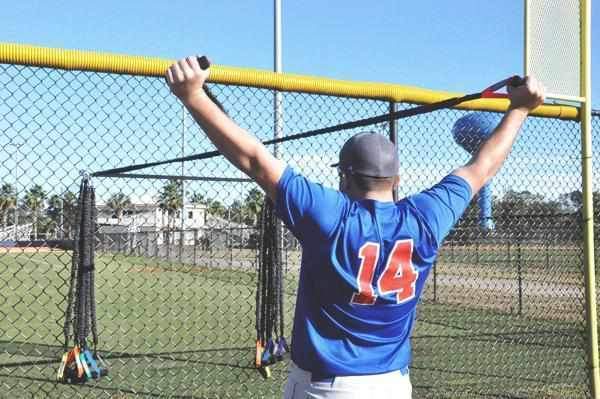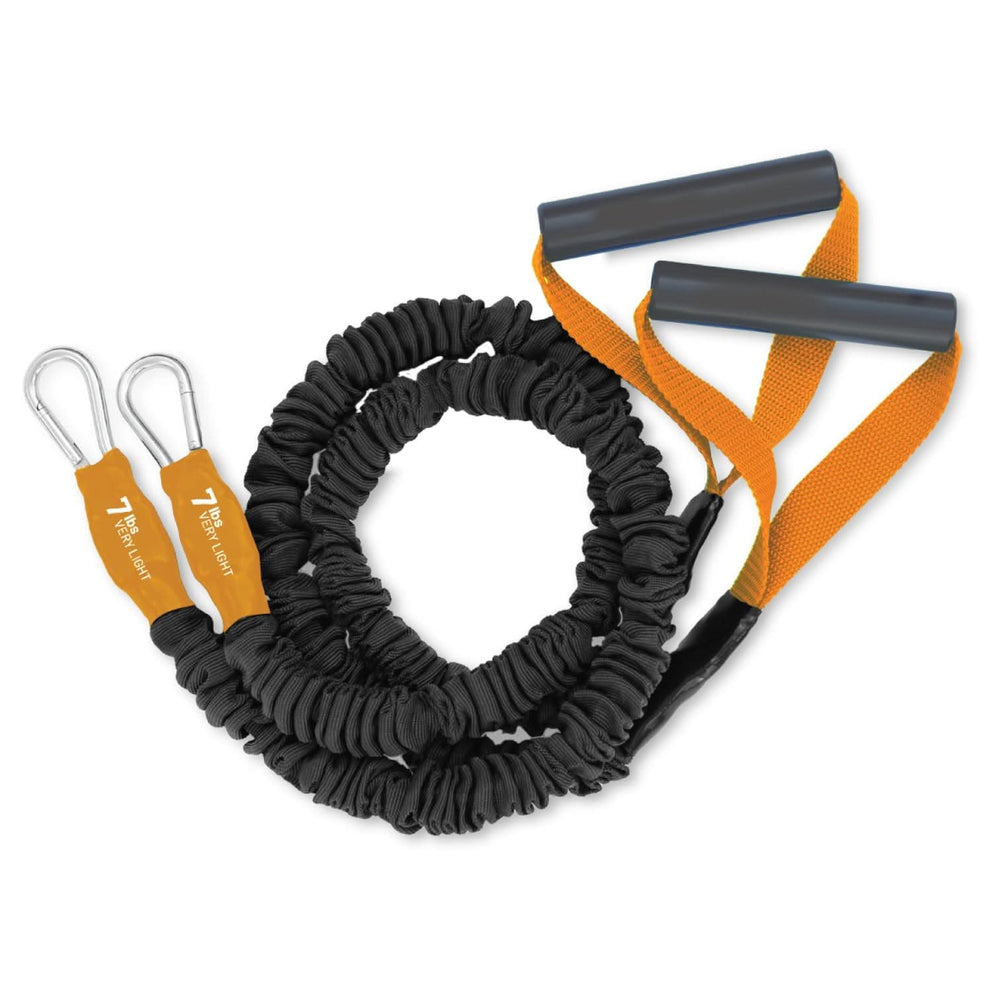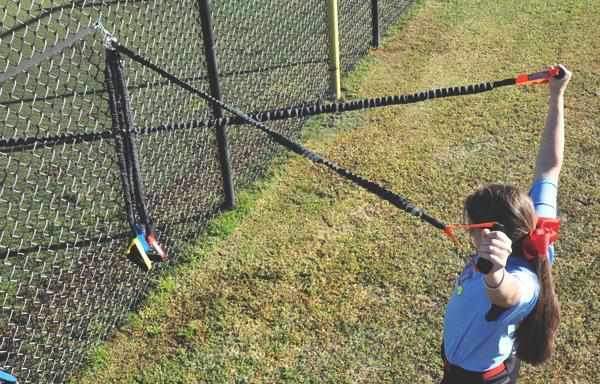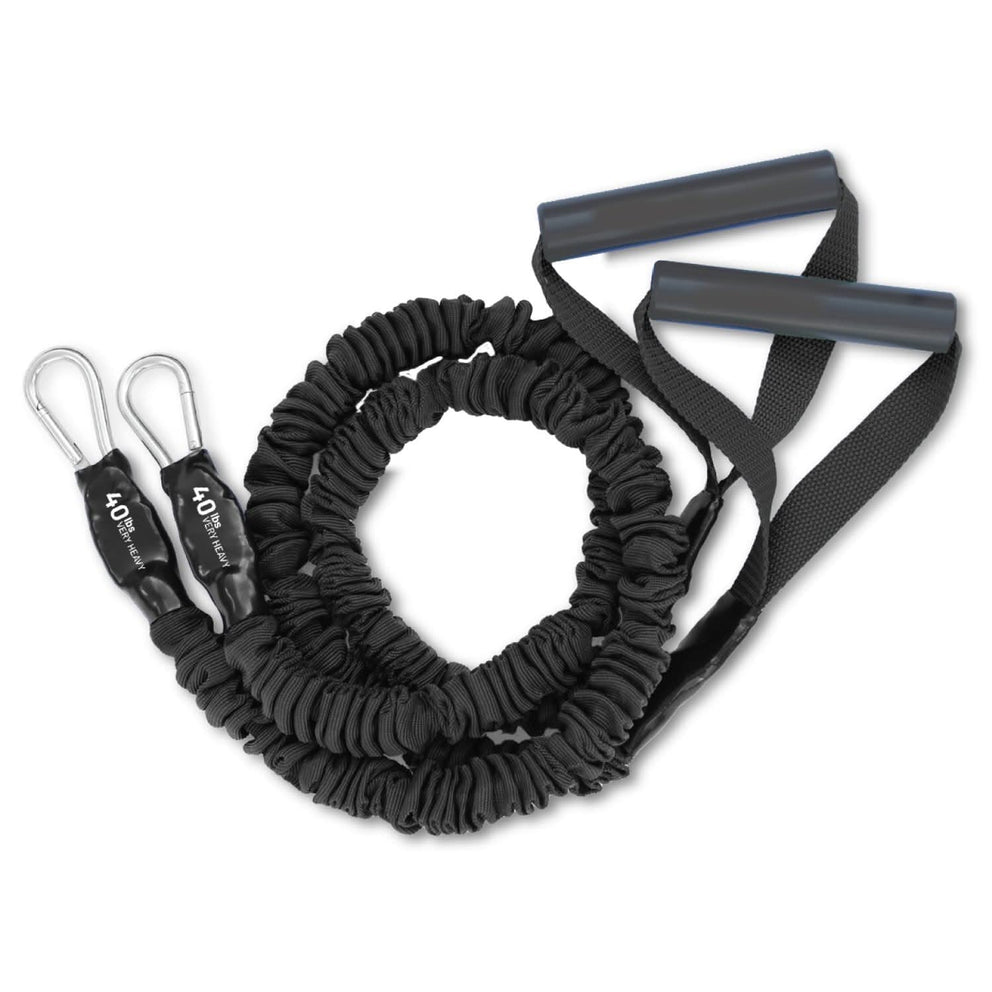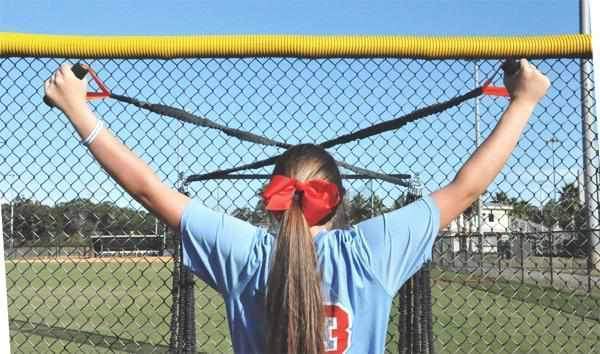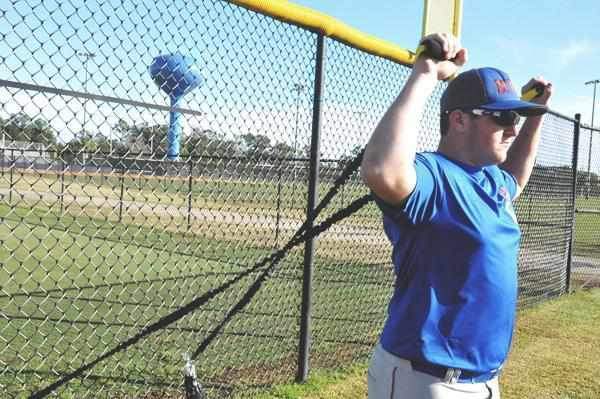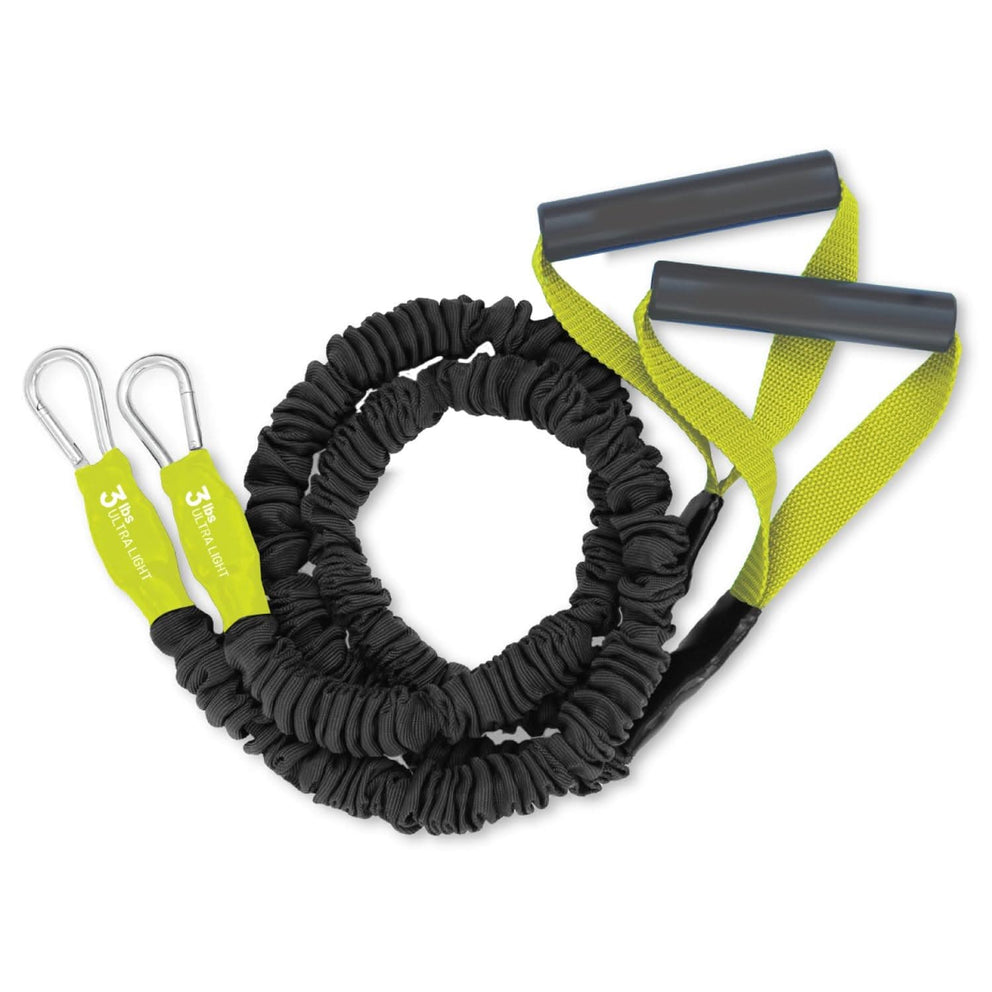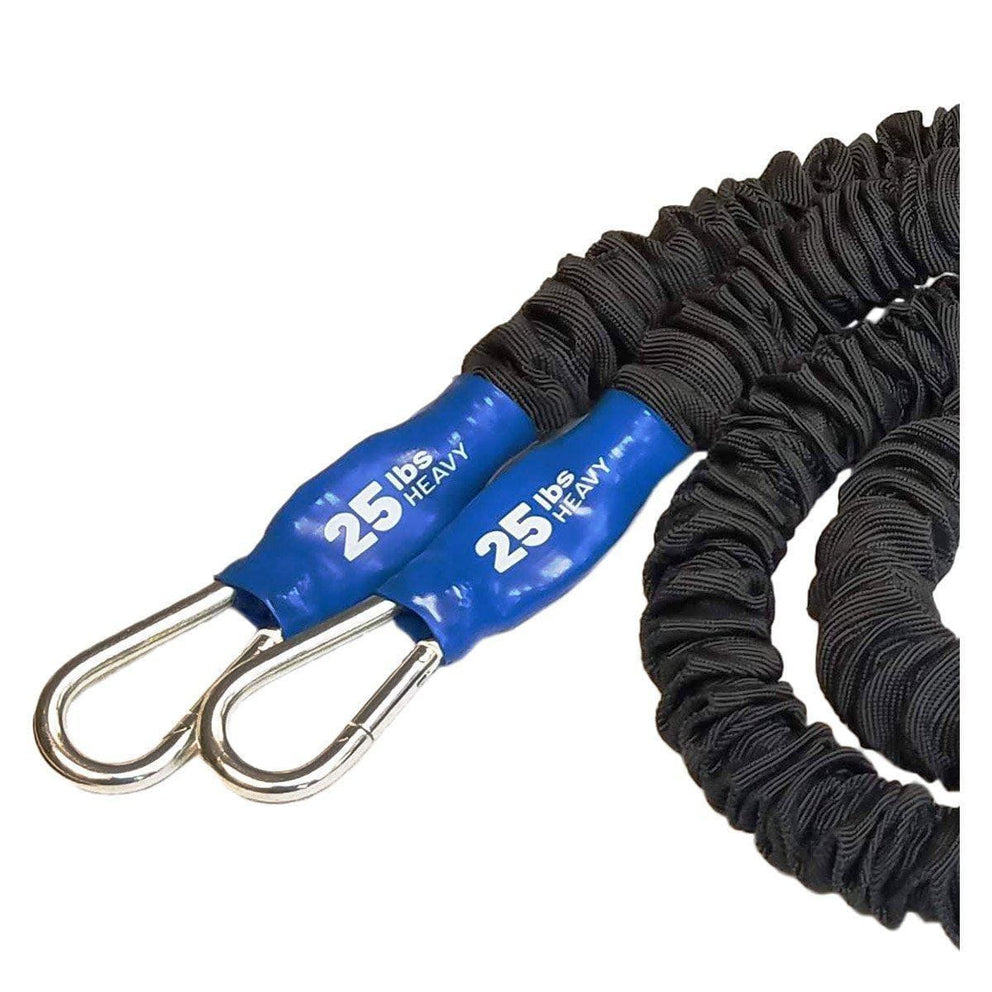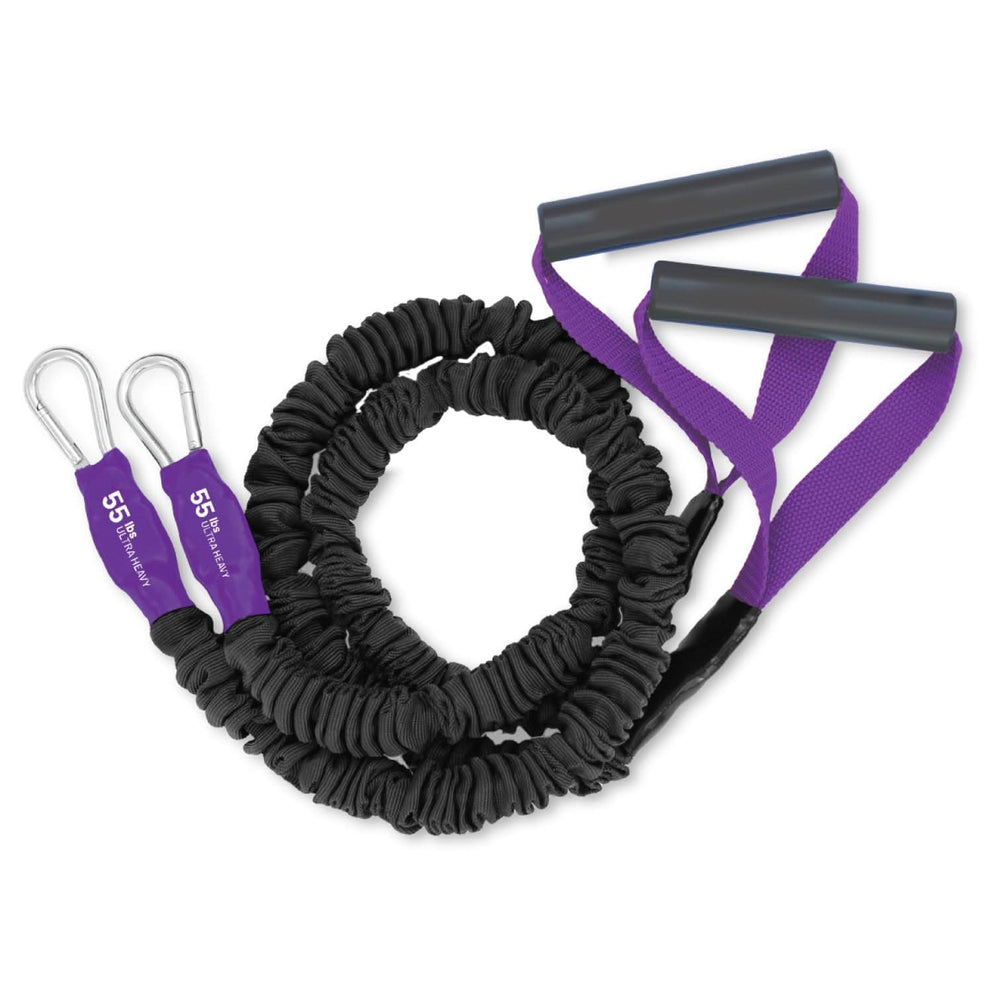 X-Over Resistance Bands™
from

$34.00
Arm and Shoulder Resistance Bands for Strength Training, Rehabilitation, and Athletic Arm Care WHY YOU NEED X-OVER BANDS To Strengthen Your Shoulder and Scapular Muscles Increase Shoulder Stability Develop Powerful Arm Strength Improve Endurance Perform at a Higher Level   Did we mention "PRICE", PLUS American Made in the USA…   X-OVER RESISTANCE BANDS X-Over Resistance Bands are made in America and great for developing shoulder strength for any type of throwing motion associated with Baseball, Softball, Tennis, Volleyball, Swimming, Golf and other activities requiring shoulder stability. You will be able to perform all internal and external rotator cuff exercises often used to strengthen shoulder and back stability needed to increase arm velocity or to prevent injury often associated with rigorous Fitness Programs.   HOW DOES IT WORK? Each X-Over Band can be used as a single band like our FitCord or they can be crossed over to form an X, as in the name. Due to the universal length, these can also be used for an unlimited number of exercises. Fantastic for all fitness programs, physical therapy and injury rehab applications.   WE HAVE THE LOWEST PRICES ANYWHERE! Covered Safety Sleeve Tubing for the price of regular naked tubing. Highest quality premium rubber completely covered with a durable and protective soft fabric sleeve made to stand up to the rigorous demands of professional and residential use. Our company owner has been manufacturing Resistance Bands in multiple configurations for fitness and sports training for over 27 years.   INDEPENDENT LABORATORY TESTED Our bands were tested by an Independent Laboratory and found to last beyond 150,000 repetitions before breaking. That's 15 X's longer than other competitors tested bands.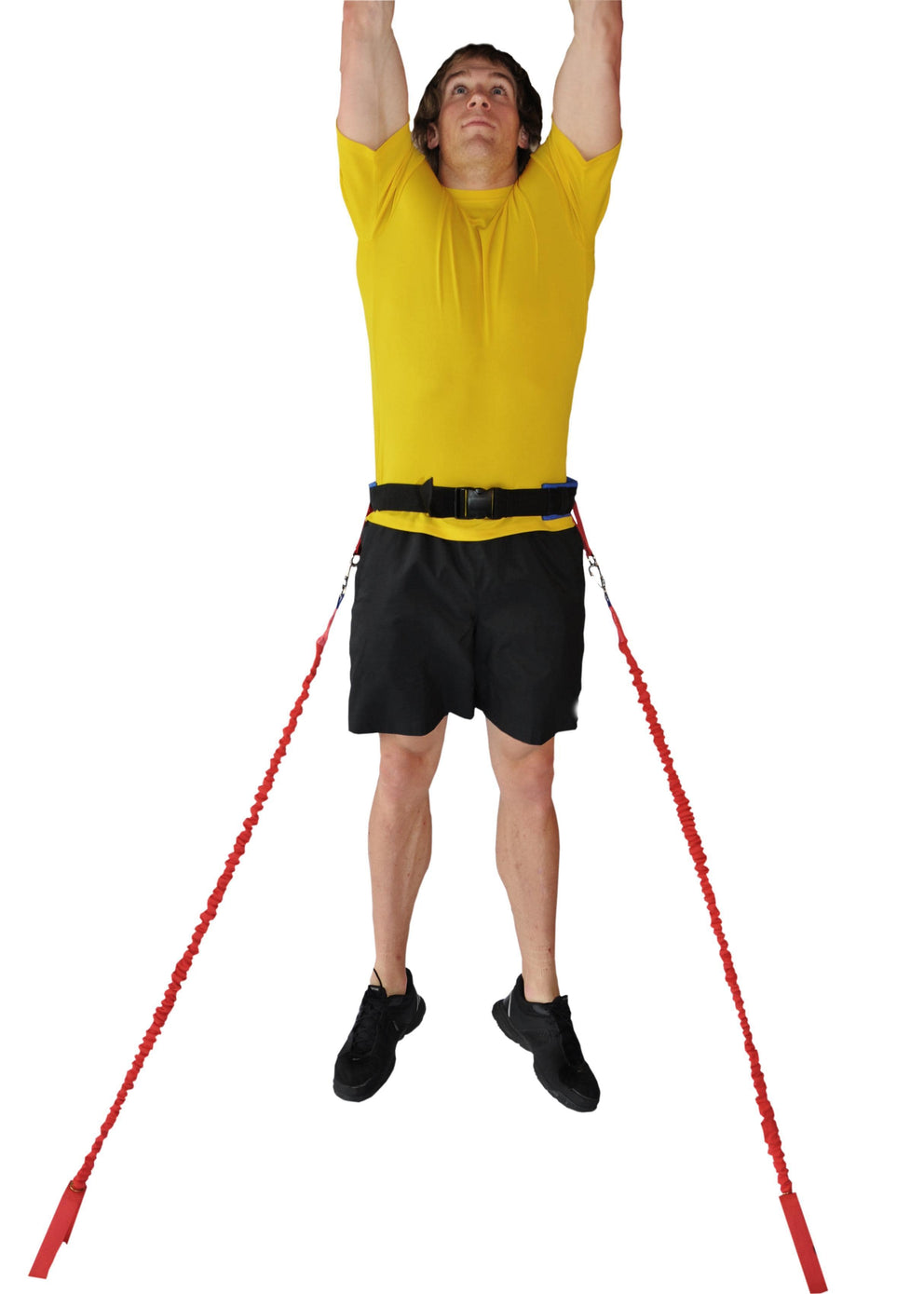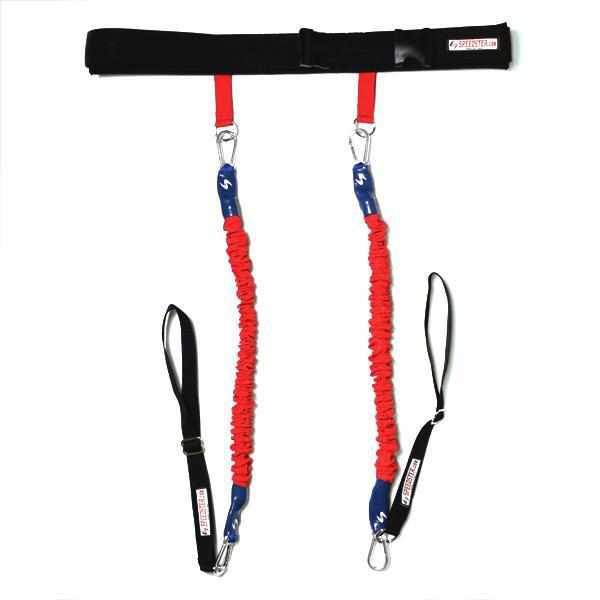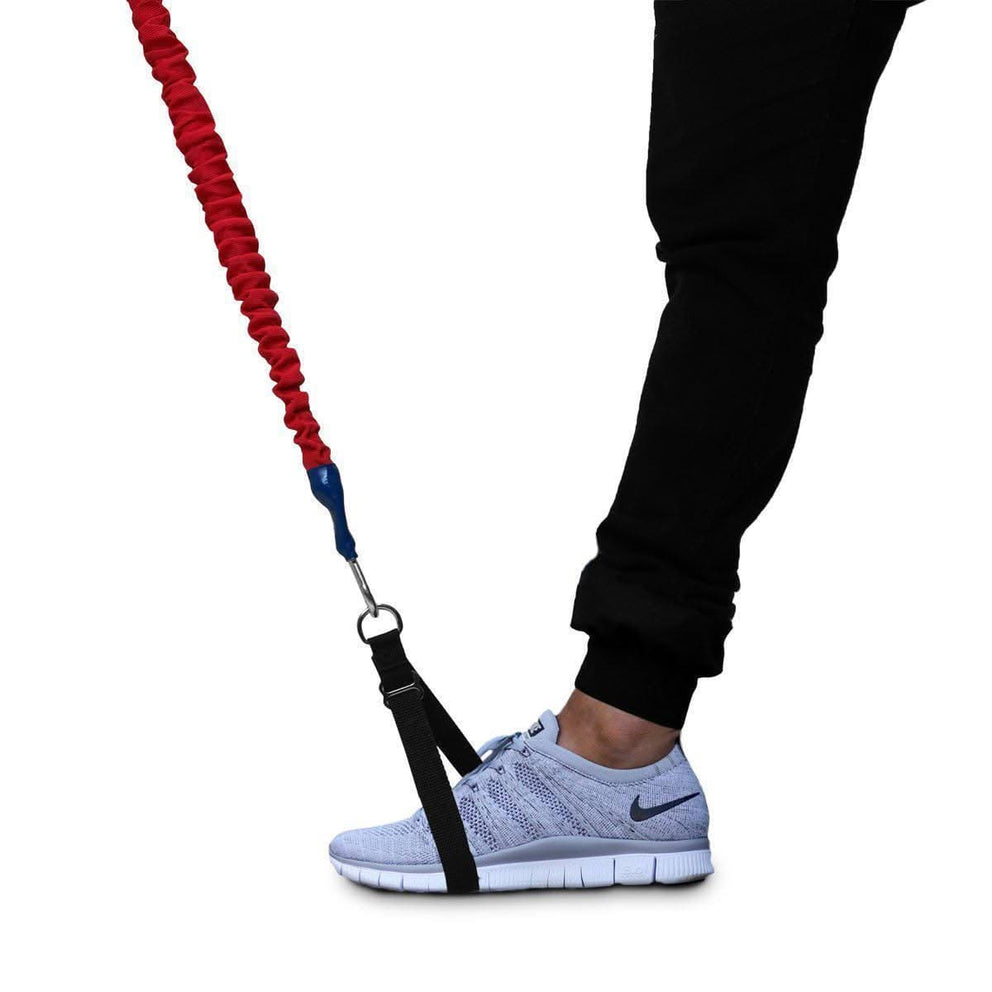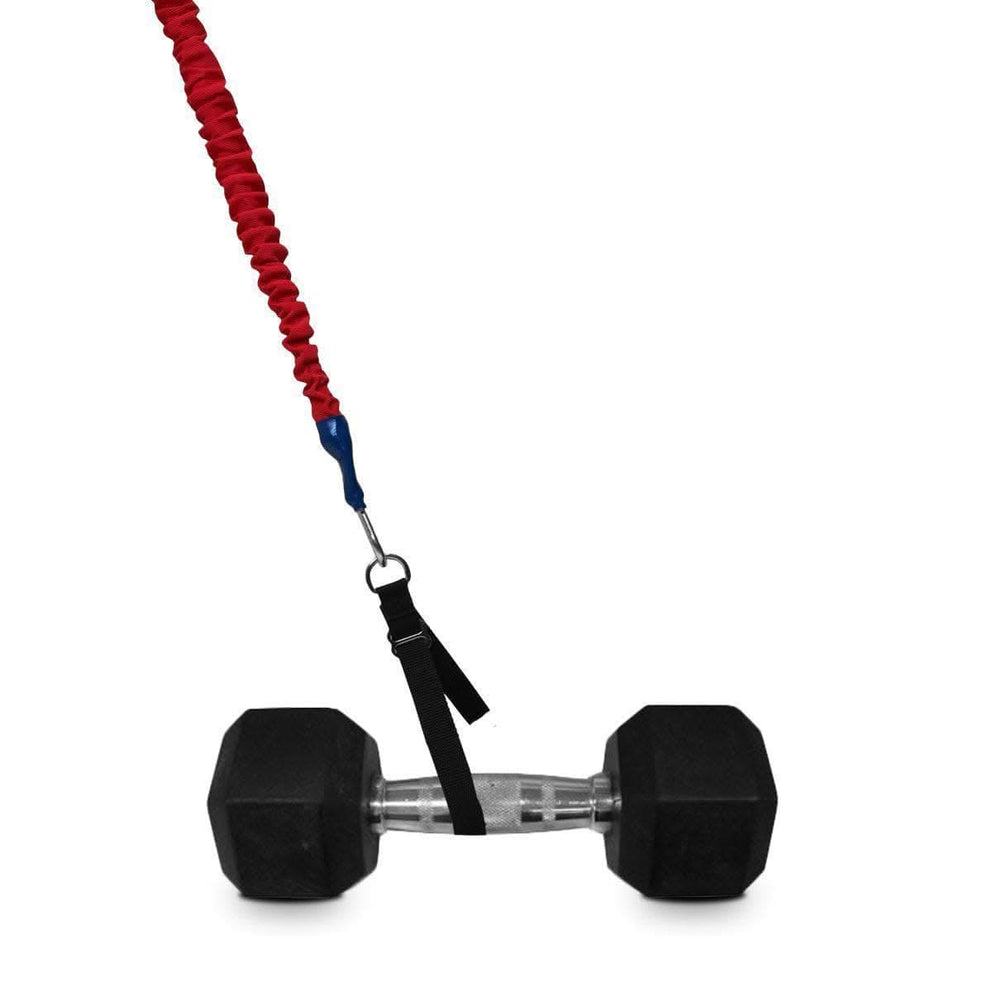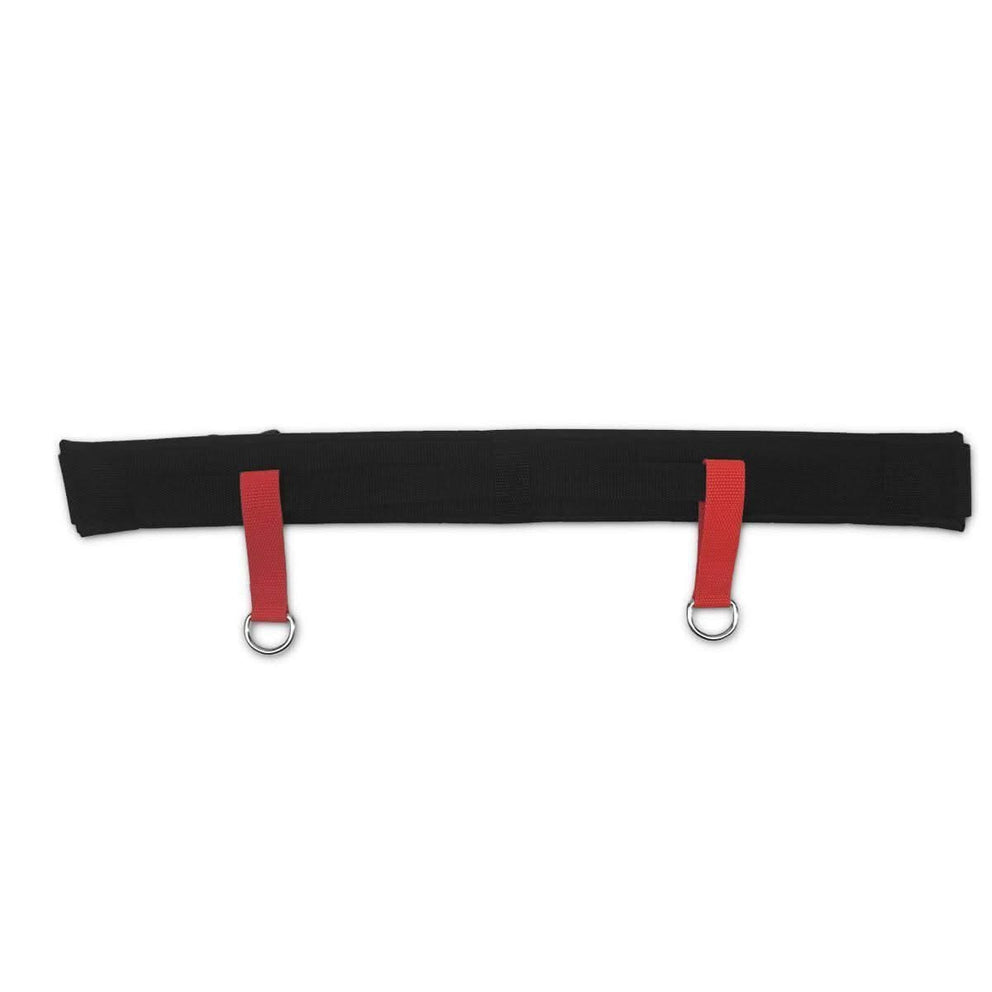 Speedster Sky Leaper™
from

$51.00
 Athletic Trainers Top Pick Vertical Jump Training System for All Athletes This system is not recommended for youth under the age of 13. The Medium/Youth refers to the skill level, not the age for this product If you need to jump higher for Basketball, Football, Soccer, Rugby, Lacrosse, or even Baseball & Football we have the perfect product for you. You can use this jump training system inside or outside. The system comes with anchors that will allow you to attach to rack systems, barbells, floor anchors, benches, chairs, or anything that has sufficient weight. There are too many to list.  Comes with an adjustable padded belt, resistance bands, and 2 anchors (one for each band).    INCLUDES: 1 - Sky Leaper Adjustable Waist Belt 2 - Rocket Bungees with Safety Sleeve Technology™ 2 - Anchor Straps The Speedster Sky Leaper trains the lower body to develop explosiveness and strength, which creates a higher vertical jump and faster explosion off the ground. By doing repeated quick jumps the muscles are trained to react the same way in a game situation. The Sky Leaper is a very economical way to develop higher explosive increases in an athlete's vertical jump. If you or your team needs to increase their jump height, this trainer helps you not only jump higher but build stronger legs as you build height to assist in other skills such as agility and running.  Great for At Home Jump Training.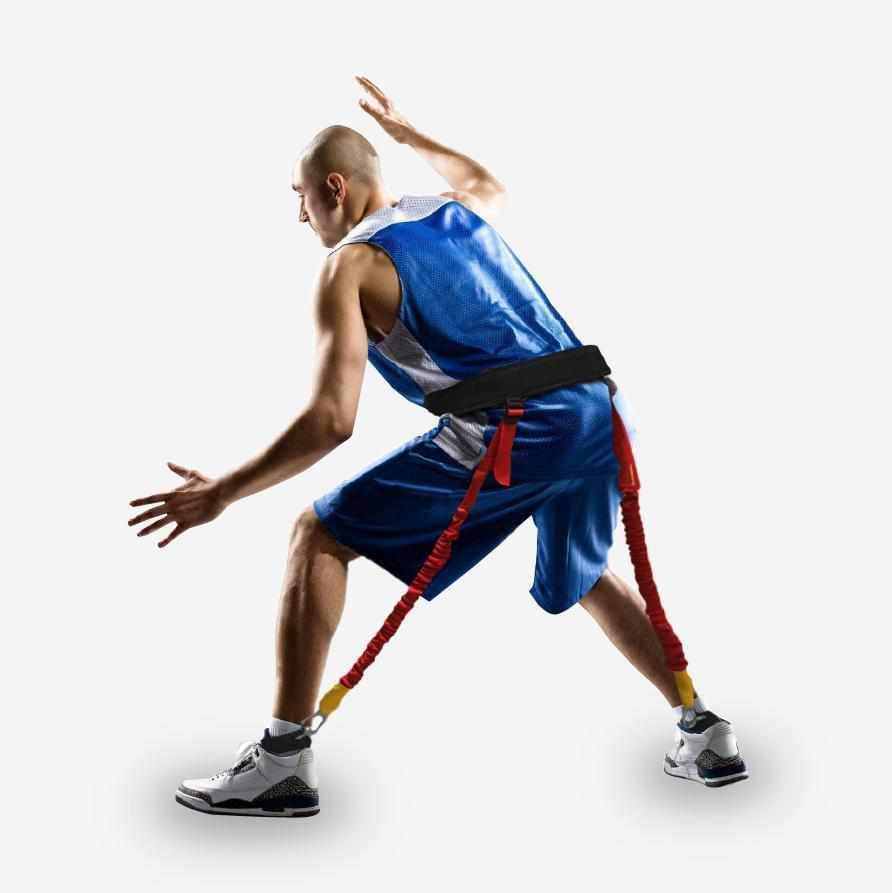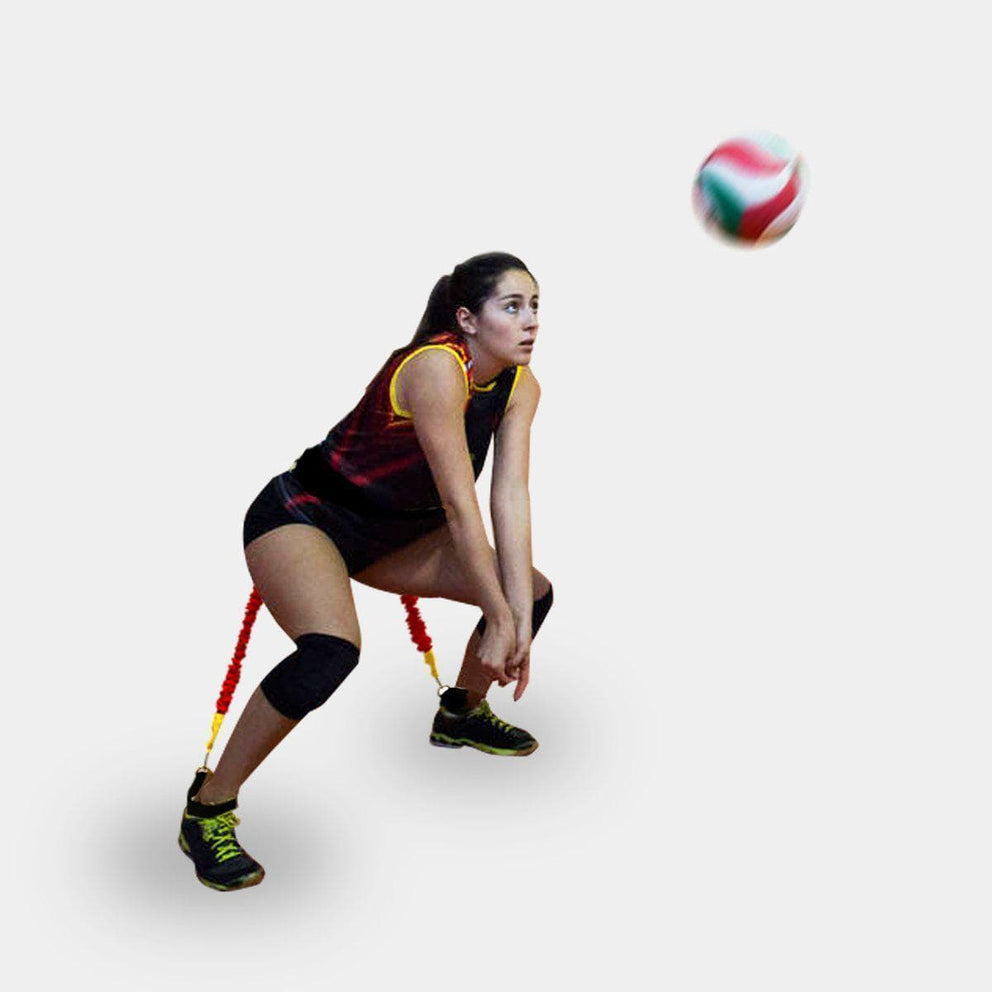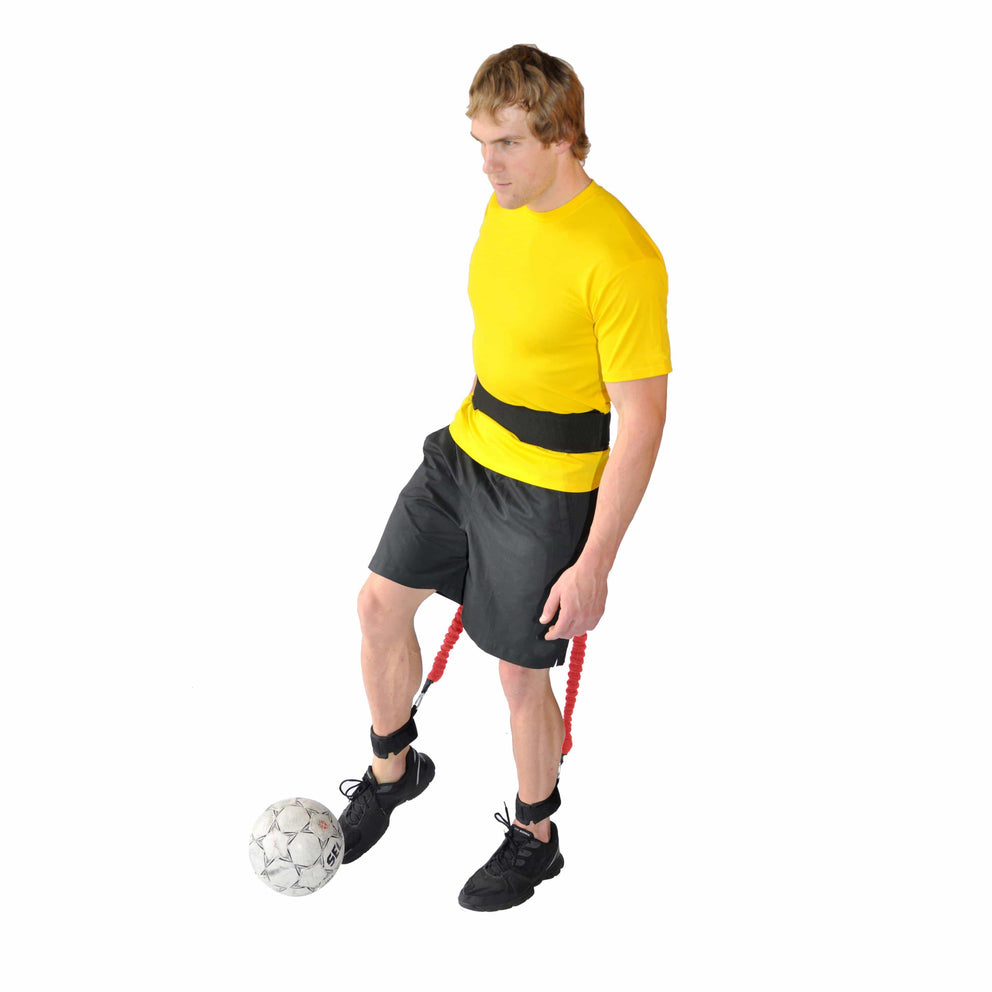 Speedster Fast Feet™
from

$60.00
 Athletic Trainers Top Pick Resistance Belt and Band System Focused on Form, Agility, and Reaction Speed.   This system is not recommended for youth under the age of 13. The Medium/Youth refers to the skill level, not the age for this product Jump, Agility, and Strength Training for Basketball, Football, Volleyball, Baseball, and Softball. If you want to increase your vertical jump while playing to assure the best results, this resistance band system with a padded belt and cuffs will give you results fast and work the muscles you need to strengthen as you play.  INCLUDES: 1 - Fast Feet Waist Belt 2 - Adjustable Rocket Bungees with Anti-Snap Safety Sleeve Technology™ 2 - Ankle Cuff The Speedster Fast Feet is great for either running or jumping exercises. The Lightning Power Cords have two functions, resistance and assistance as the athlete perform the exercise. Effective for several different sports, such as keeping your low defensive stance in Basketball, keeping your body in a power position while playing Tennis, and developing spring explosiveness for Volleyball.Develops: Increases Running and Jumping Ability Overspeed Agility Proper Body Position Quickness  
When Your Athletes Deserve the Best, Buy Quality Equipment that Works! Buy Speedster Training Equipment
Safe American Made Speed Training Bungee For All Athletes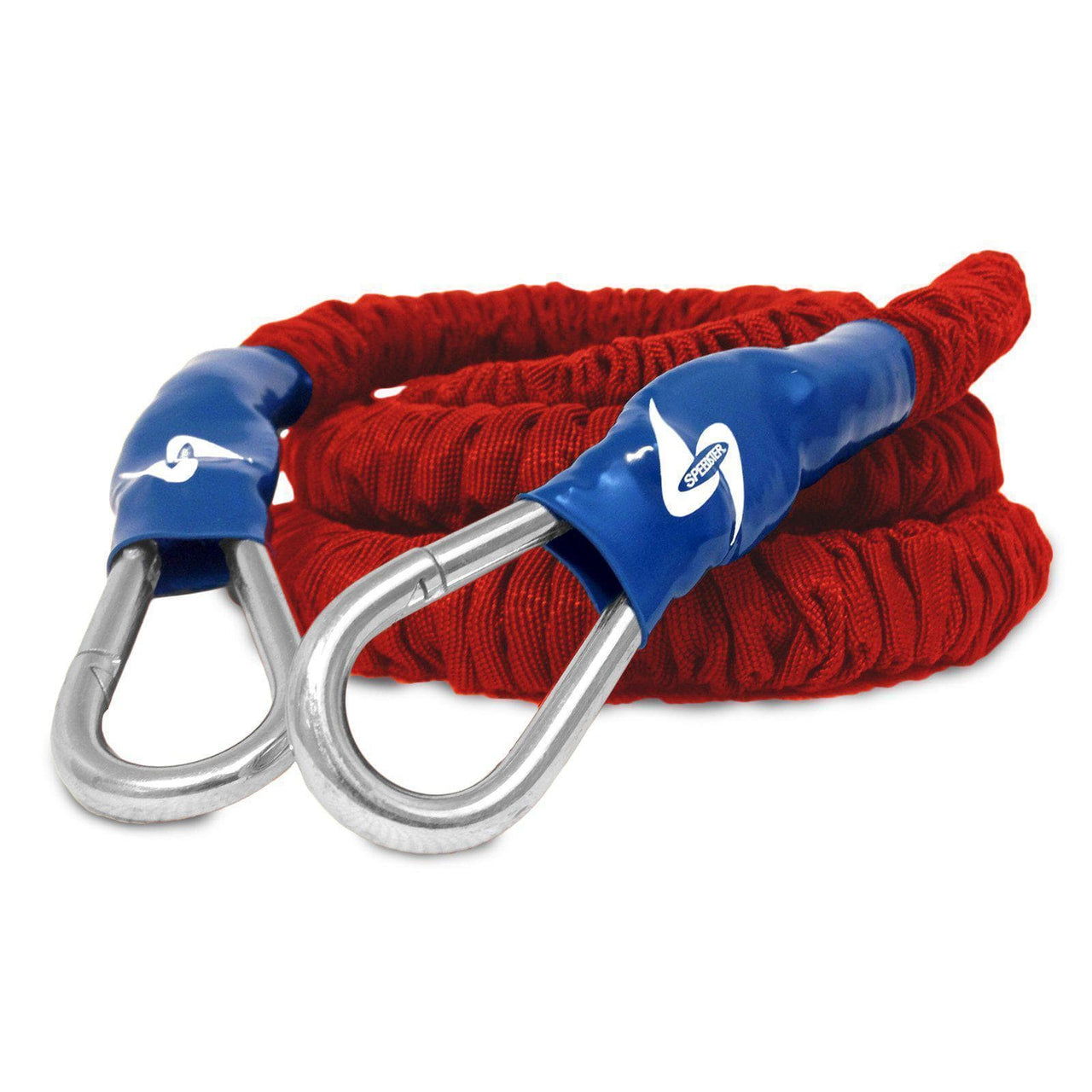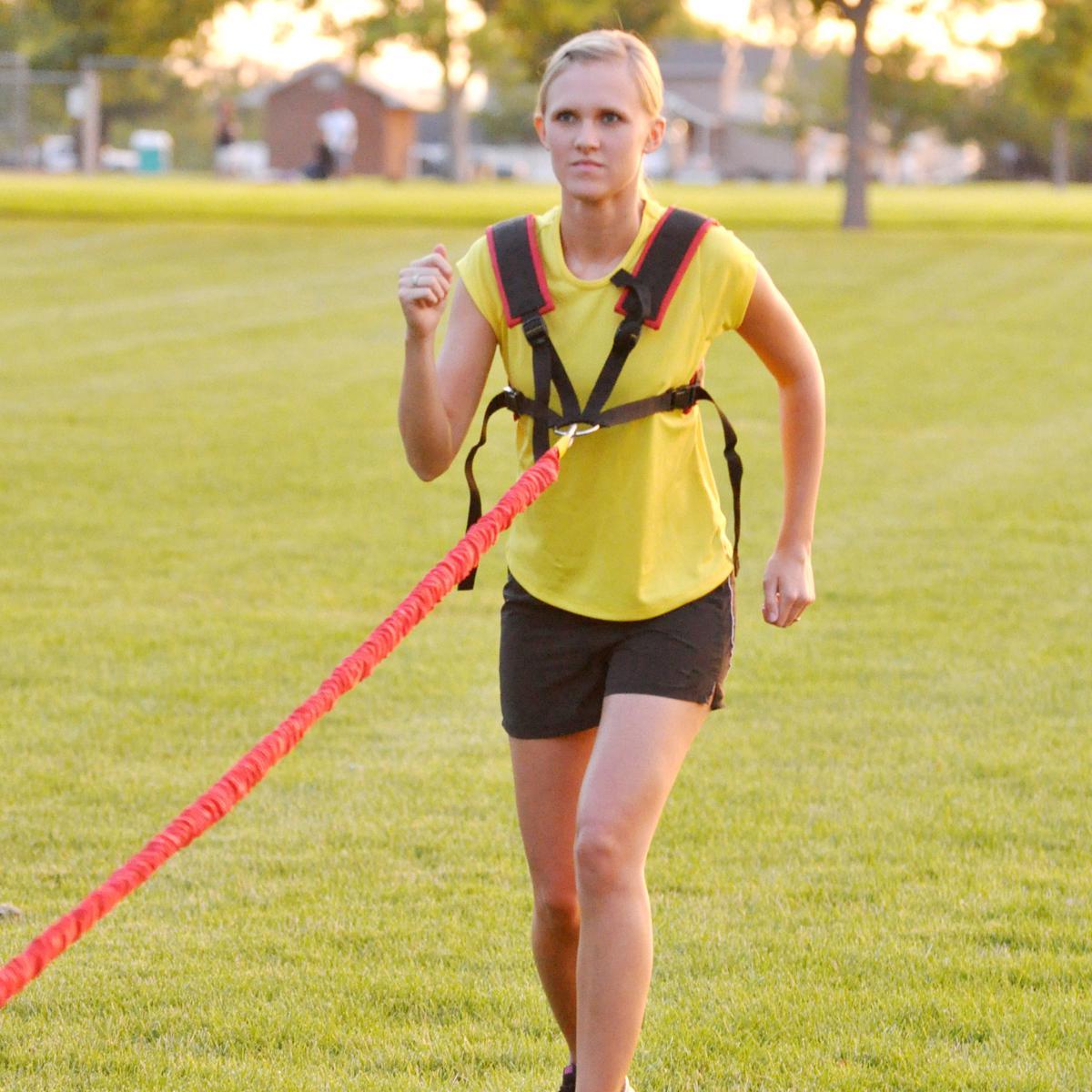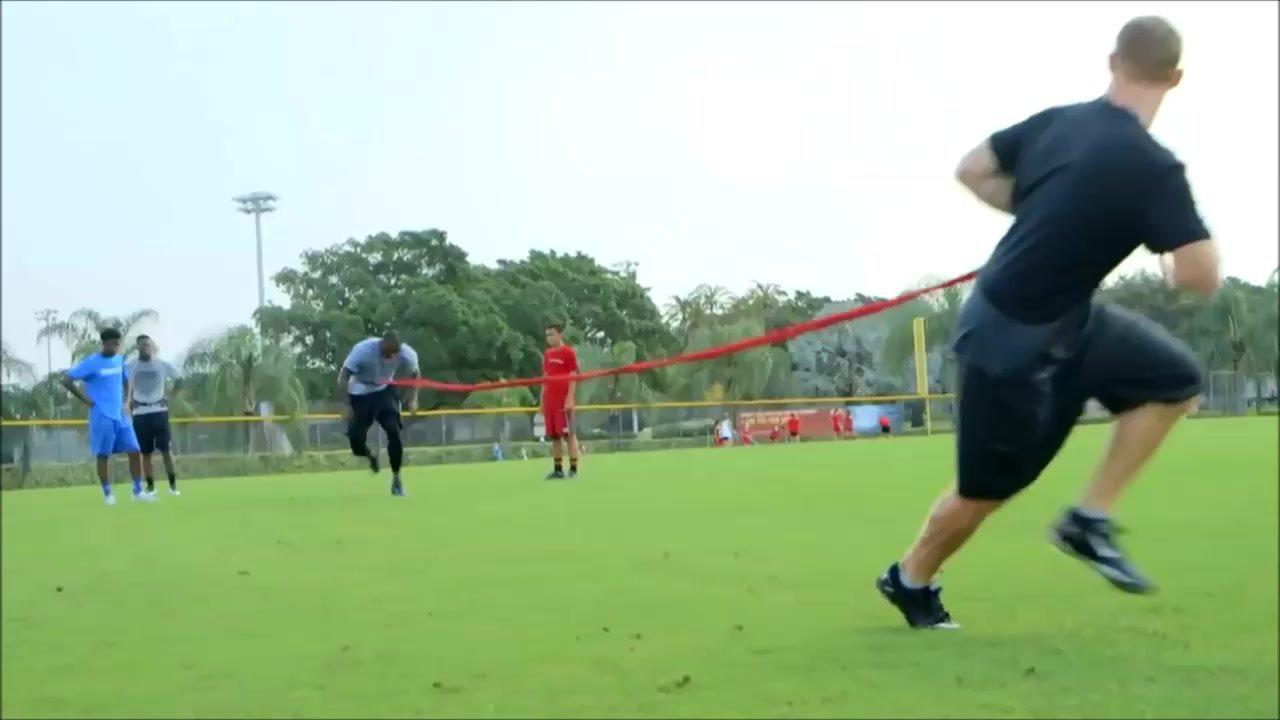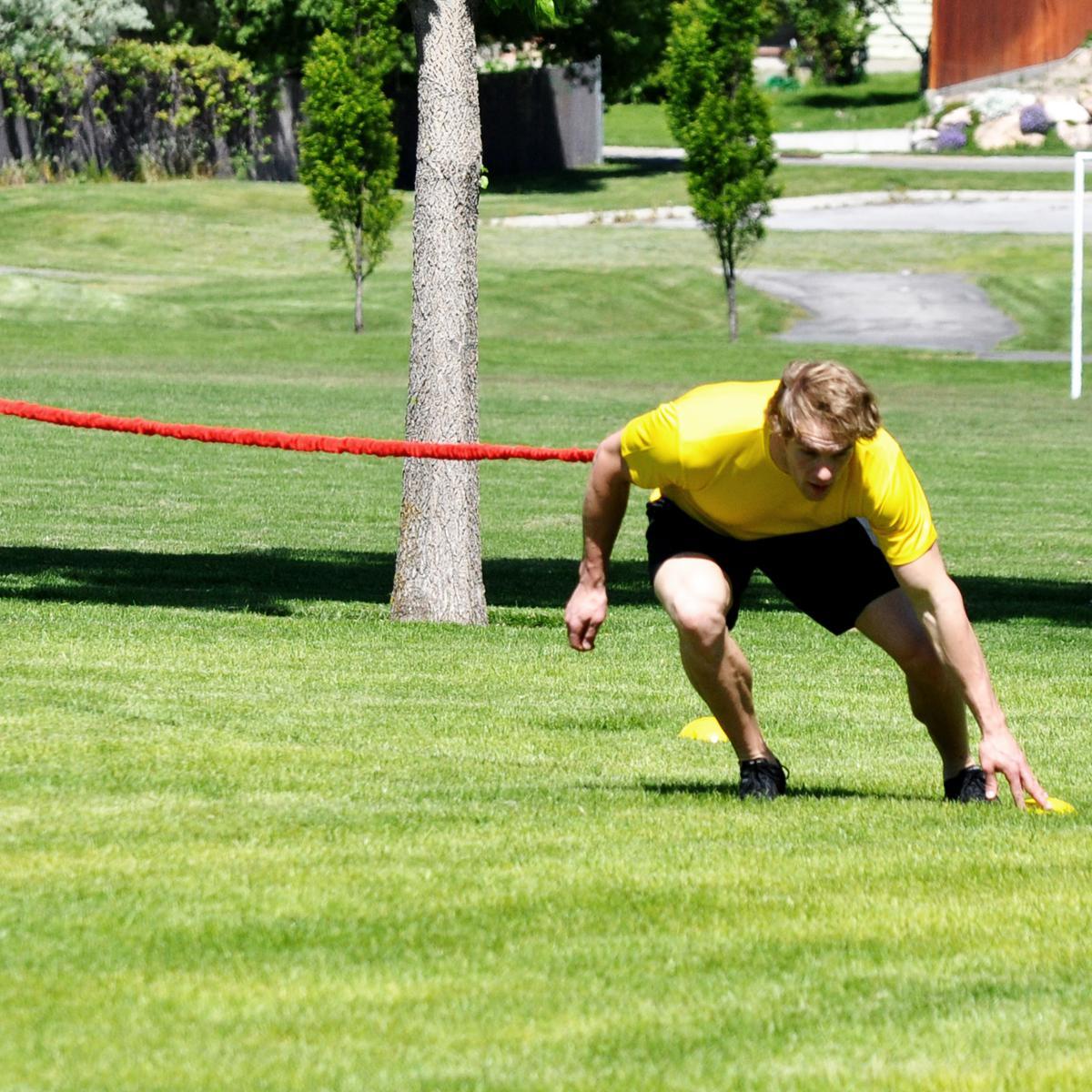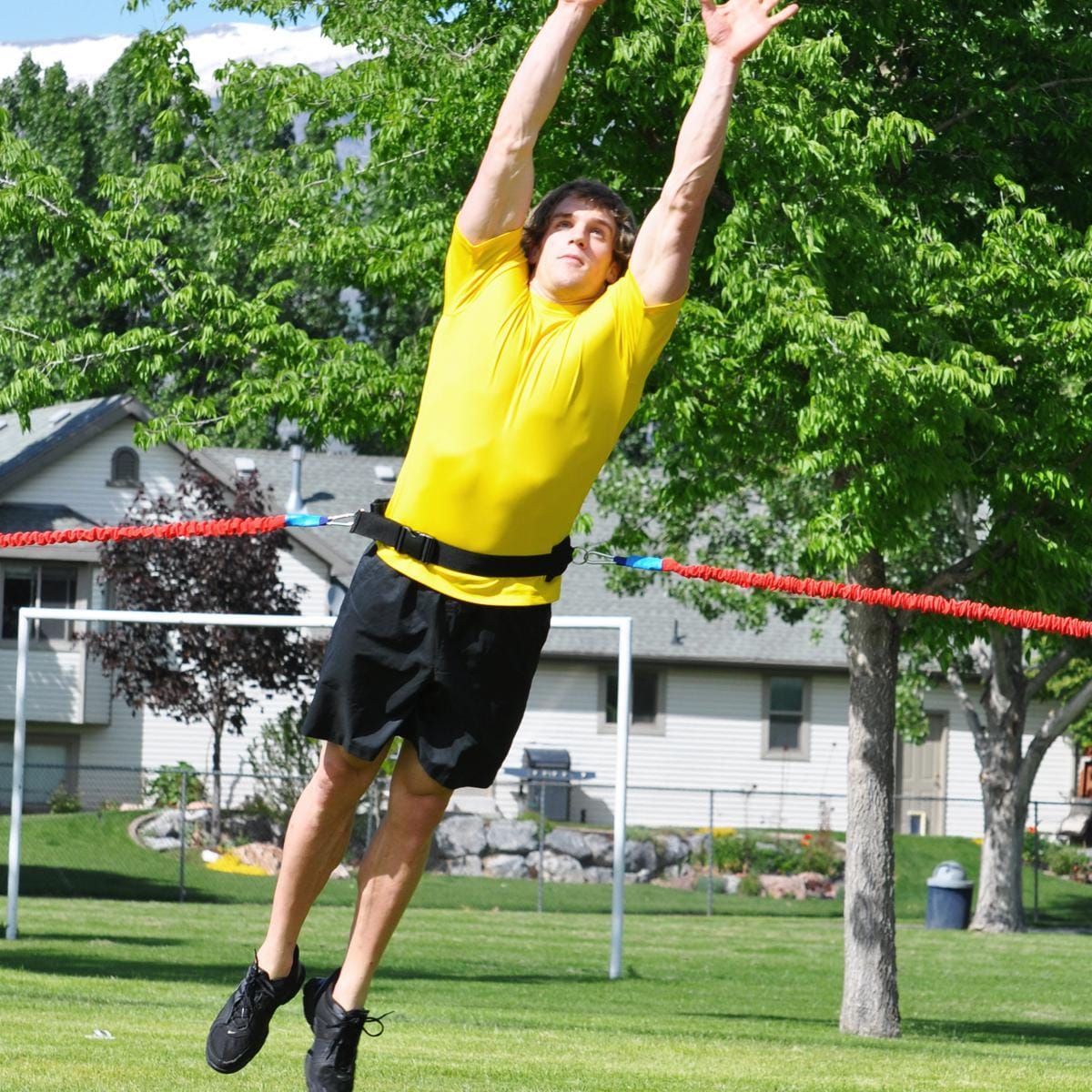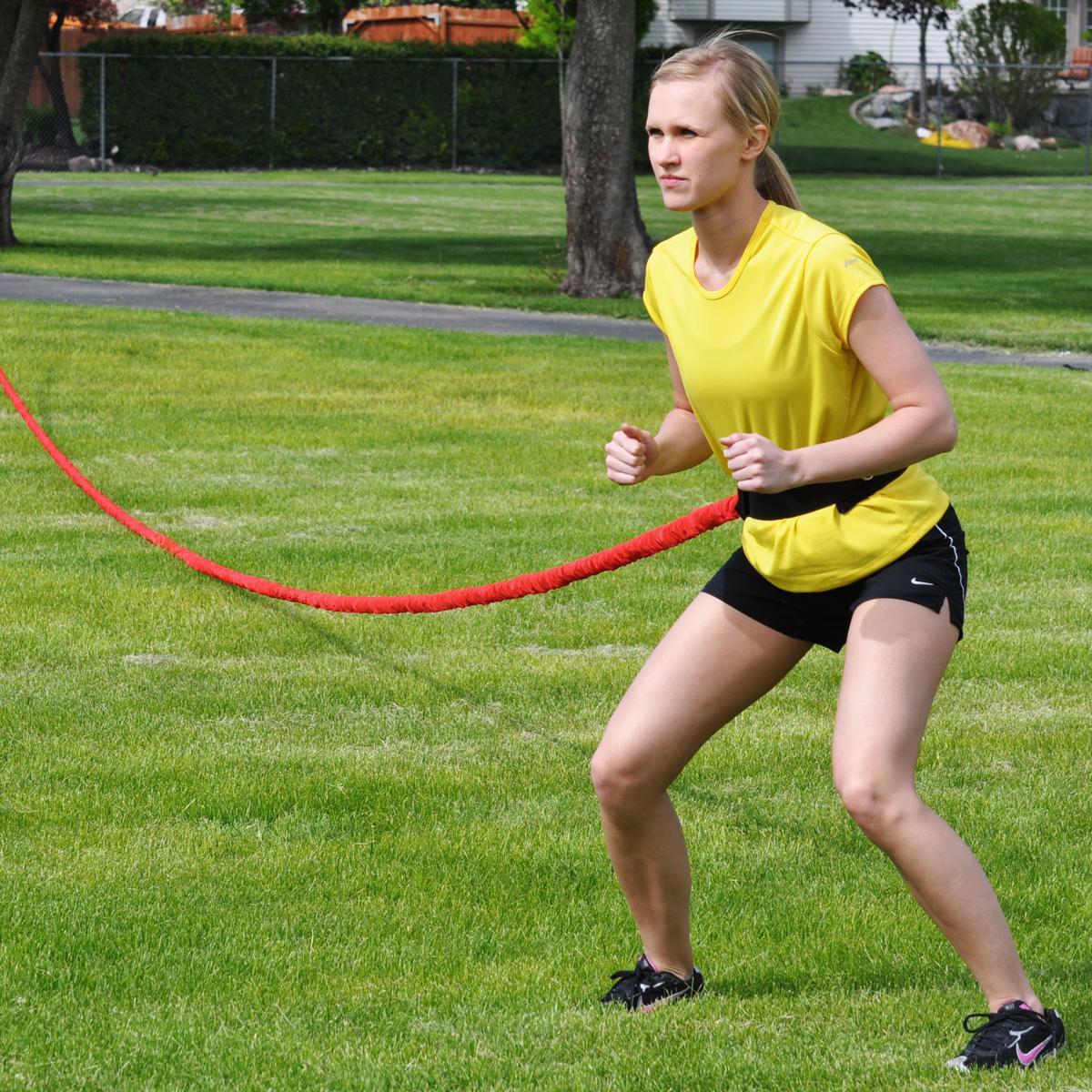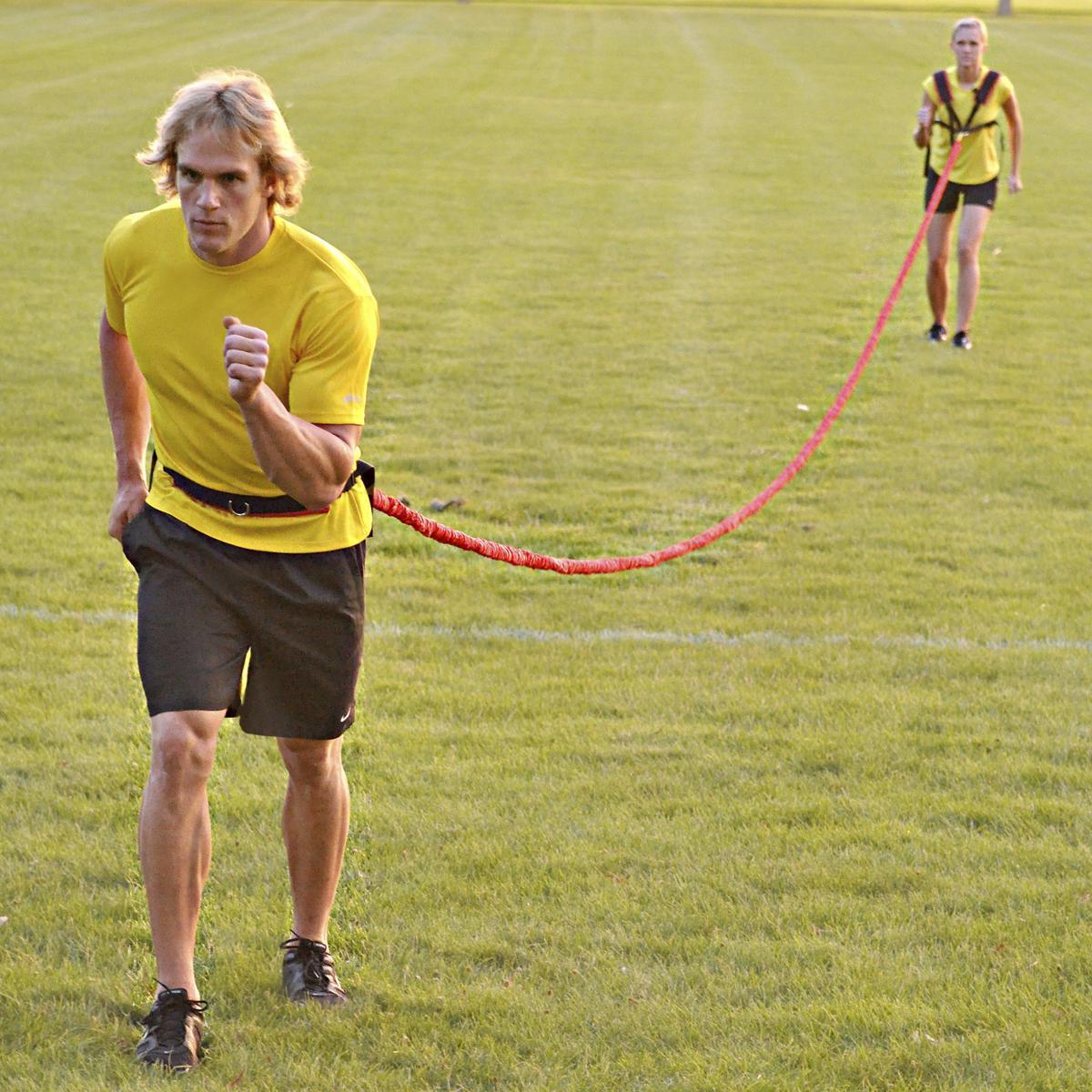 One-On-One Training
Parents working with their Athletes make such an impact on their performance, confidence and abilities.
Work one-on-one with your Athlete to propel them to the top of their field, it is the best investment you can make into their future in Sports.
SPEEDSTER IS
Safe Professional Training Gear for EVERYONE
Welcome to Speedster Athletics- American Made Sports Performance Equipment
Speedster has been providing athletes with Safe Professional Grade Training Equipment since 1990. We have designed athletic training equipment that can be used by coaches, parents and athletes that really work. Because we pay close attention to performance, safety and quality of every product, you can be assured you are getting the best speed, agility and sport specific training equipment you can buy in todays market.
We make our products here in South Alabama using custom designed high-quality materials and make them using our patented design to assure every product is safe, dependable, accurate, affordable and Made in the U.S.A.
We offer "shop by sport" which means you can buy training gear that is designed for your specific sport and often your position on the team as well. No matter if you are into Baseball, Football, Softball, Soccer, Hockey, Basketball, Volleyball, Rugby or even Golf, we have gear designed for your sport. Shop Now and See how your skills improve!
Shipping Information
Shipping time does not include processing time. Some items are not produced until they are ordered and may require more time before shipping. The promised delivery date and cost of shipping are determined soley by the shipping compnay and begin once the package is picked up from our Facility.
Safe Checkout
Providing a secure checkout experience, no matter how you choose to pay.