Speedster Elite Training System™
CHOOSE YOUR RESISTANCE
Medium - Youth
Heavy - High School
Ultra Heavy - College/Pro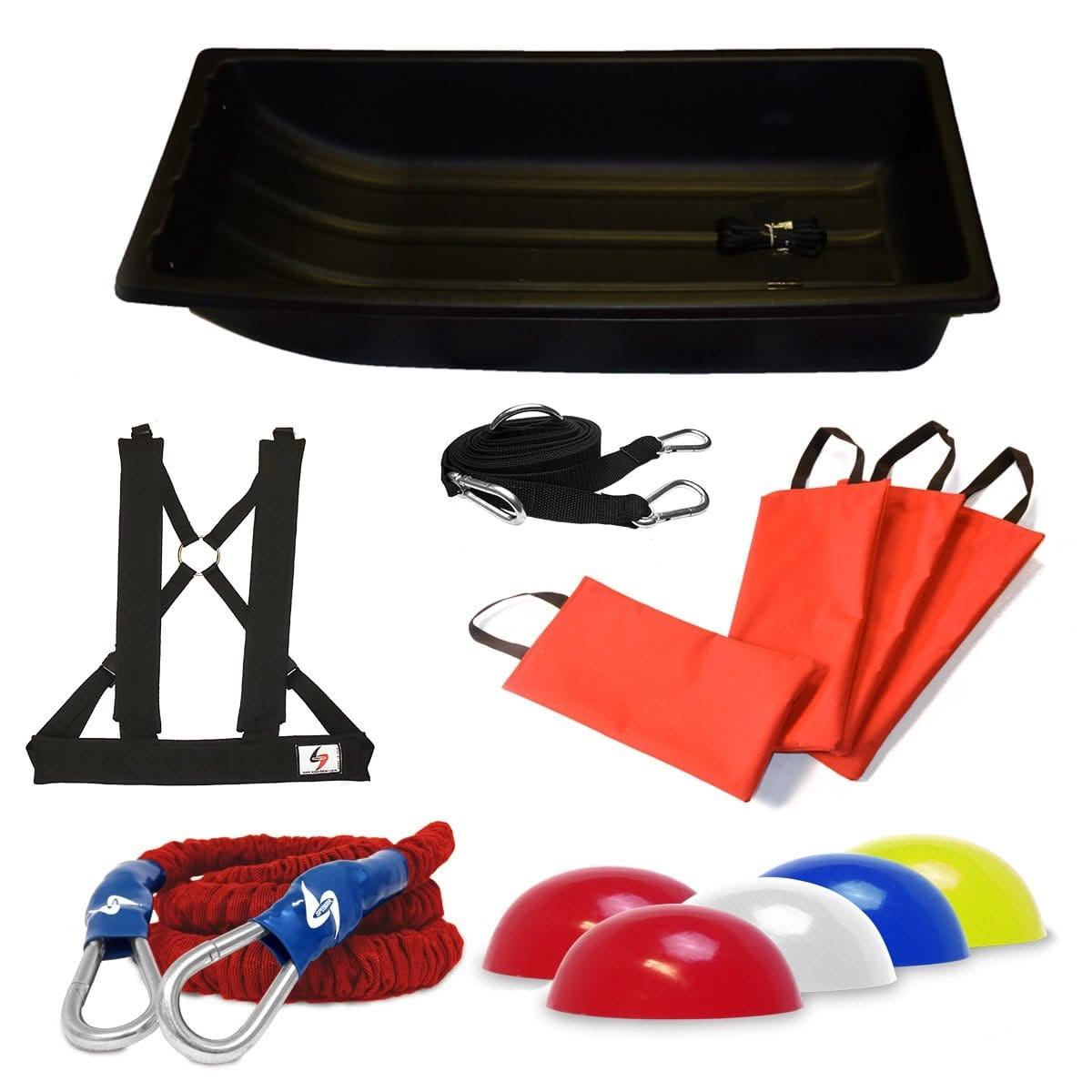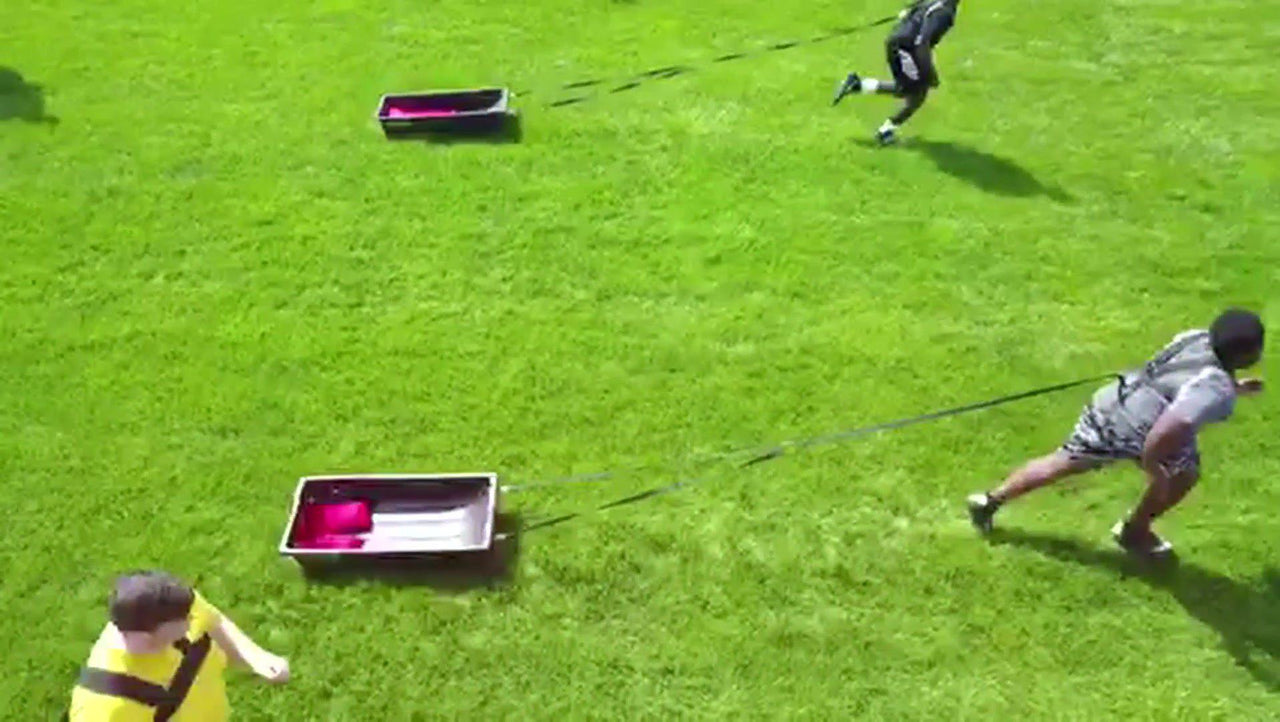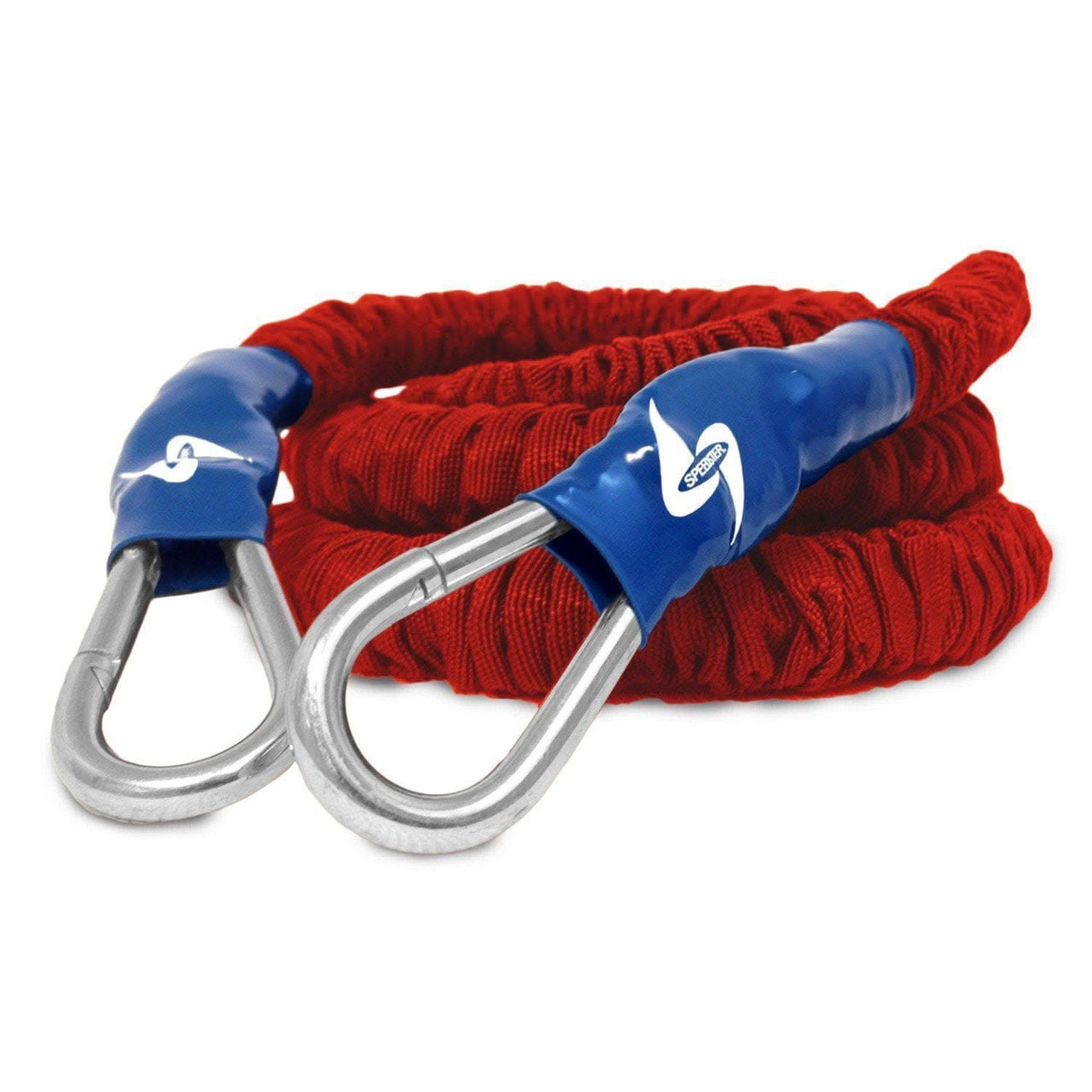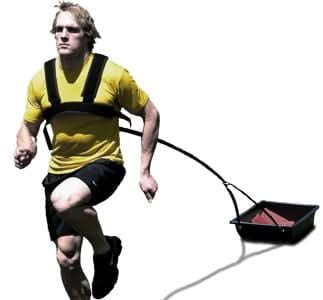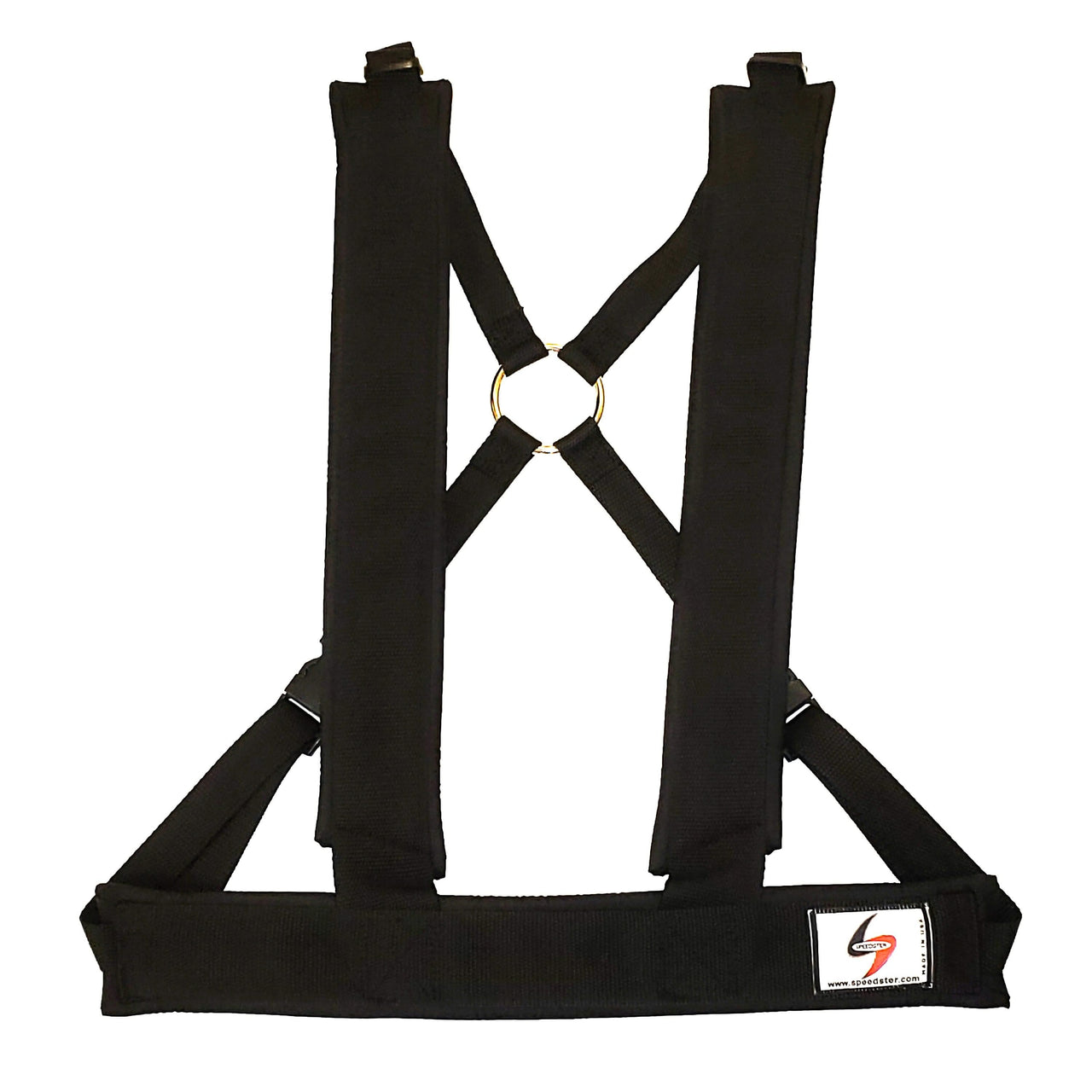 RUN A FASTER 40 OR 60-YARD DASH!
The SPEEDSTER® Training System™ is a 3-phase complete speed and quickness training program. 

• Phase 1: HEAVY RESISTANCE
• Phase 2: LIGHT RESISTANCE
• Phase 3: OVERSPEED TRAINING

Heavy Resistance Training develops explosive starts while Light Resistance Training increases an athlete's acceleration speed. Overspeed Training develops overall top sprint speed by increasing the function of the fast-twitch muscle fiber. Overspeed training will develop a longer stride length as well as a faster leg turnover rate.
The Speedster Training Program is color-coded for easy-to-follow drills.
This package comes with a 30' Lightning Cord for Overspeed training that stretches up to 40 yards. It pulls the runner faster than their natural sprint speed.

INCLUDES:
The SPEEDSTER™  Dual Use Training Harness
Torpedo Jet Sled
4 Weight Resistance Sand Bags (Sand not Included)
30ft Rocket Bungee with Safety SLeeve Technology™
Anchor Strap
Colored Dome Markers (Imported)

2- Red, 2- Blue, 2- Yellow and 2- White

Instruction Manual
4 Week SPEEDSTER Training Program
*Some Products are Imported
Great training for legs!
The cross country athletes love it. It is tough but it works out the legs really well.
Michelle,
We are happy to hear it challengers your athletes, after all skill is built on challenge. If it were easy they wouldn't benefit.
Shipping Information
Shipping time does not include processing time. Some items are not produced until they are ordered and may require more time before shipping. The promised delivery date and cost of shipping are determined soley by the shipping compnay and begin once the package is picked up from our Facility.
Safe Checkout
Providing a secure checkout experience, no matter how you choose to pay.