Speedster Rocket Overspeed Trainer™
CHOOSE YOUR RESISTANCE
Medium - Youth
Heavy - High School
Ultra Heavy - College/Pro
CHOOSE YOUR BELT OR HARNESS
Dual Use Harness
Padded Belt
Basic Belt
X-Harness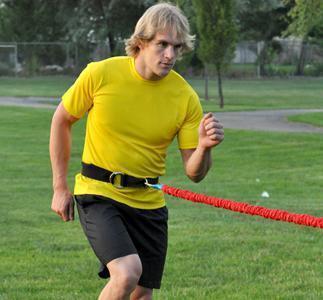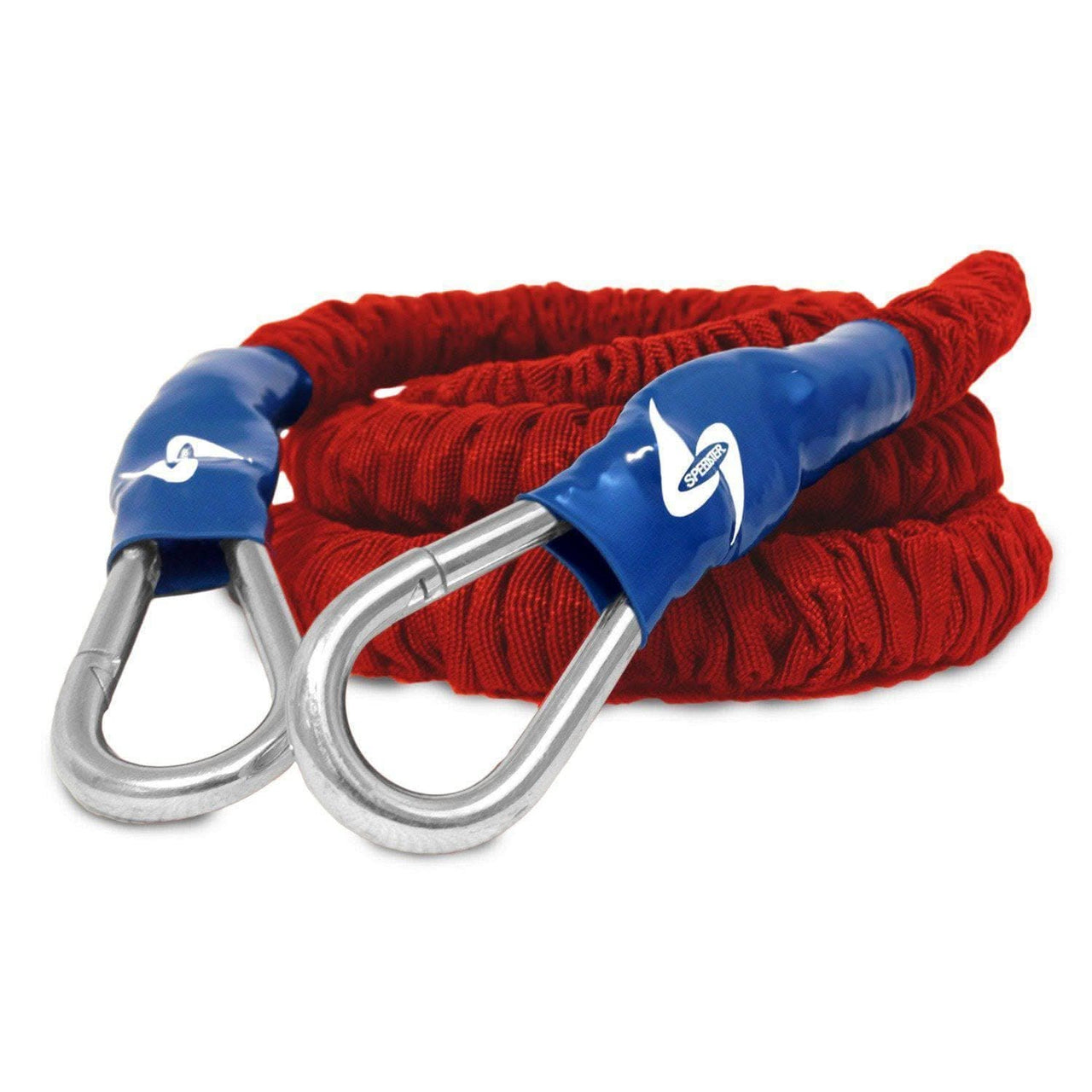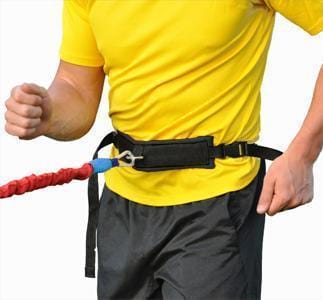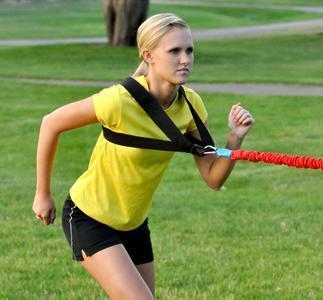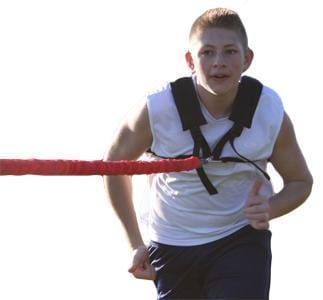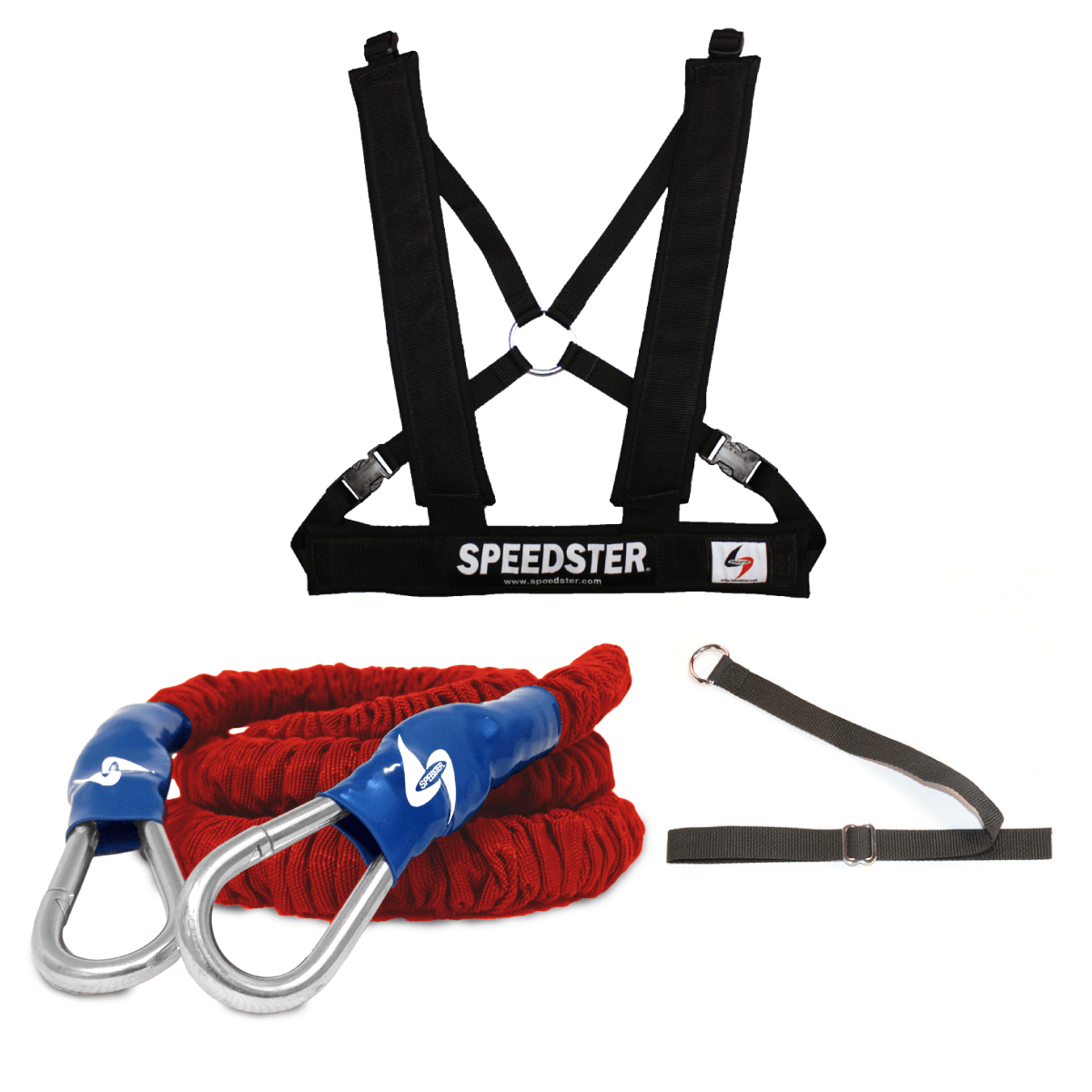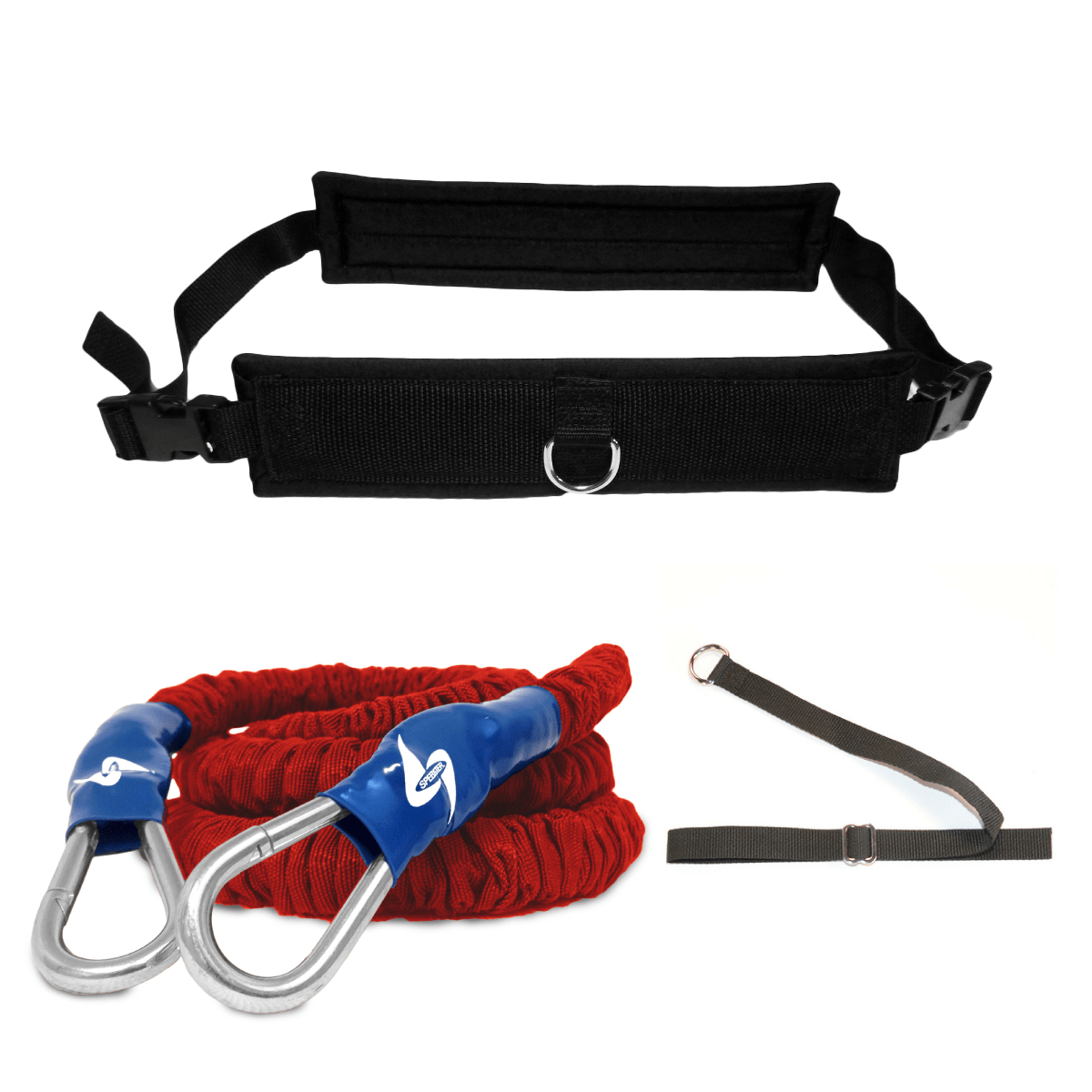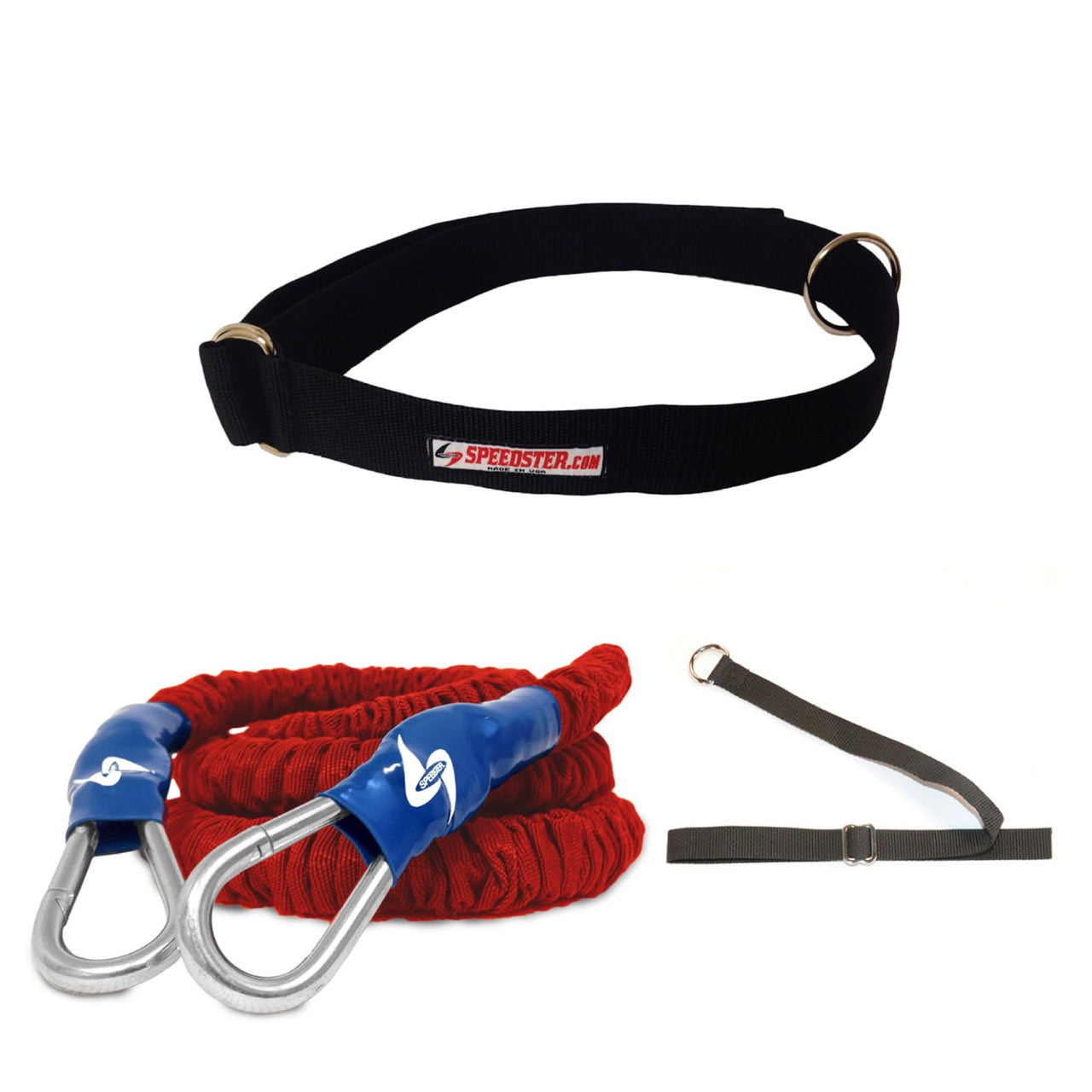 Athletic Trainers Top Pick
The Ultimate Overspeed Training System for ALL Athletes- American Made & Covered for Safety
What is Overspeed Training? 
At its core, the Overspeed Training System employs a concept known as "overspeed training." This concept involves utilizing specialized equipment and techniques to enable athletes to move at speeds that exceed their natural capabilities. By doing so, the body's neuromuscular pathways are exposed to rapid and exaggerated movement patterns, forcing them to adapt and improve in ways that traditional training methods cannot achieve. This system was designed on this principle, and that is why coaches have been using it to get to championship games for years.
How it works-
Attach the 30' Rocket Bungee™ to your adjustable Harness or Waist Belt. You are now ready to develop a faster leg repetition and a longer stride. The use of the Rocket Bungee™ trains the muscles to move at a greater rate of motion. Each time this training is repeated, your muscles remember the faster movements, which create a natural faster leg movement and a longer stride.
INCLUDES:
1 - 30ft Rocket Bungee (Max Stretch: 40 yards)- Heavy Duty Resistance Training bungee cord with polypropylene sleeve for protection.
1 - Harness or Belt- Poly-weaved Padded adjustable attachment worn by the athlete.
1 - Anchor Strap- Adjustable anchor strap designed to attach the cord to goal post, small tree and more. 

Previous Product

Next Product
Shipping Information
Shipping time does not include processing time. Some items are not produced until they are ordered and may require more time before shipping. The promised delivery date and cost of shipping are determined soley by the shipping compnay and begin once the package is picked up from our Facility.
Safe Checkout
Providing a secure checkout experience, no matter how you choose to pay.