Speedster Dual Man Overspeed Chaser™
CHOOSE YOUR RESISTANCE
Medium - Youth
Heavy - High School
Ultra Heavy - Collegiate/Pro
CHOOSE BELT TYPE
Basic Waist Belts
Padded Waist Belts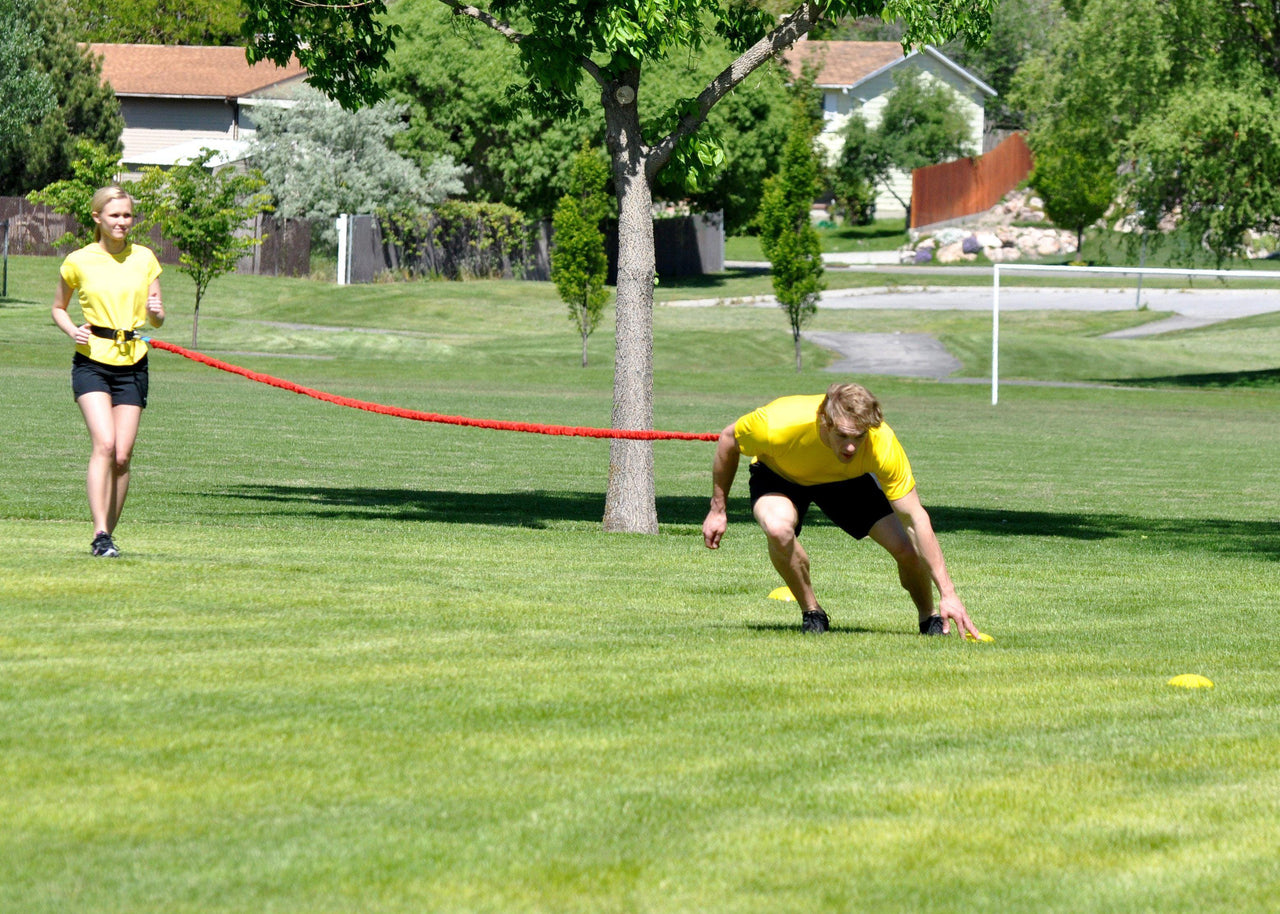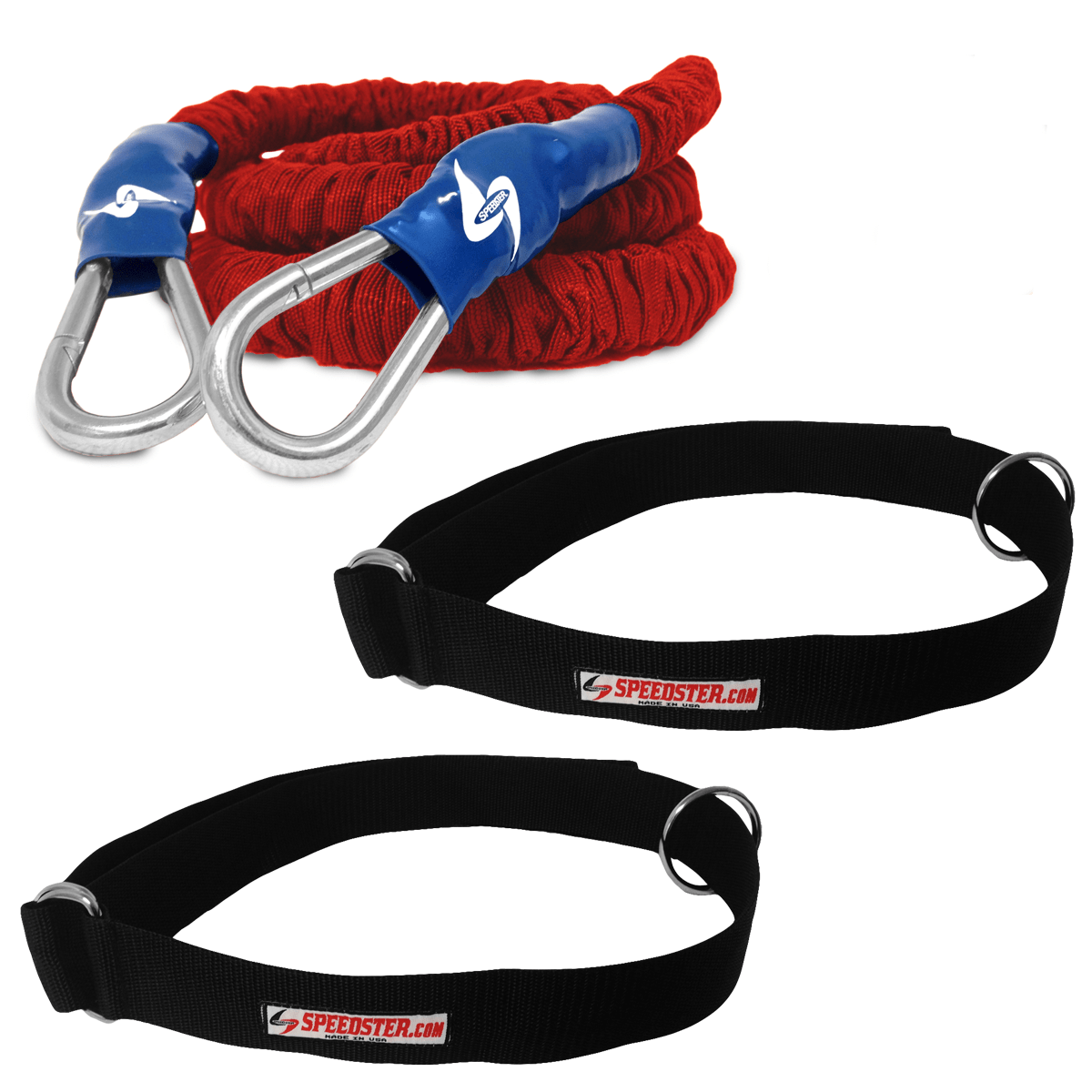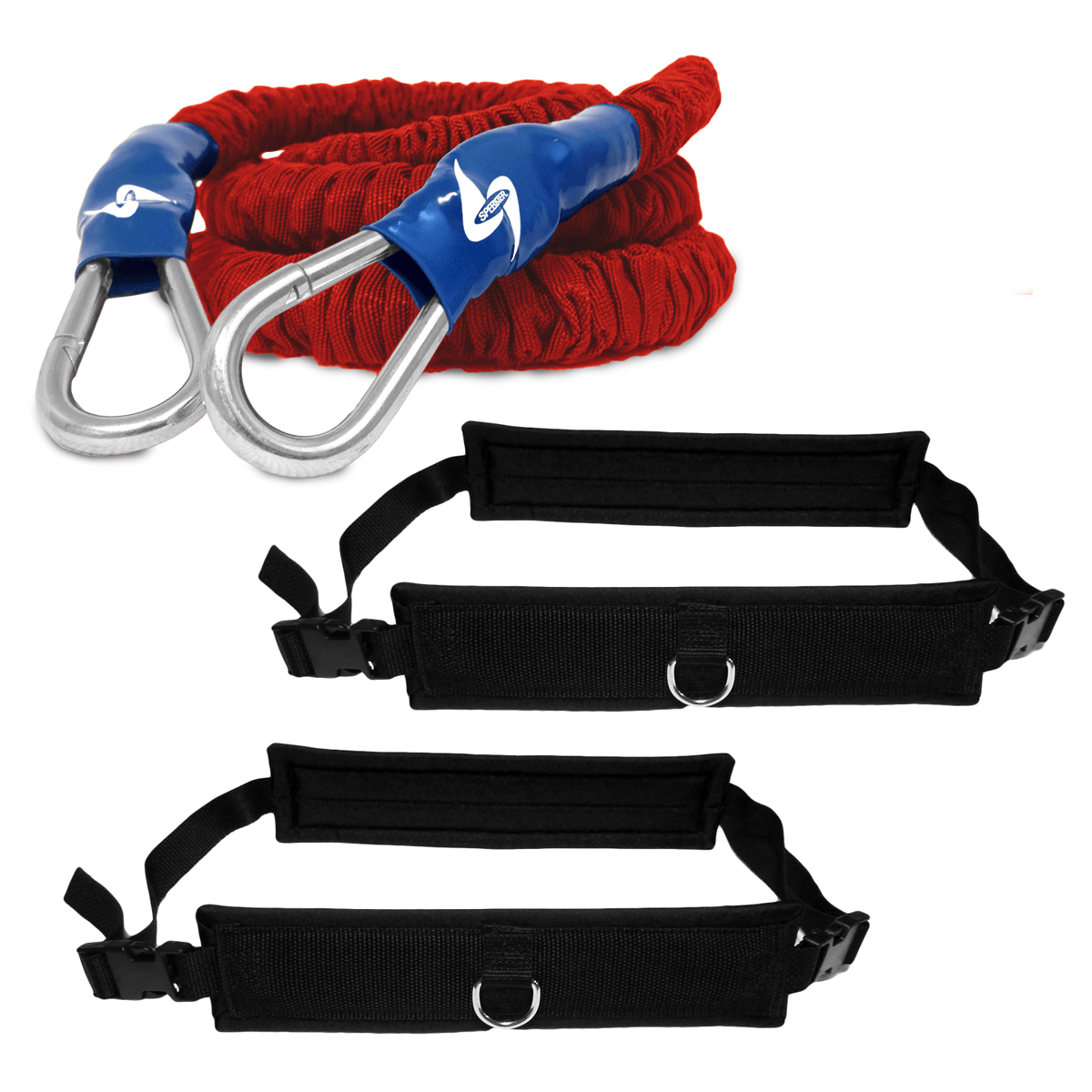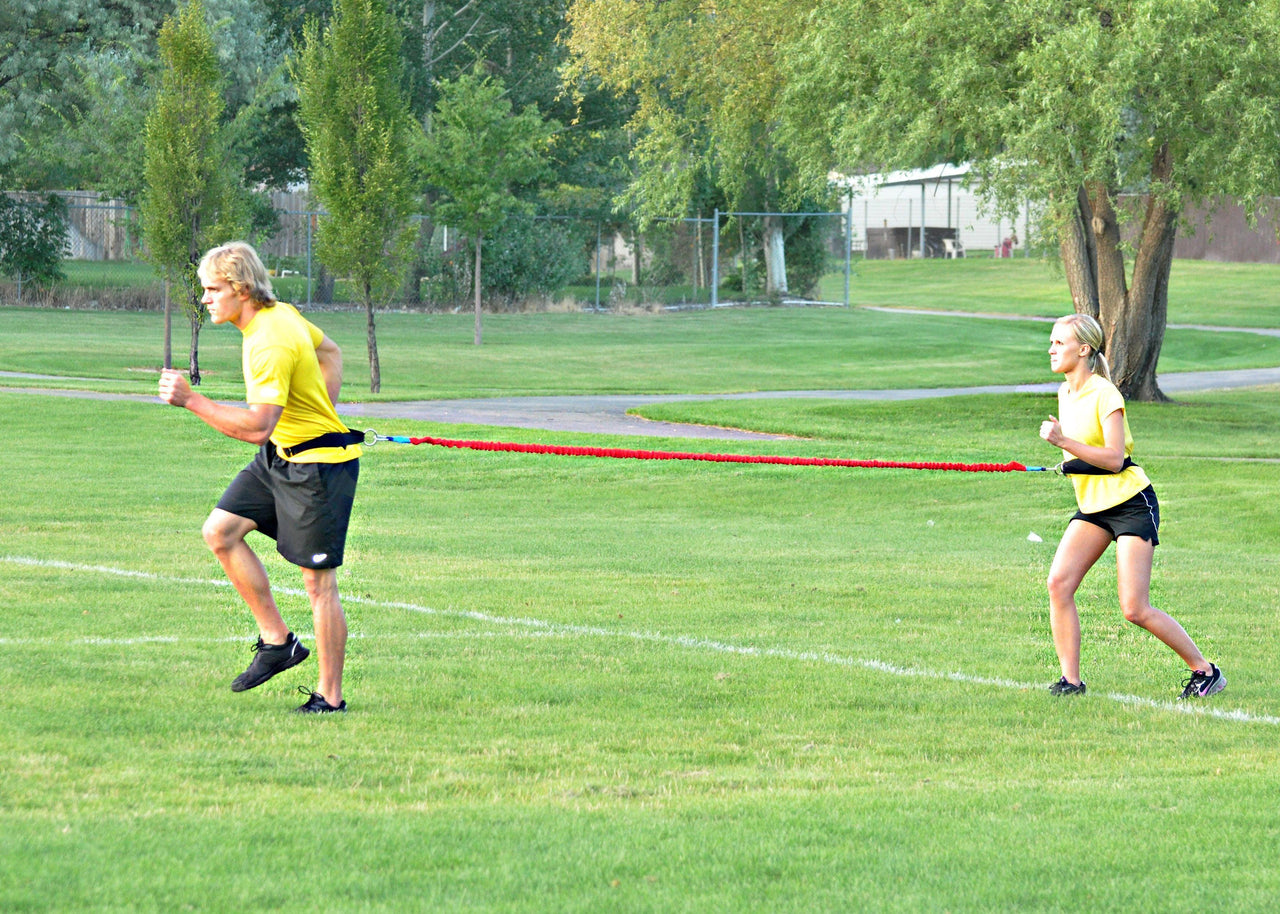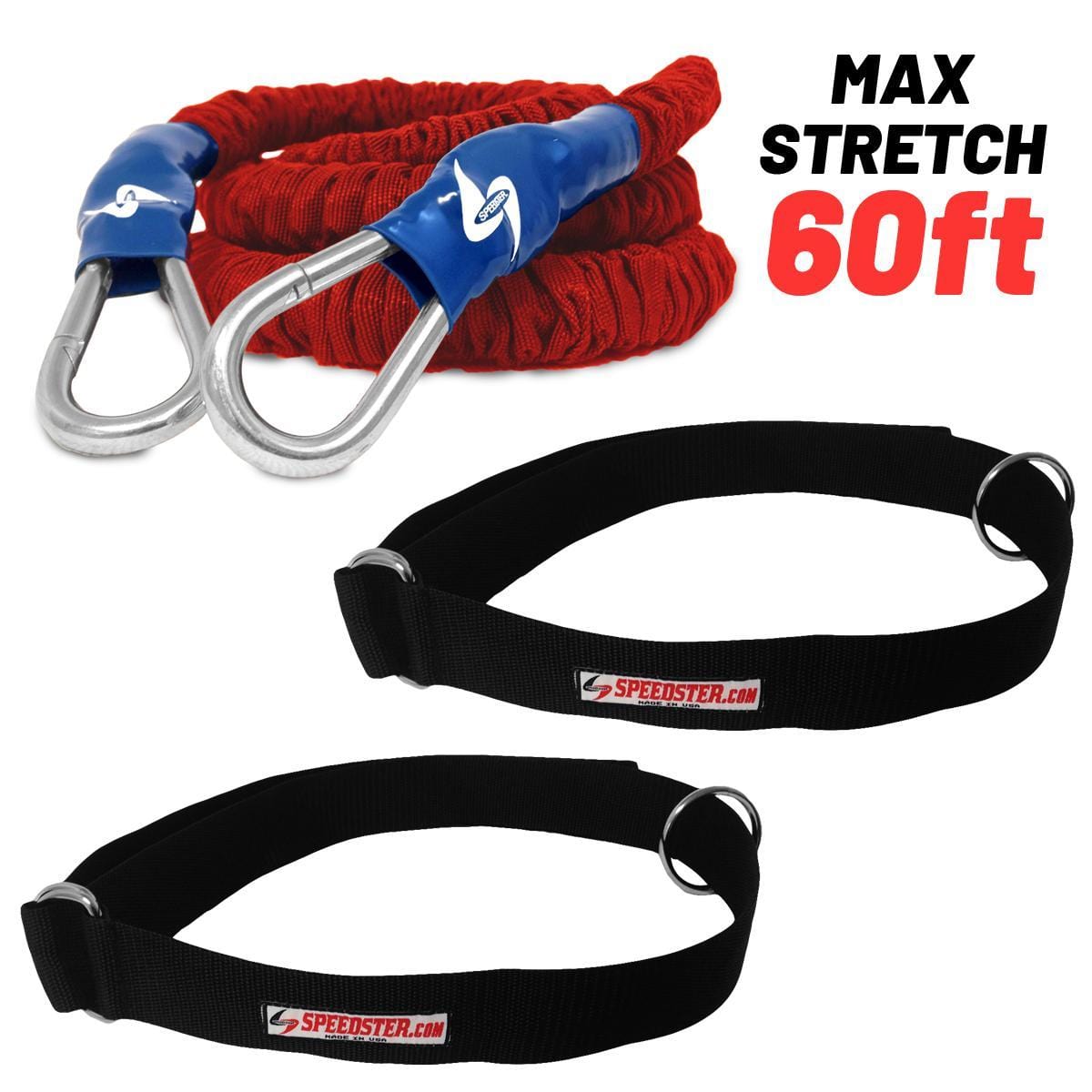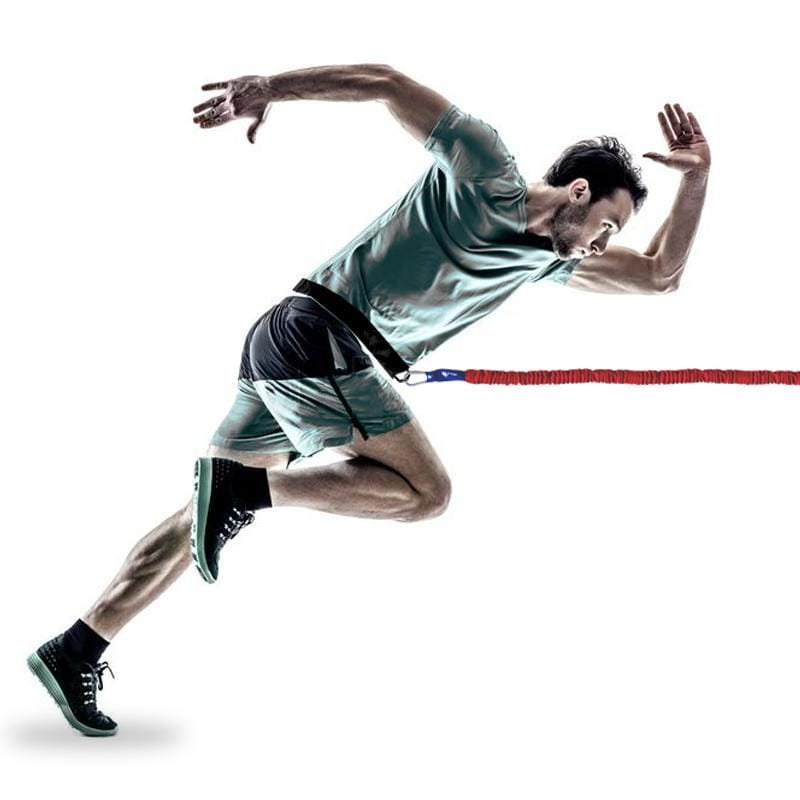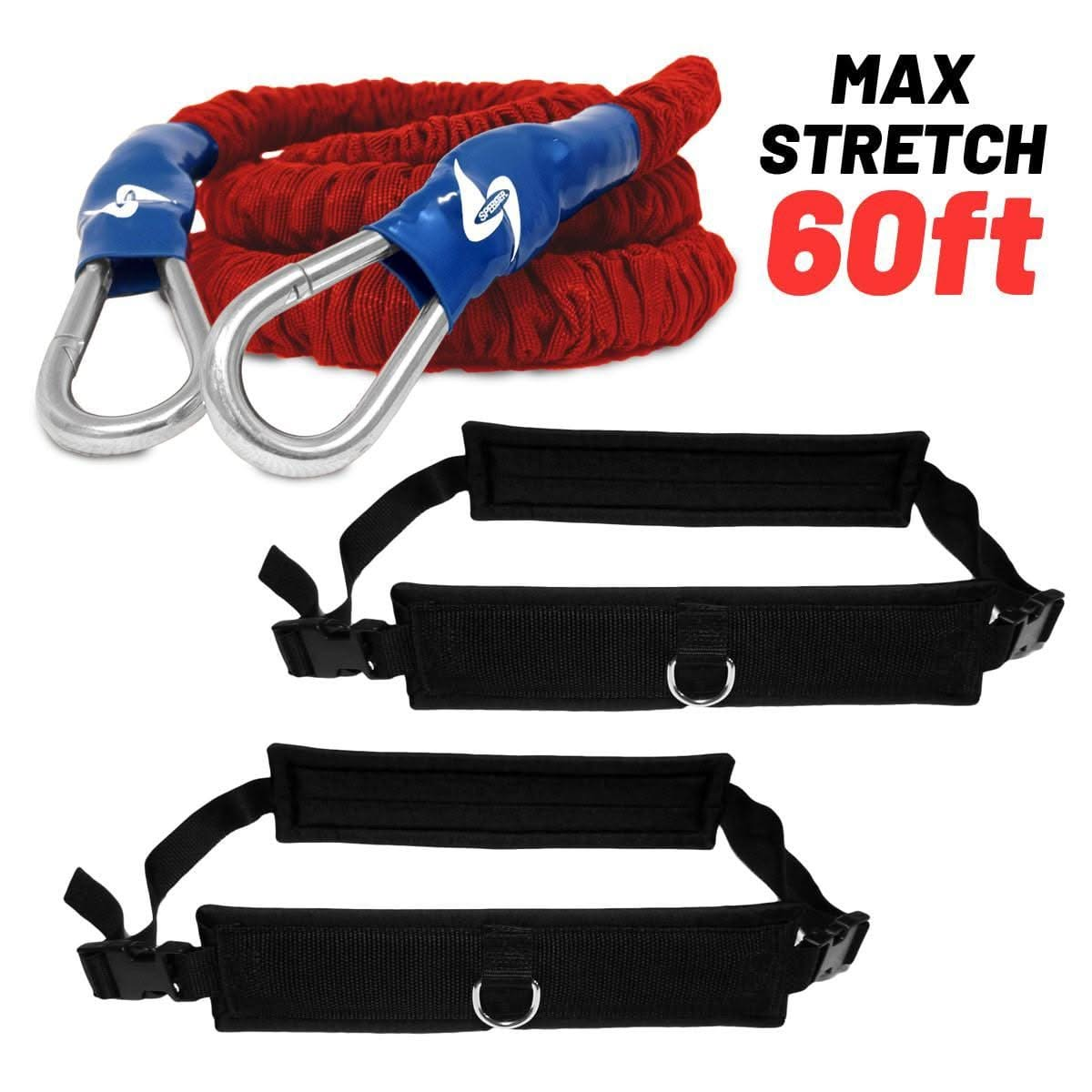 Athletic Trainers Top Pick
Train 2 Athletes at a Time- Used for Speed, Overspeed, and Strength Training for Athletes
INCLUDES:
1 - 15ft Rocket Bungee with Safety Sleeve Technology™
2 - Waist Belts (Basic or Padded)
Great for Team Sprint Workouts!

Two players work together. The lead player sprints stretching the Lightning Cord™ creating resistance. As the lead player gets about 15 yards ahead, the trailing player goes from a slow jog to a full sprint toward the lead player. The stretched cord pulls the trailing player faster than their normal sprint speed. The Overspeed Training increases stride length and a faster rate of motion. The 15' Lightning Cord™ incorporates Safety Sleeve Technology and stretches up to 60'. Made in the USA.

DEVELOPS:
- Acceleration
- Longer Stride Length
- Fast Twitch Muscle Memory

Previous Product

Next Product
So far so good!
Purchased for my 15 yo boy who could use some speed for baseball. I went on line to learn about different workouts and have had my son follow a few. I have to admit the bungee does make those legs move FAST! So far I am feeling good about it. We have not benched marked but would be surprised if I saw no improvement.
Gavin,
I am so happy to hear from a parent who is using our Overspeed Trainer. It was initially designed for this very reason. Our owner had children in sports and designed this for his own sons to increase their speed. Both became star athletes because of the products we offer, so we always love to hear a parent getting involved with their child's success in whatever sport they play.
Thank you for the review.
Shipping Information
Shipping time does not include processing time. Some items are not produced until they are ordered and may require more time before shipping. The promised delivery date and cost of shipping are determined soley by the shipping compnay and begin once the package is picked up from our Facility.
Safe Checkout
Providing a secure checkout experience, no matter how you choose to pay.