The Morris Boot - 10 Pack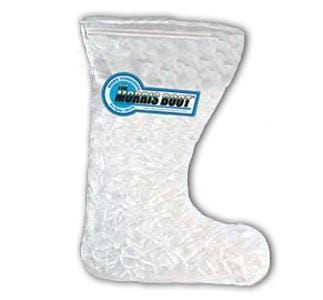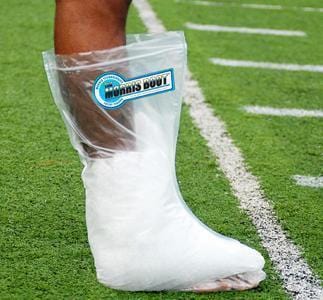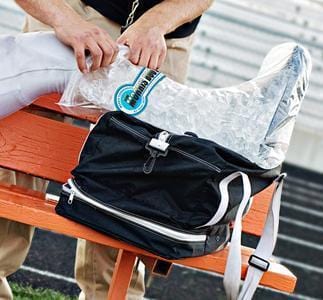 Ice Bag for Foot/Ankle Injuries- Every Team needs this item in their First Aid Kit
A product every school, clinic and youth program needs to have on hand for those unexpected emergencies.
The "Boot" provides a superior enclosure for ice and eliminates the mess associated with icing while enabling portability and mobility. Because of these characteristics, The Morris Boot® can be used in most any setting; be it the athletic training room, the team bus, a work desk or simply sitting on the couch. It is re-usable, compact, self-administered and great for home use. It can act as a cover for shoes and equipment; and hold light-weight items in its pockets. No more connections to hoses or wires; and no more tying up training room staff and space. The "Boot" is useful for all walks of life, and is especially designed for athletes.
The Morris Boot® (U.S. Patent No. 7,704,273).
INCLUDES:
10 Boots
Shipping Information
Shipping time does not include processing time. Some items are not produced until they are ordered and may require more time before shipping. The promised delivery date and cost of shipping are determined soley by the shipping compnay and begin once the package is picked up from our Facility.
Safe Checkout
Providing a secure checkout experience, no matter how you choose to pay.