Speedster Ankle Cuff (Set of 2)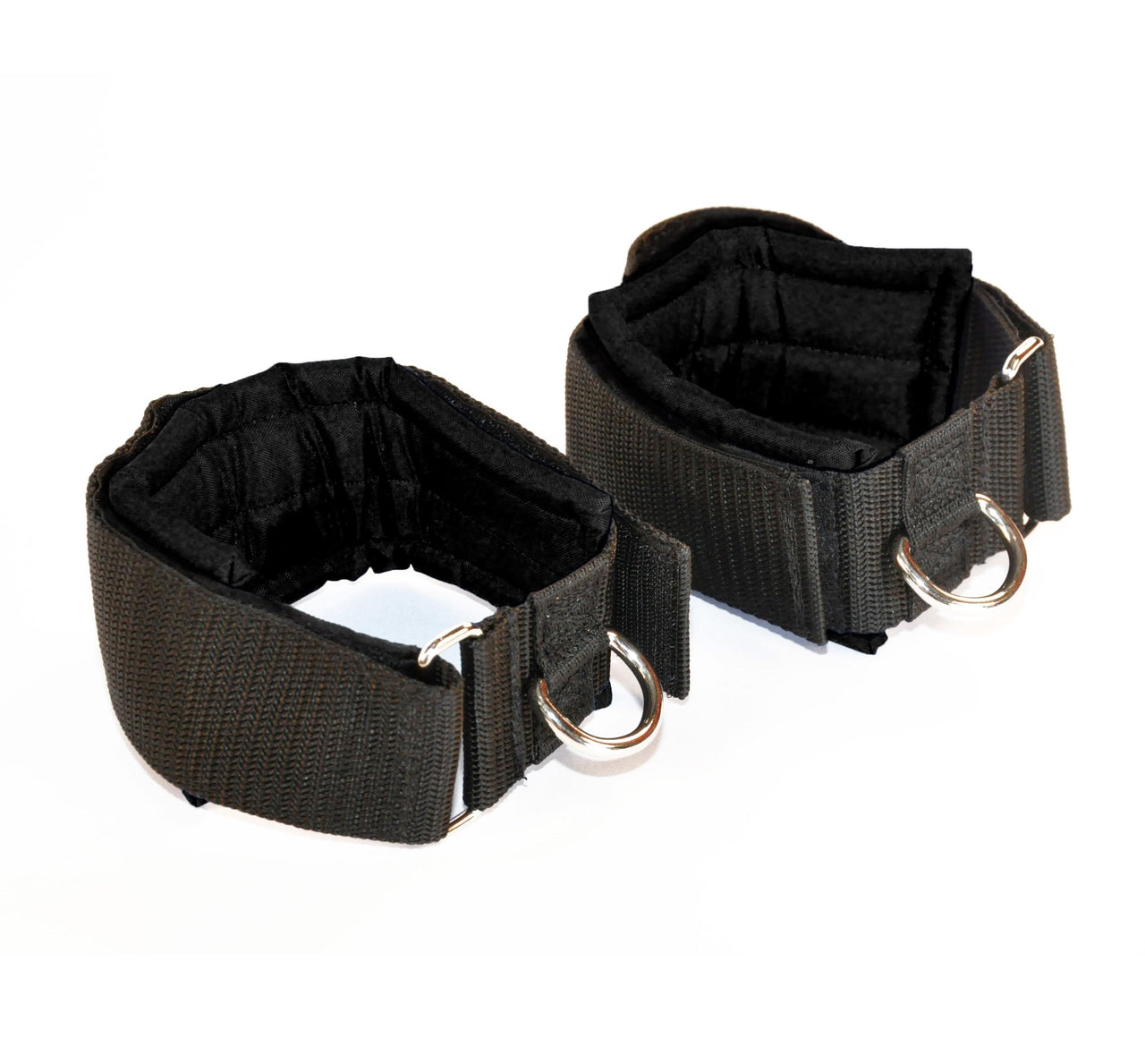 Padded Ankle Cuff for Athletic Training- American Made Quality at Factory Direct Pricing

Replacement Ankle Cuffs for the Speedster Power Runner. Resistance Band not included.
This set of Padded, adjustable ankle cuffs is designed for athletic training. Because they were designed to be used with our Rocket Bungee Cord, we created them using the same custom-woven webbing material that covers those cords. This means they will last as long, if not longer than the Rocket Bungee Cords we sell. 
The padded area is made of Washable Sweat-Resistant material (NOTE: NOT water resistant, just moisture resistant) that is able to be washed by using a spray disinfectant and left to air dry. This means there you are able to reduce the smell of the equipment and you will have peace of mind knowing you can reduce the possibility of spreading germs & viruses from one player to the next by using an everyday disinfectant spray.
The heavy-duty attachment is adjustable for any age athlete from Youth to Large Adults. 
Shipping Information
Shipping time does not include processing time. Some items are not produced until they are ordered and may require more time before shipping. The promised delivery date and cost of shipping are determined soley by the shipping compnay and begin once the package is picked up from our Facility.
Safe Checkout
Providing a secure checkout experience, no matter how you choose to pay.