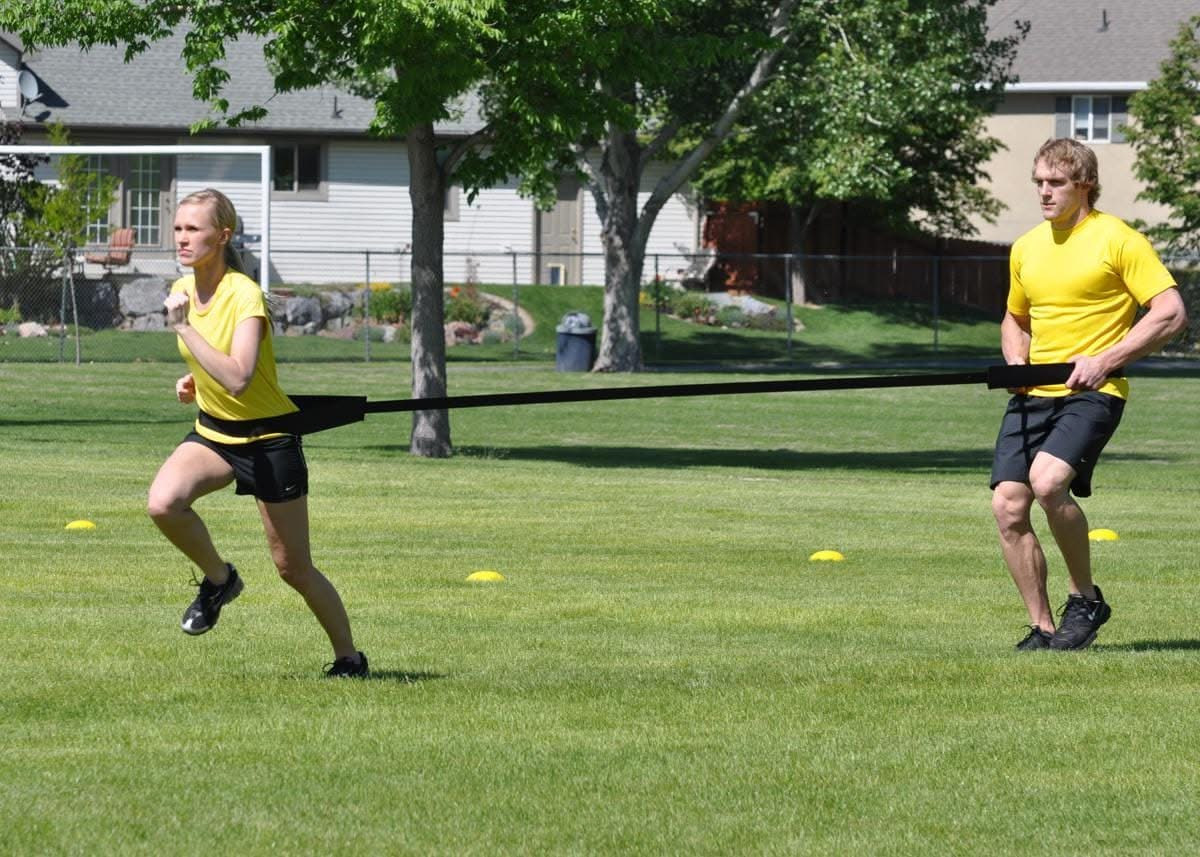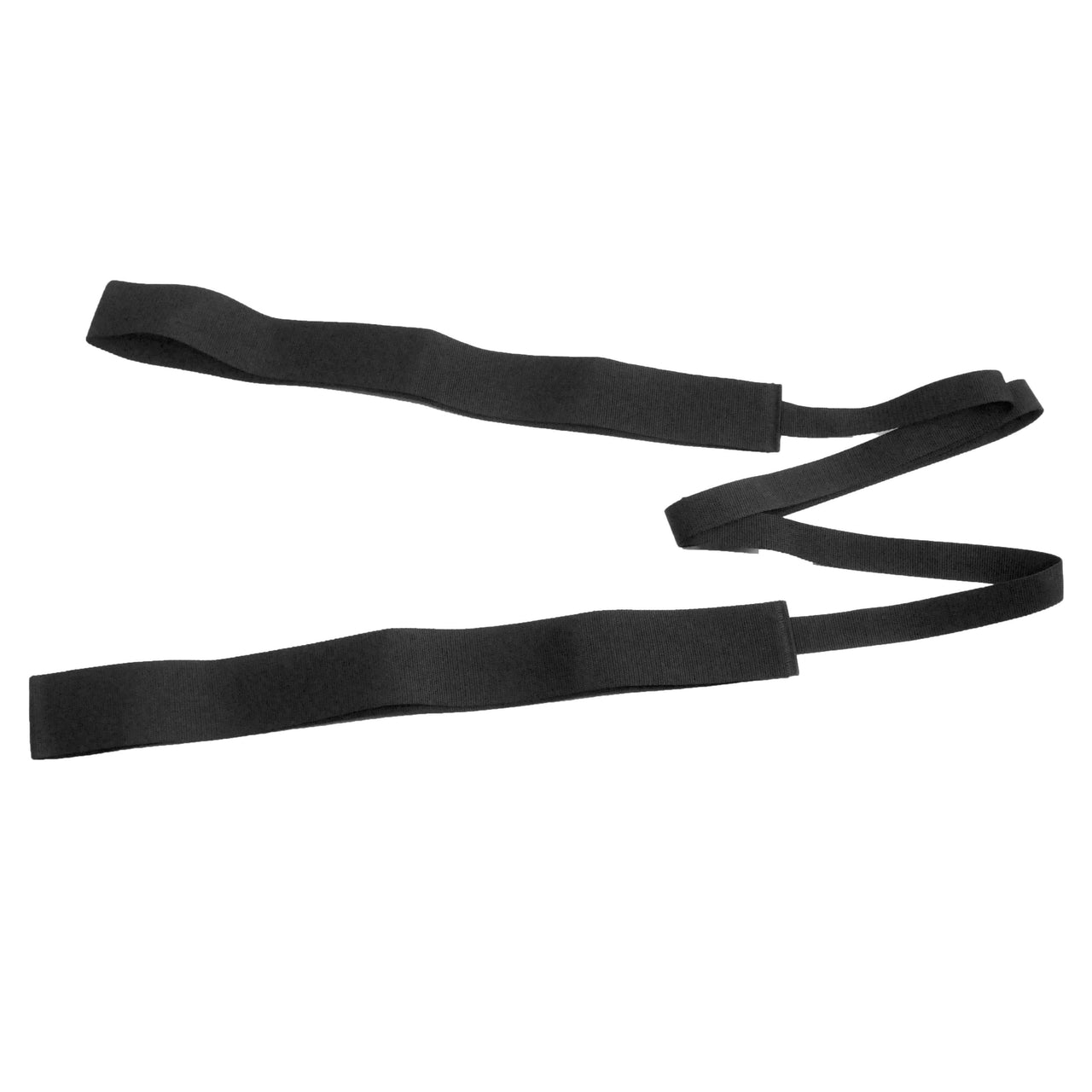 Athletic Trainers Top Pick
*** This is

ONLY WEBBING

- No bungee included***
An economical way for two athletes to work together to develop a powerful stride for the lead runner and eccentric leg strength for the trail runner. This product is designed to focus the front athlete on leg strength while training the back athlete in Overspeed to reprogram the muscle memory to run faster. This unique product allows coaches simultaneously increase the performance of their strongest athlete and their weakest athletes at the same time.
This is an outstanding system to use at home by parents to increase the speed and leg strength of their child athletes as well. 
DEVELOPS:
Powerful Stride
Eccentric Leg Strength
Resistance
Leg Strength
Increases Running Speed
INCLUDES:
10ft Tow Strap made with 1-1/2" wide webbing with 3ft loops on each end. Each loop is made with 3" wide webbing for the athletes' comfort.
The Dual Resistance Trainer does not have any clips or snaps for adjustment. It is held in place by the athletes keeping resistance on the 10-ft long Tow Strap.

Previous Product

Next Product
Shipping Information
Shipping time does not include processing time. Some items are not produced until they are ordered and may require more time before shipping. The promised delivery date and cost of shipping are determined soley by the shipping compnay and begin once the package is picked up from our Facility.
Safe Checkout
Providing a secure checkout experience, no matter how you choose to pay.