Speedster Rocket Bungees™ Cord ONLY
RESISTANCE LEVEL
Medium (Youth)
Heavy (High School)
Ultra Heavy (College/Pro)
CORD LENGTH
4ft (Max Stretch: 16ft)
8ft (Max Stretch: 32ft)
10ft (Max Stretch: 40ft)
15ft (Max Stretch: 60ft)
20ft (Max Stretch: 80ft)
30ft (Max Stretch: 40yds)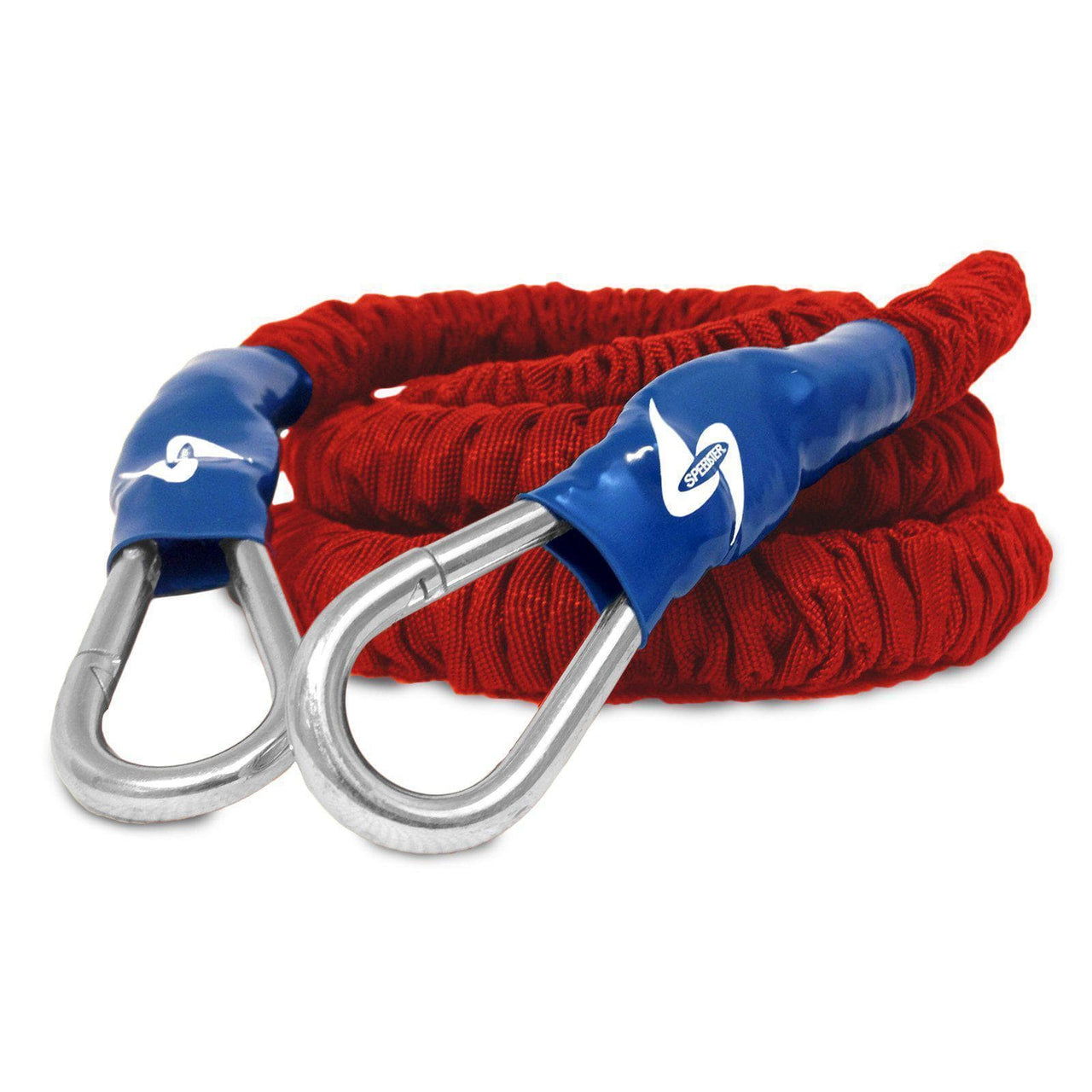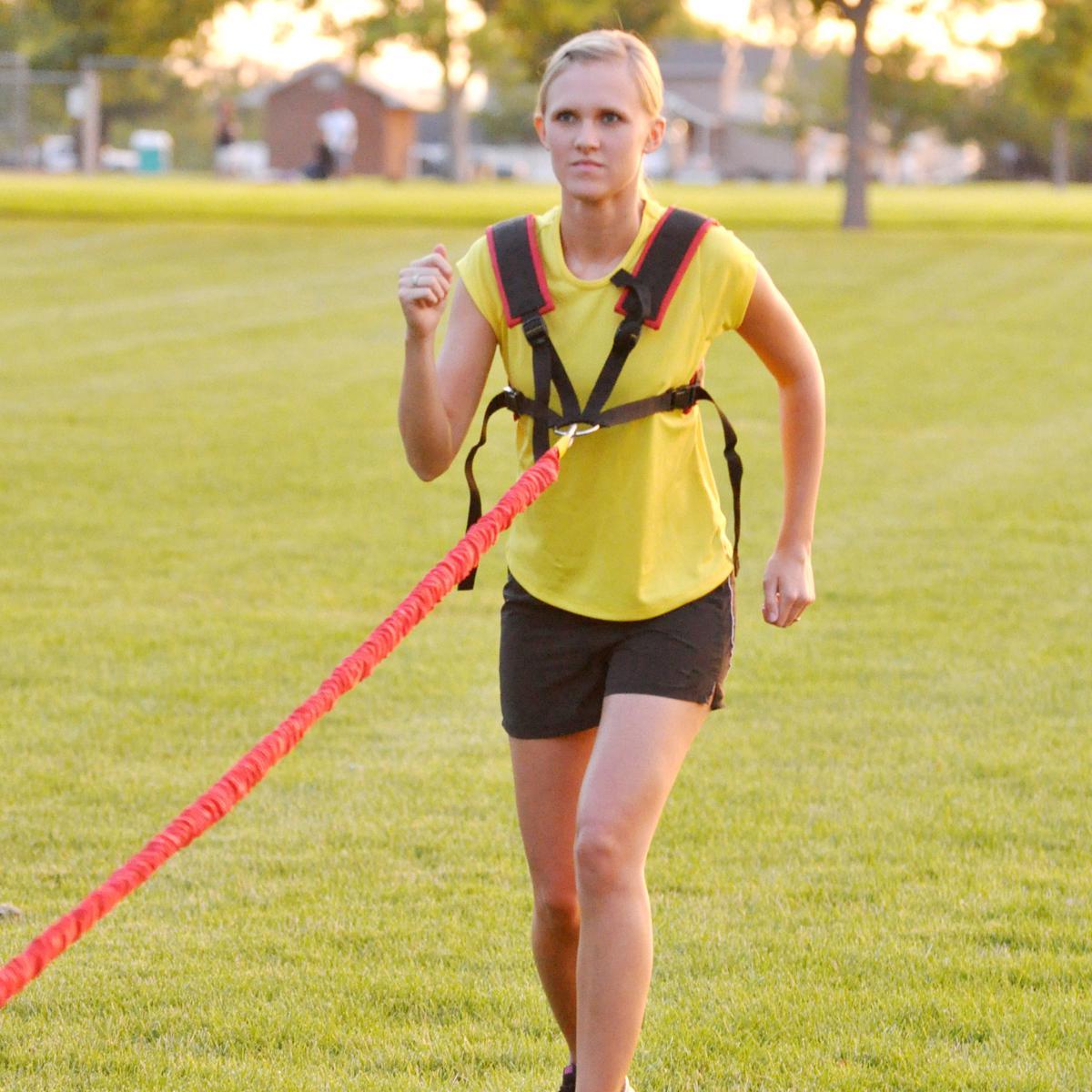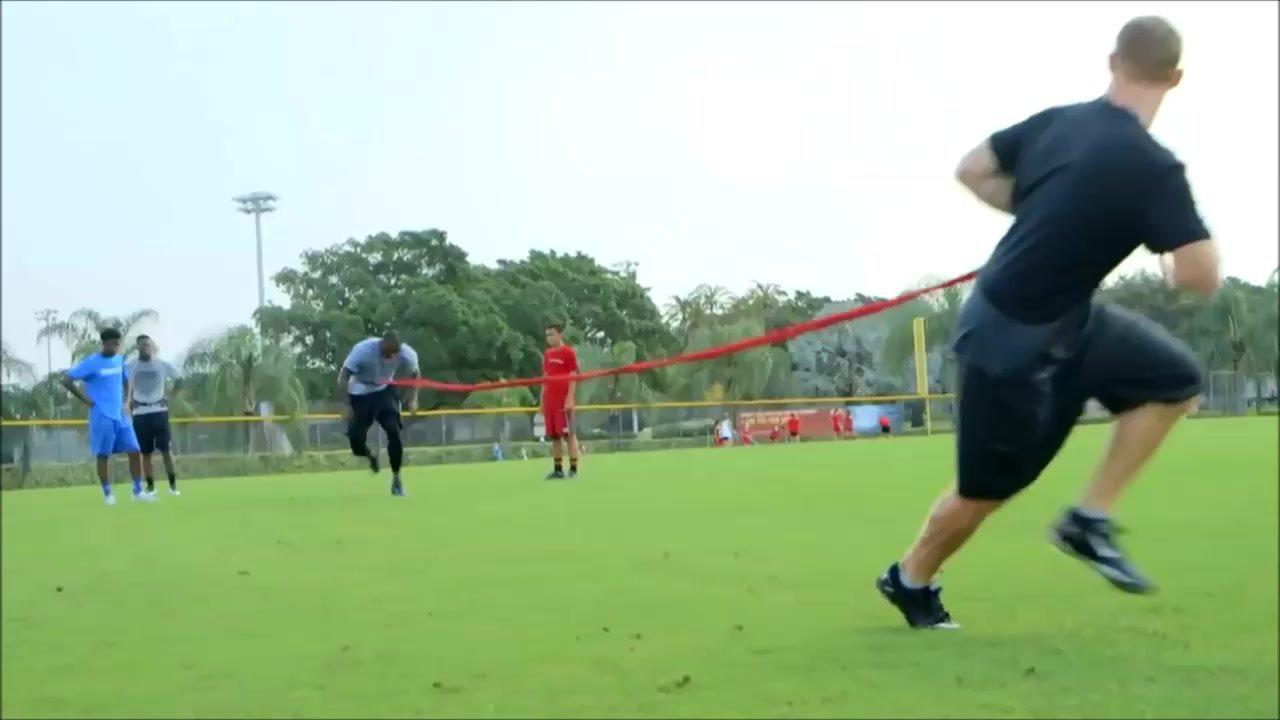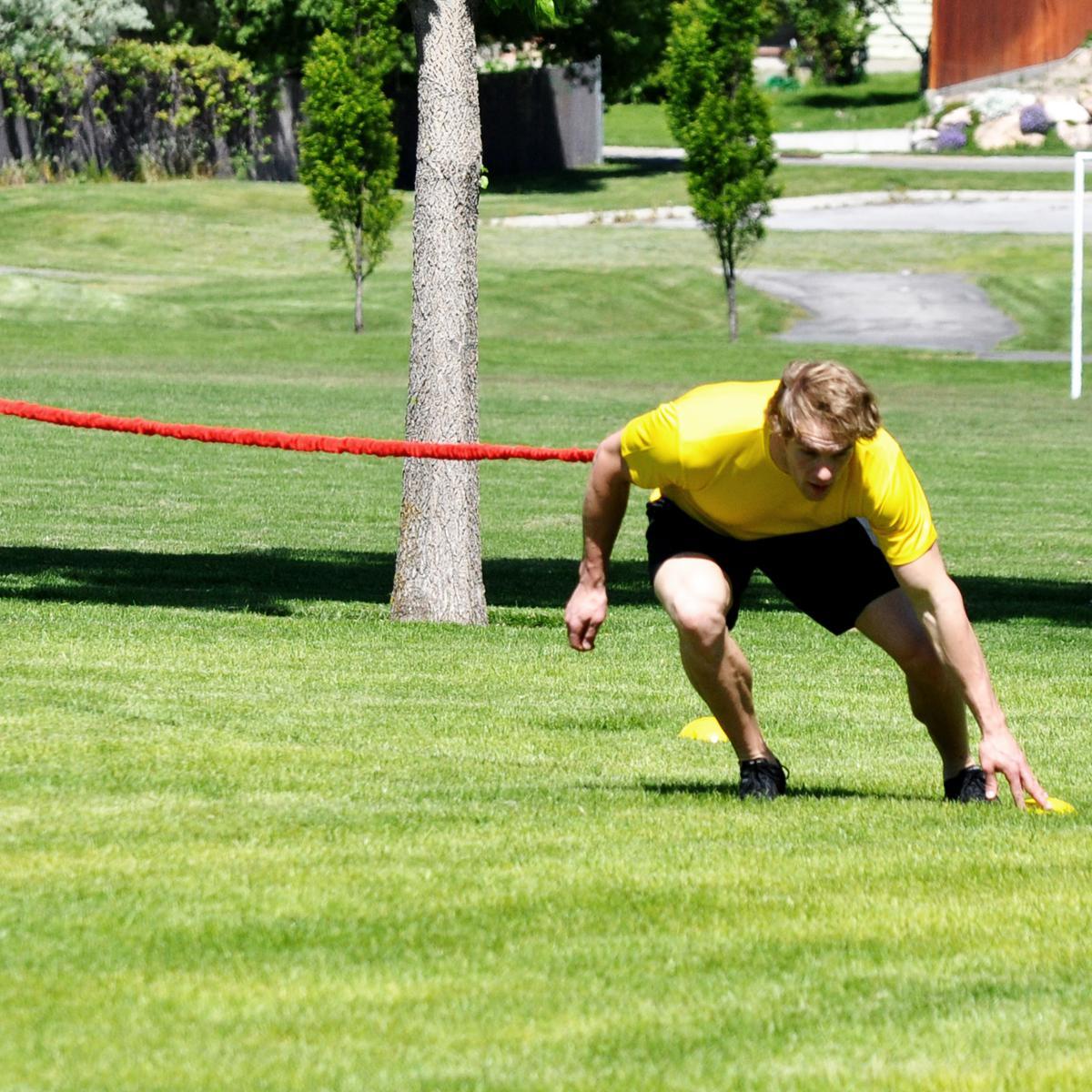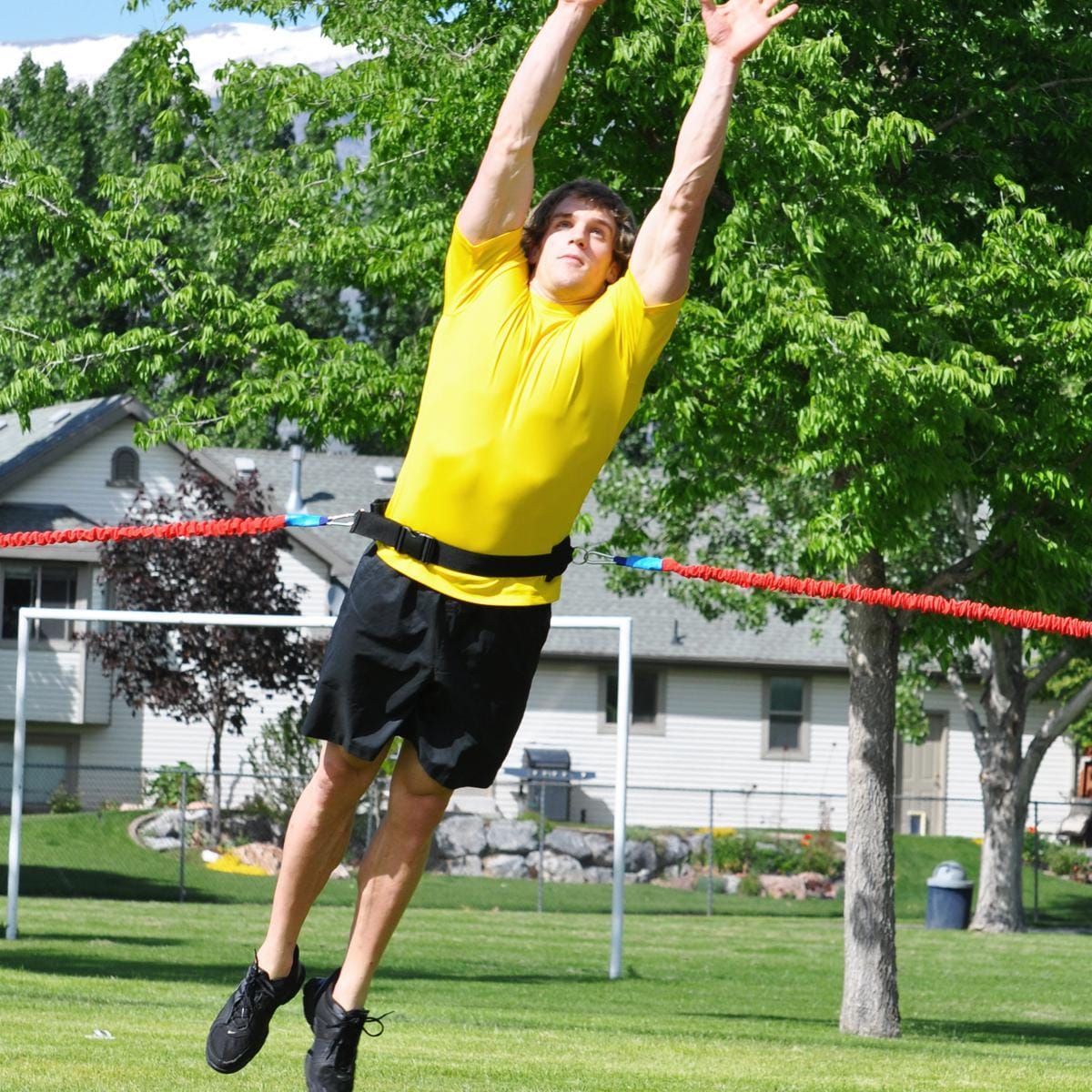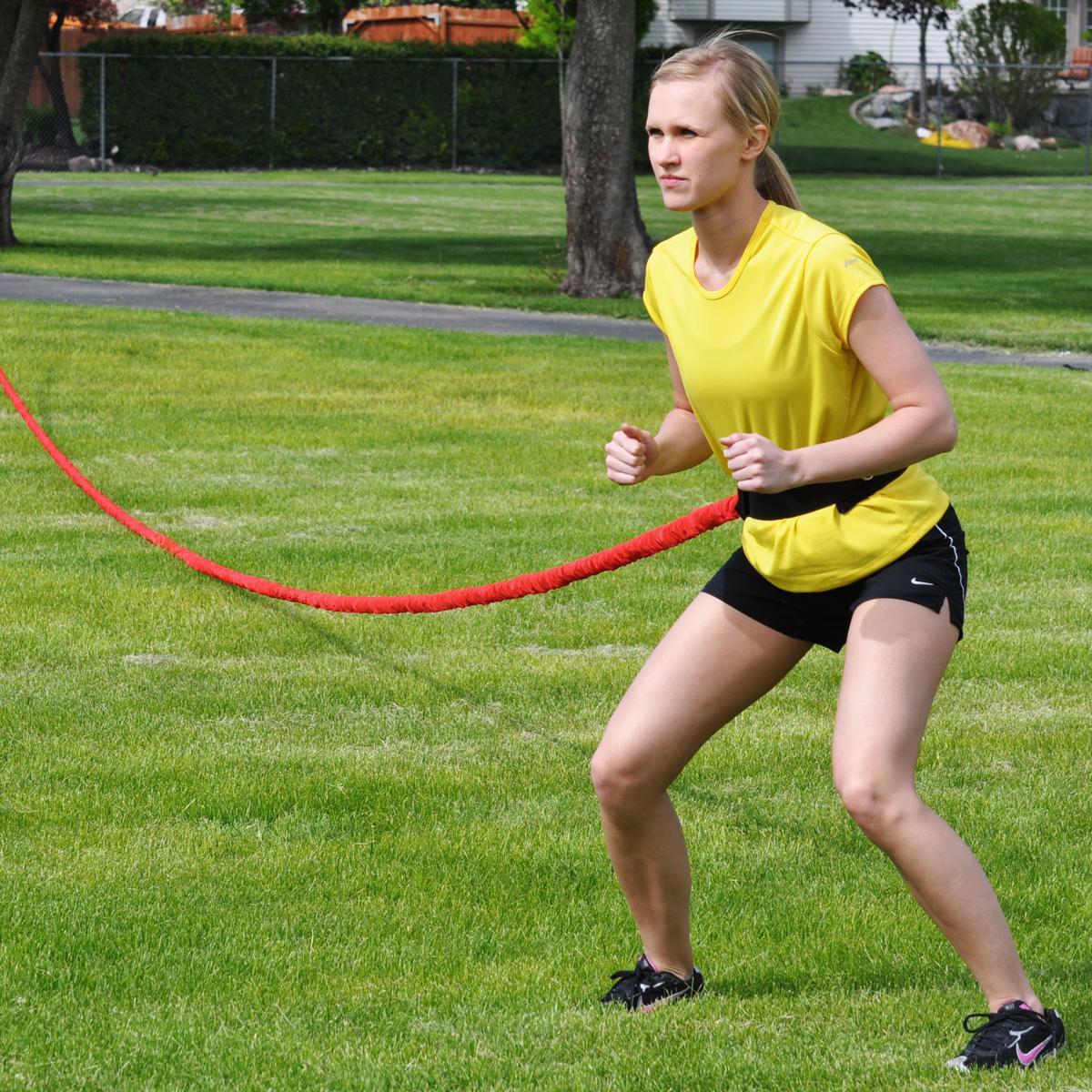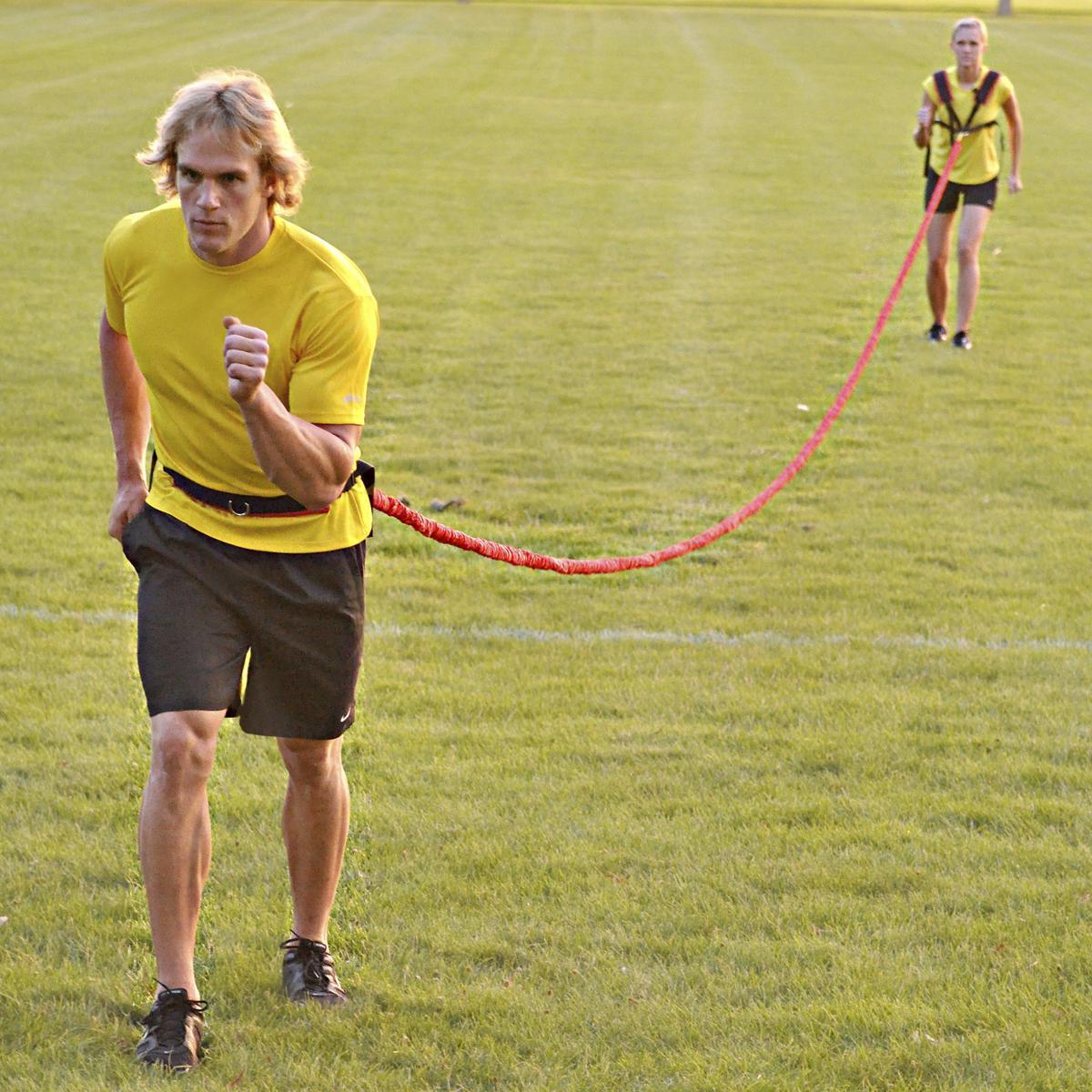 American-Made Athletic Training Bungee Cord- Covered for Safety and to Extend the Life of the Cord
PERFORM BETTER, RUN FASTER AND INCREASE AGILITY
Overspeed & Resistance Training with the Speedster Rocket Bungee, our American Made Athletic Training Cord will help you develop longer strides, faster overall speed, and more power. Go with the training bungee that pro coaches and athletes trust to take them to the next level - the Speedster Rocket Bungee. Belts & Harnesses are sold separately.

Speedster Rocket Bungees are made in the USA and feature Safety Sleeve Technology for ultimate injury prevention. Every Rocket Bungee stretches 4x's its original length, good luck finding that kind of stretch in another bungee.
Best Speed Training and Speed Workout Resistance Bands on the market today. 
Designed to increase the speed and agility of your athletes of all ages and in every sport. This Professional quality resistance bungee cord style band will challenge your athletes during speed, overspeed, jump, and agility training sessions and increase your entire team's performance. 

Previous Product

Next Product
Love it
As a High School Coach for over 40 years I totally endorse the Speedster Rocket Bungees.
Thank you so much Armando. We appreciate all of our customers, but love to hear from our long time customers, because they can really give insight on how long our products last and if they really work, so we really appreciate this review.
Happy
Great quality. Timeliness. Appreciate the professionalism.
Thank you so much for the review Mark,
we are glad you are happy with our product, and super excited to have you as a new customer.
The Product is Amazing
Exactly what I was looking for. The bungees are an amazing tool to add to my training plan
Mikhail,
Thank you for the review. We are so happy these cords work well for you.
Bungees
I thought they came with belts. We have to now buy belts to latch the bungees to, which I didn't think made sense.
John,
Thank you for the review.
We offer many systems that include the belt and anchors for our Rocket Bungee. Since you only need 1 set of belts, but different athletes require different resistance levels, we do offer JUST the bungee. After seeing your review, I added 'Cord ONLY' to the title of the product so there is no confusion moving forward. Thank you for bringing this to our attention.
Rocket Bungees
I love the item itself, the only thing I have noticed was the rubber bungee on the inside had snapped within just a few months of use. I replaced it with the same one, but other than that I love the equipment.
Hunter,
Thank you so much for leaving this review. We use custom made raw materials for our assembly and, though rare, we do see failures on the connection. I hope you sent that cord back to us to repair, If not please see our repair instructions- https://speedster.com/pages/support-information
If you have any questions about this process, please do not hesitate to give us a call.
Good company to deal with and good product.
Andrew, thank you so much for leaving this review.
Heavy duty 15 ft bands
Great bands, I already had 2 for a year and ordered 3 more, the other 2 still going strong
John, thank you for the review and for being a long time customer.
The Best !
These Bungees are heavy duty . This is an excellent investment for athletic performance. 10 out of 10 for quality !
MC, thank you for leaving this awesome review!
We strive to provide the best and safest product we can and always appreciate when our customers notice the quality.
Performance Trainer
Good product!! I have been using the bungees for over 7years now! Highly recommended!
Awesome Walter! We appreciate your business and thank you so much for leaving us this review.
The lightning cords!
Well made product! We at FSQ Sports Training have been utilizing resistance/assistance bungee cords for years. We were in need of additional cords and purchased cords through Speedster Athletics and found that not only were the cords of good quality, the order was shipped in a timely manner. I'll continue to purchase Sports Performance products for FSQ through Speedster Athletics! Great job Speedster!!
Shipping Information
Shipping time does not include processing time. Some items are not produced until they are ordered and may require more time before shipping. The promised delivery date and cost of shipping are determined soley by the shipping compnay and begin once the package is picked up from our Facility.
Safe Checkout
Providing a secure checkout experience, no matter how you choose to pay.