X-OVER™ 10 PACK (5 LIGHT/ 5 MEDIUM)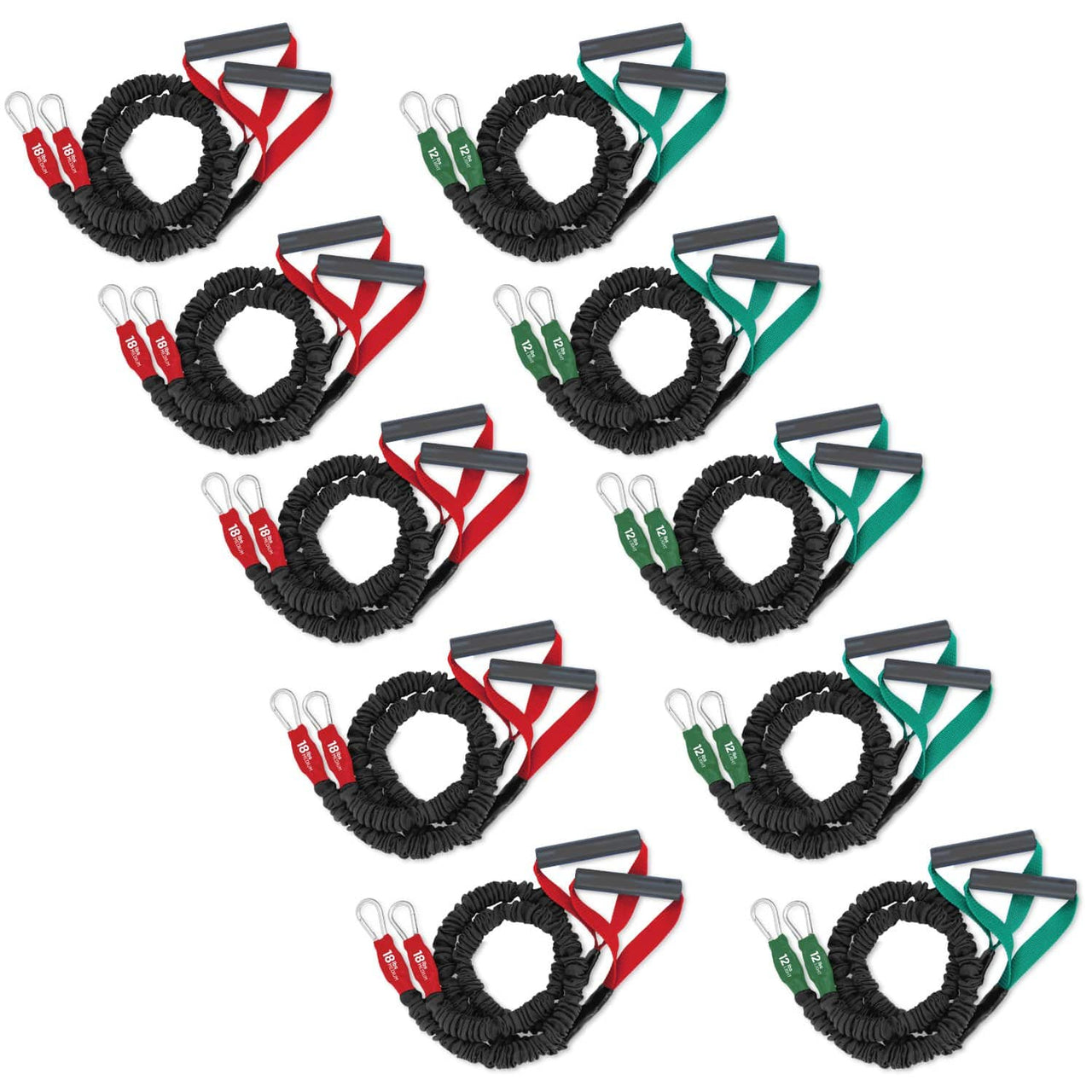 Arm and Shoulder Band 10 Pack Bundle for Factory Direct Discounts
The X-OVER 10 PACK allows multiple players to warm up before a game. 
PRODUCT DESCRIPTION
The X-OVER Systems are able to be used as stand-alone workout systems either at home on the field or in the weight room. The X-OVER Bands can be used with multiple programs concentrating on the development of the shoulder, arm and scapular areas of the upper body. Made with hard plastic handles.
The 10 Pack Equipment Contents:
5- 12lb (LIGHT) X-OVER Bands
5- 18LB (MEDIUM) X-OVER Bands
Shipping Information
Shipping time does not include processing time. Some items are not produced until they are ordered and may require more time before shipping. The promised delivery date and cost of shipping are determined soley by the shipping compnay and begin once the package is picked up from our Facility.
Safe Checkout
Providing a secure checkout experience, no matter how you choose to pay.