Power Rack Anchors™ - Set of 4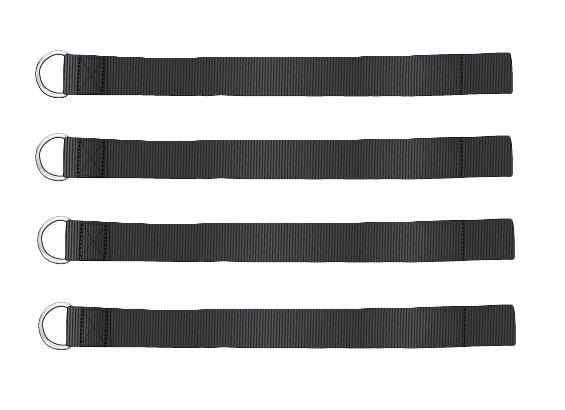 Safe American Made Products at Factory Direct Pricing
Use Power Rack Anchors to securely anchor resistance bands to any power rack. This set of 4 Heavy Duty Anchors are designed to use with Xover Resistance Bands to workout using your Rack System. The webbing material is strong enough to last years with consistent use, and are easy to move from one part of the rack to another quickly and easily. The D-Ring make clipping X-Over bands fast and easy. 
Shipping Information
Shipping time does not include processing time. Some items are not produced until they are ordered and may require more time before shipping. The promised delivery date and cost of shipping are determined soley by the shipping compnay and begin once the package is picked up from our Facility.
Safe Checkout
Providing a secure checkout experience, no matter how you choose to pay.