Athletic Training Thigh Cuffs- Replace for High Kneed Bounder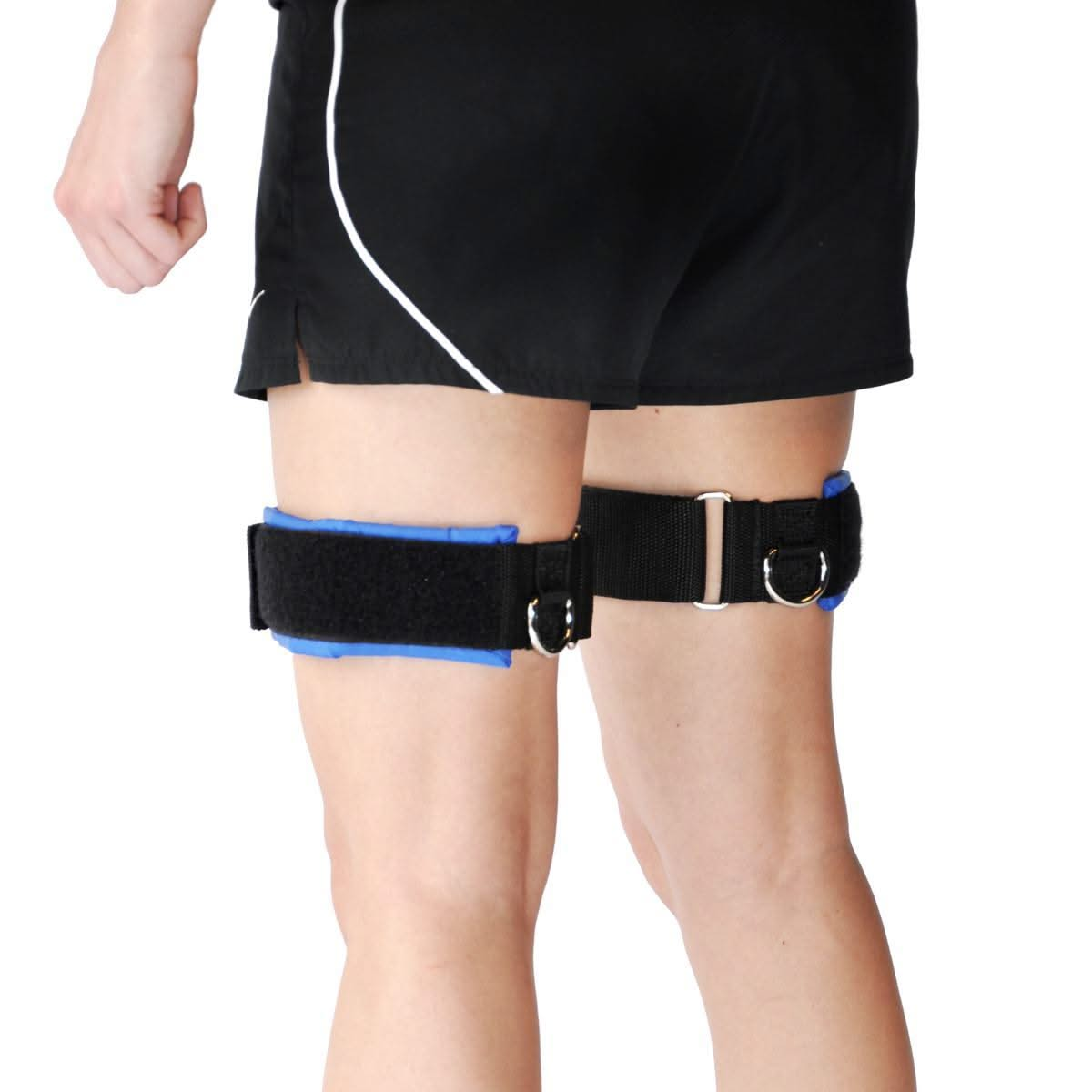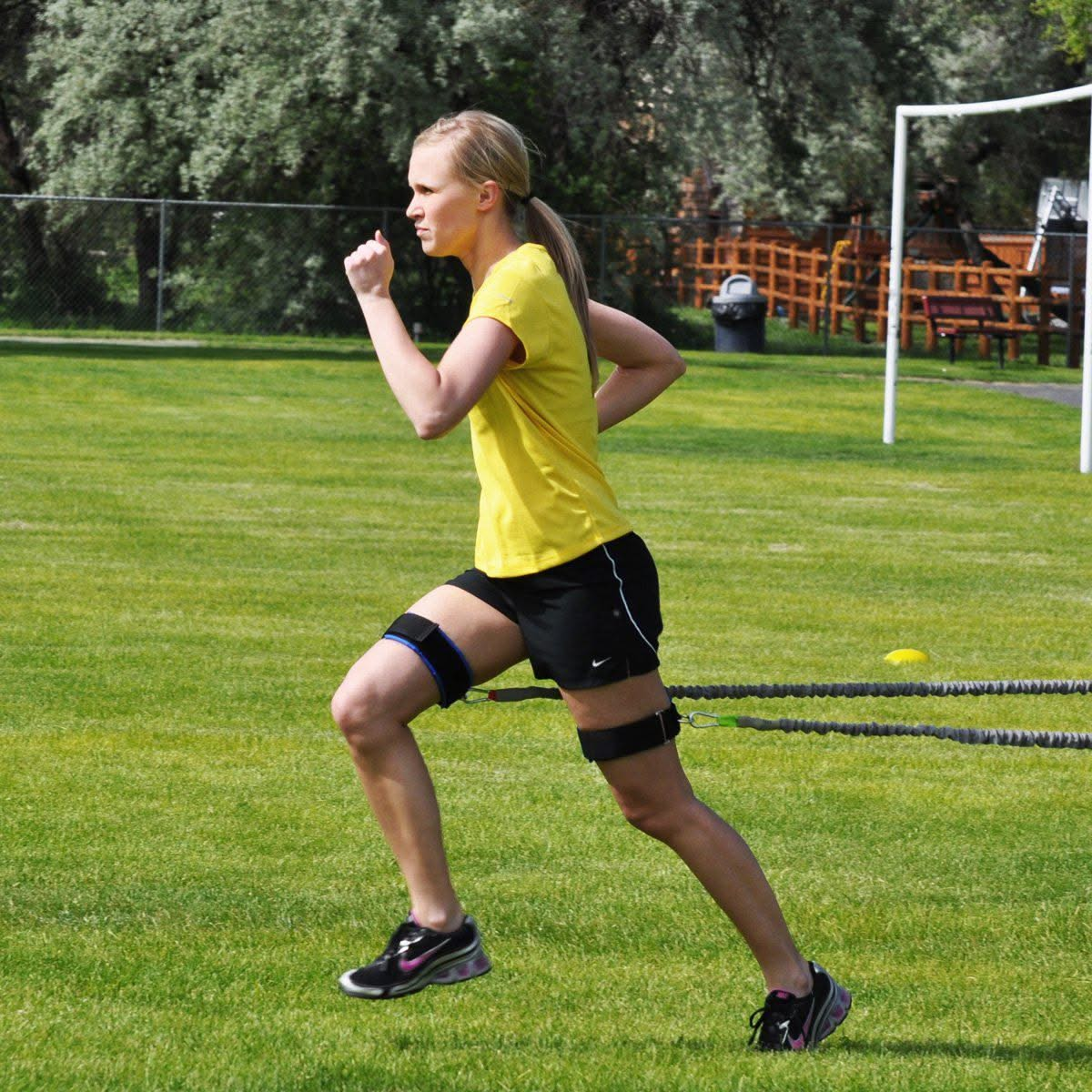 Safe American-Made Products at Factory Direct Pricing
Set of 2 padded thigh cuffs with 1" D-ring to easily attach resistance training bungee- Speedster Rocket Bungee. This HIgh-Quality Set of cuffs attaches using Heavy Duty Velcro that easily adjusts to all sizes of athletes. 
Used to increase running speed, kick power, leg strength, jump height, plus so much more. This versatile set of cuffs are also the replacement cuffs for our High Kneed Bounder Speed Training System. 
Padded 
Extra Long Cuffs for thighs 
Adjustable 
Quick Easy attach & detach
Heavy duty 

Polypropylene webbing
Product and service is great!
Love the company and your product. The thigh cuffs are unique and work great for specific exercises. They were a little tough to find though. Suggest updating the site to make it easier to navigate. You make a great product. I'd hate for you to lose customers simply because they can't find want they want
Thank you so much for leaving us a review Ken.
We are always open to suggestions on the improving our website. Because 1 product can be used for so many different things, finding that perfect navigation for that 1 product can be a challenge. When almost everything in your catalog is that way, well you understand why feedback would be helpful.
Shipping Information
Shipping time does not include processing time. Some items are not produced until they are ordered and may require more time before shipping. The promised delivery date and cost of shipping are determined soley by the shipping compnay and begin once the package is picked up from our Facility.
Safe Checkout
Providing a secure checkout experience, no matter how you choose to pay.