Hard Shell Dome Cones - Set of 40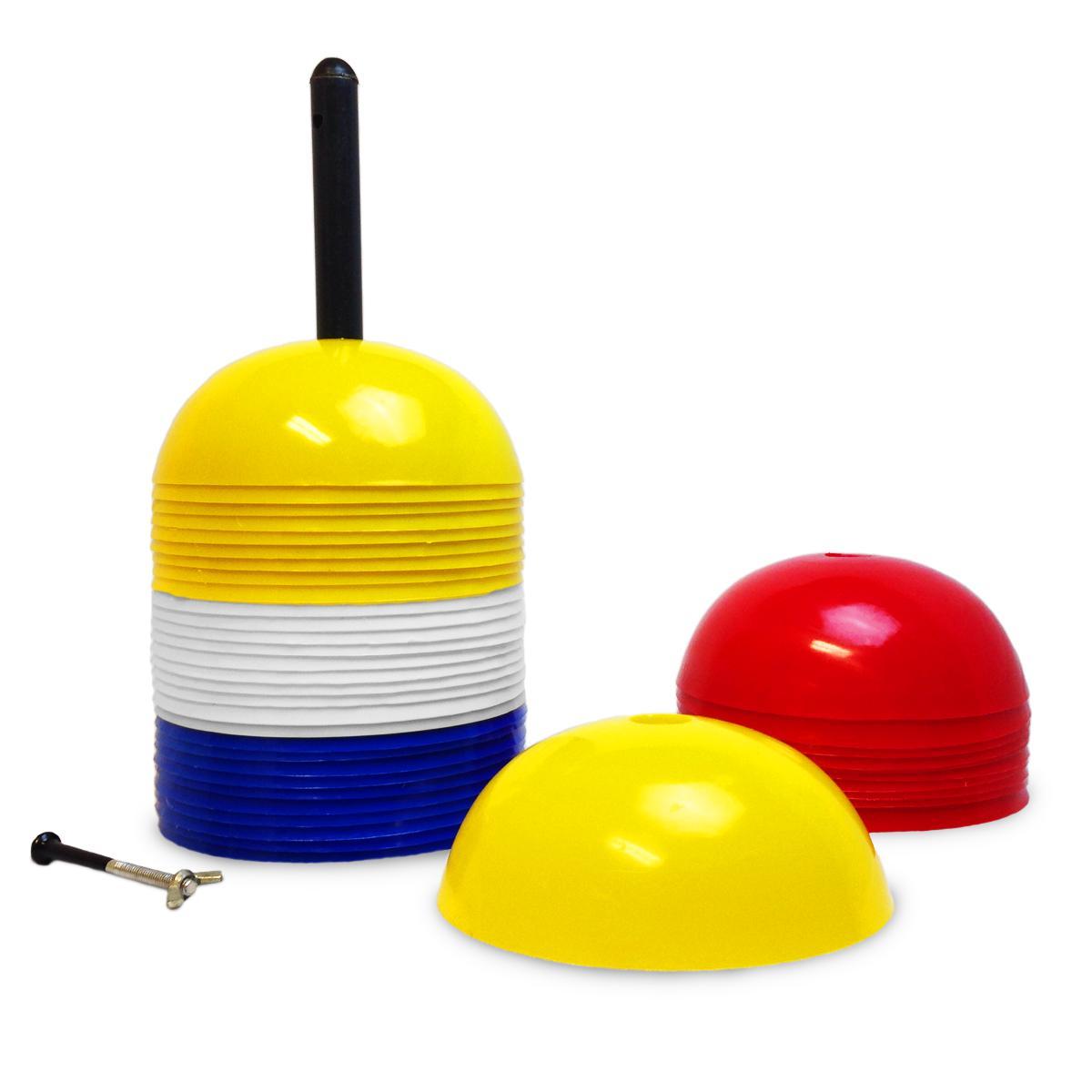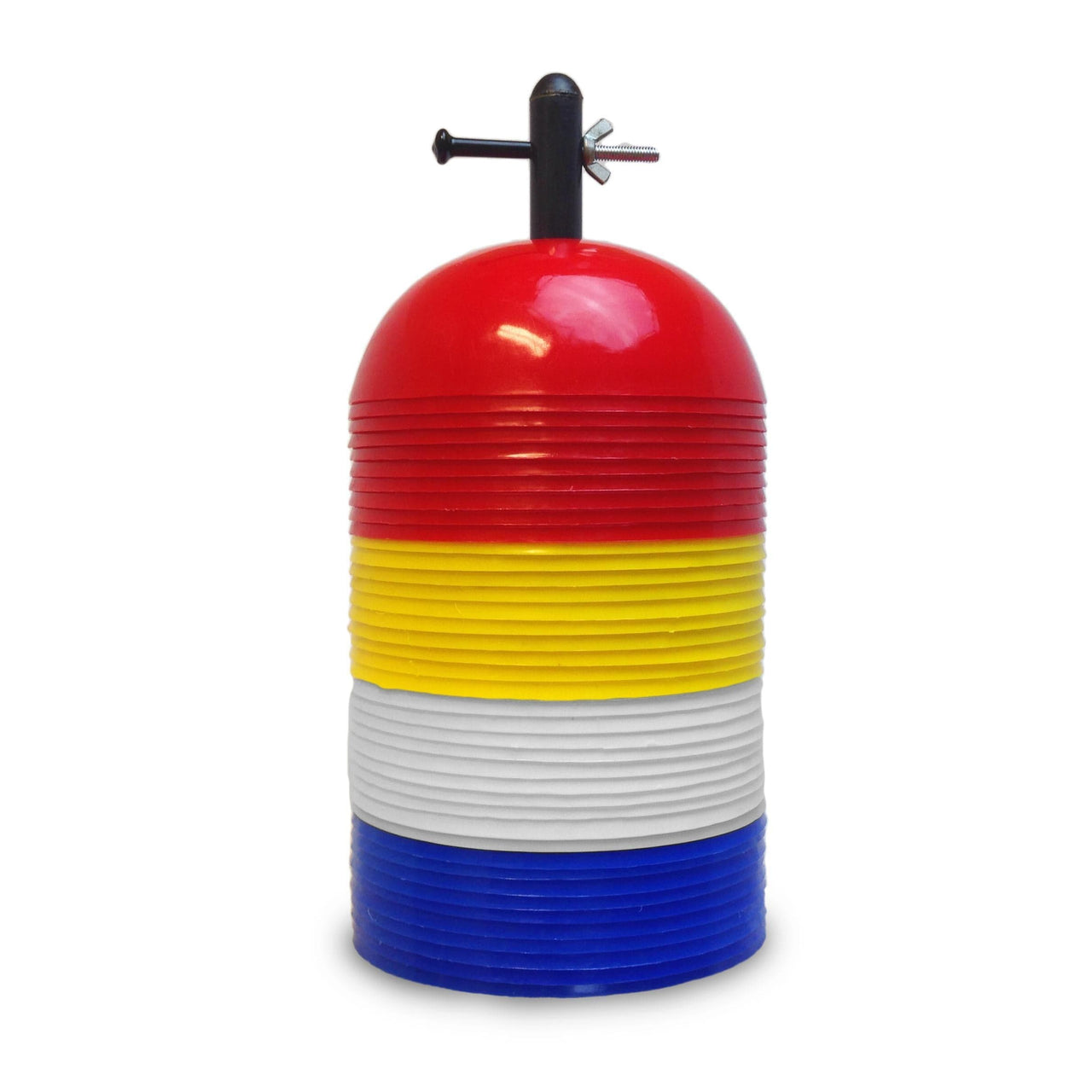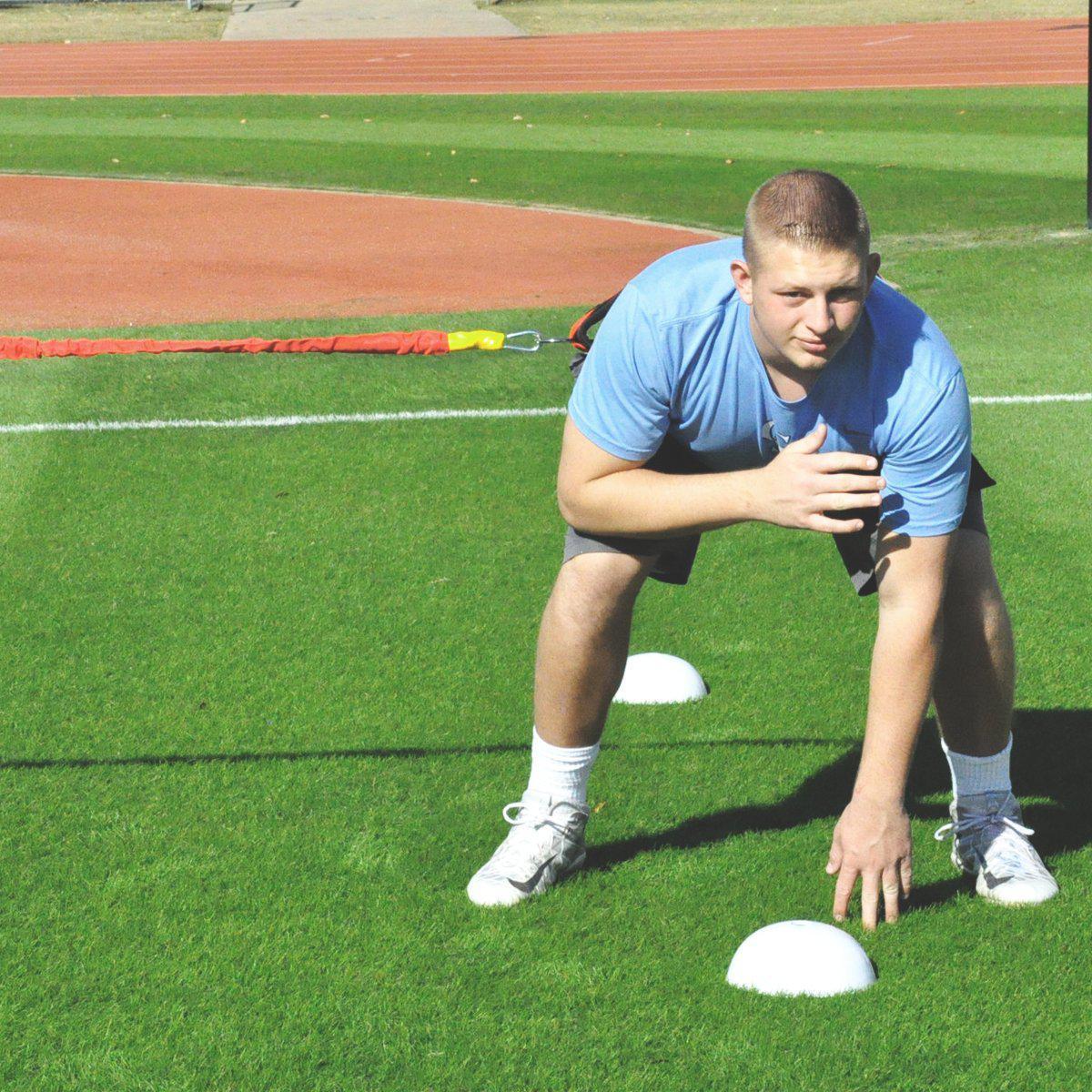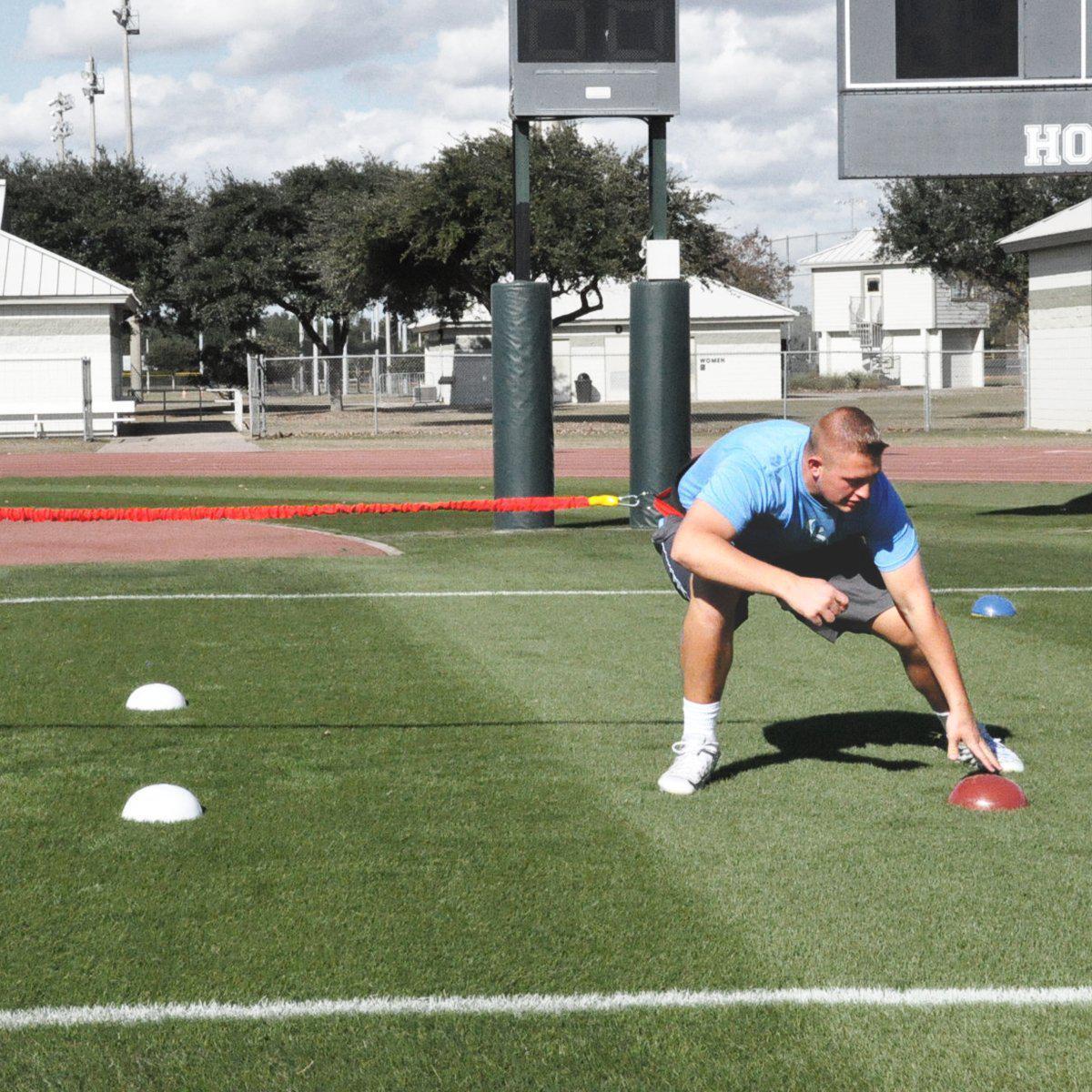 These Cones are made of hard plastic and may crack or break if stepped on. 
Clearance SALE- All Sales Final
Speedster High Hard Shell Dome Field Markers are constructed of a strong pliable PVC, thicker than most other Field Markers on the market. Use outdoors or indoors on any surface. These Markers are great for designing unlimited training patterns for agility training drills training athletes as well as on-field game situation training.
Agility Cones are used in increasing agility in many sports, including but not limited to Soccer, Baseball, Basketball, Football, Softball, Volleyball, Hockey, Track and Lacrosse
*** Unopened Boxes- may have small cracks on top of some cones****
Colors: Red, Blue, Yellow, & White 10 EACH
*Imported
As advertised
I got a great deal for a set of 40 comes and they have worked for my needs very well. Some came slightly cracked but that was why they were discounted. The cracks take nothing away from their usefulness. The carrying handle makes it convenient to lug around when I do training away from my gym.
Thank you so much for the review Paul.
We ship you an unopened box each time and there can be cracks for sure. I am glad those cracks are not hindering your training though.
Hard Shell Dome Cones
This product is just what we needed for the drills. They're sturdy and easy to carry. The domes stay put with the stand and locking mechanism. I will be ordering another set.
Thank you for the video! We are always excited to see how our products are being used, and thank you so much for taking the time to leave this review.
Shipping Information
Shipping time does not include processing time. Some items are not produced until they are ordered and may require more time before shipping. The promised delivery date and cost of shipping are determined soley by the shipping compnay and begin once the package is picked up from our Facility.
Safe Checkout
Providing a secure checkout experience, no matter how you choose to pay.