FitCord™ Resistance Bands - 3 Pack
Bundle
3, 7, & 18lb
7, 12, & 18lbs
7, 18, & 25lbs
7, 18 & 40lbs
12, 18, & 25lbs
25, 40 & 55lb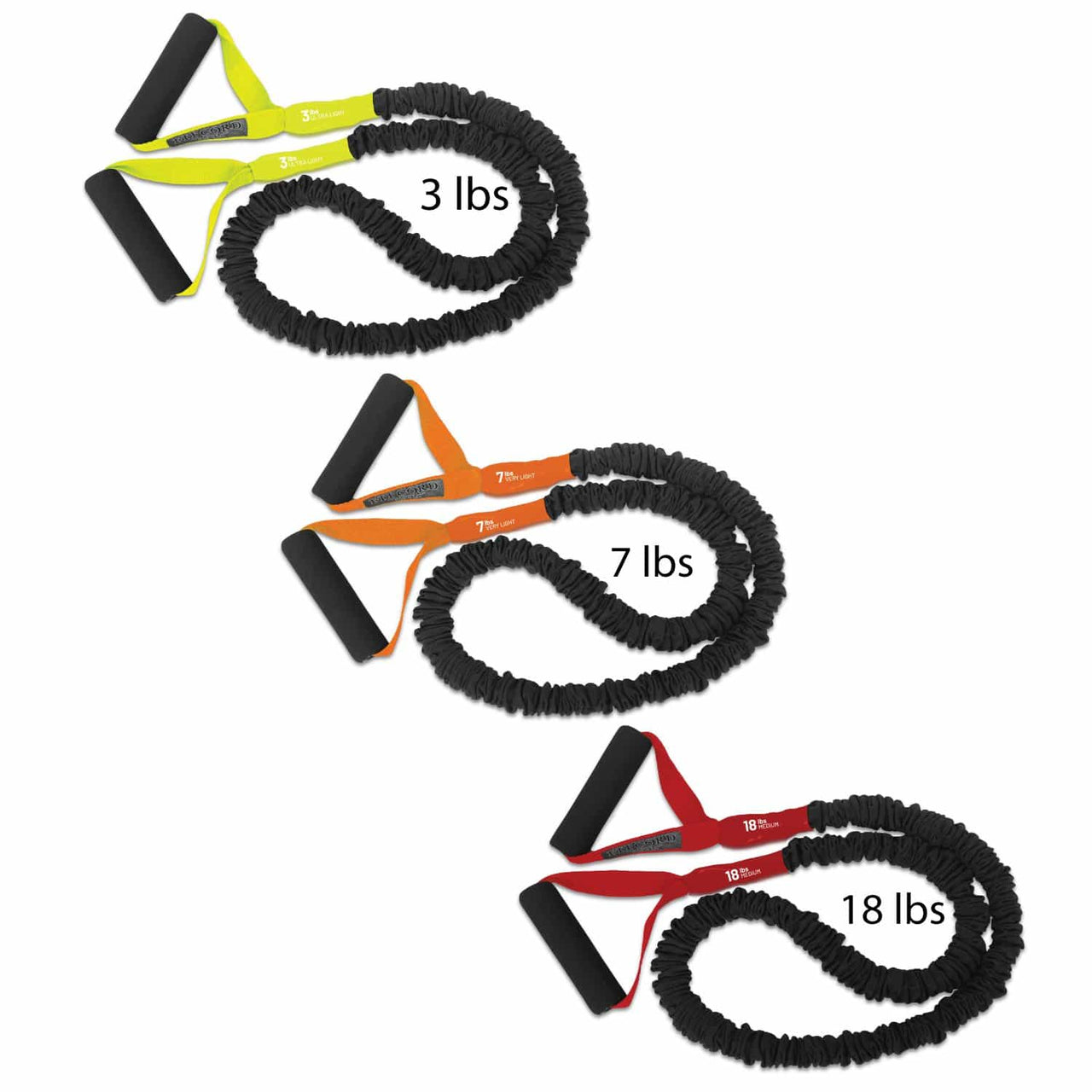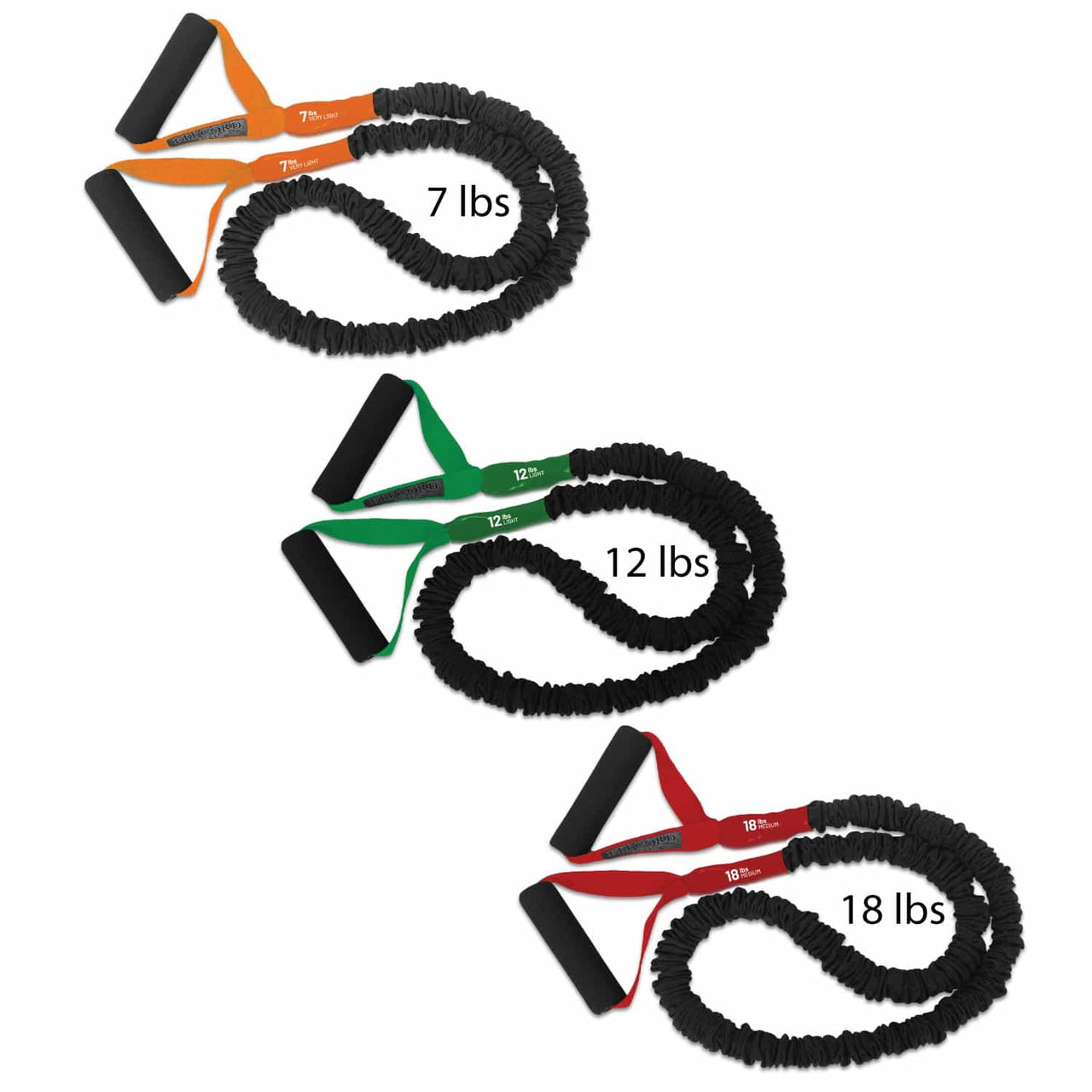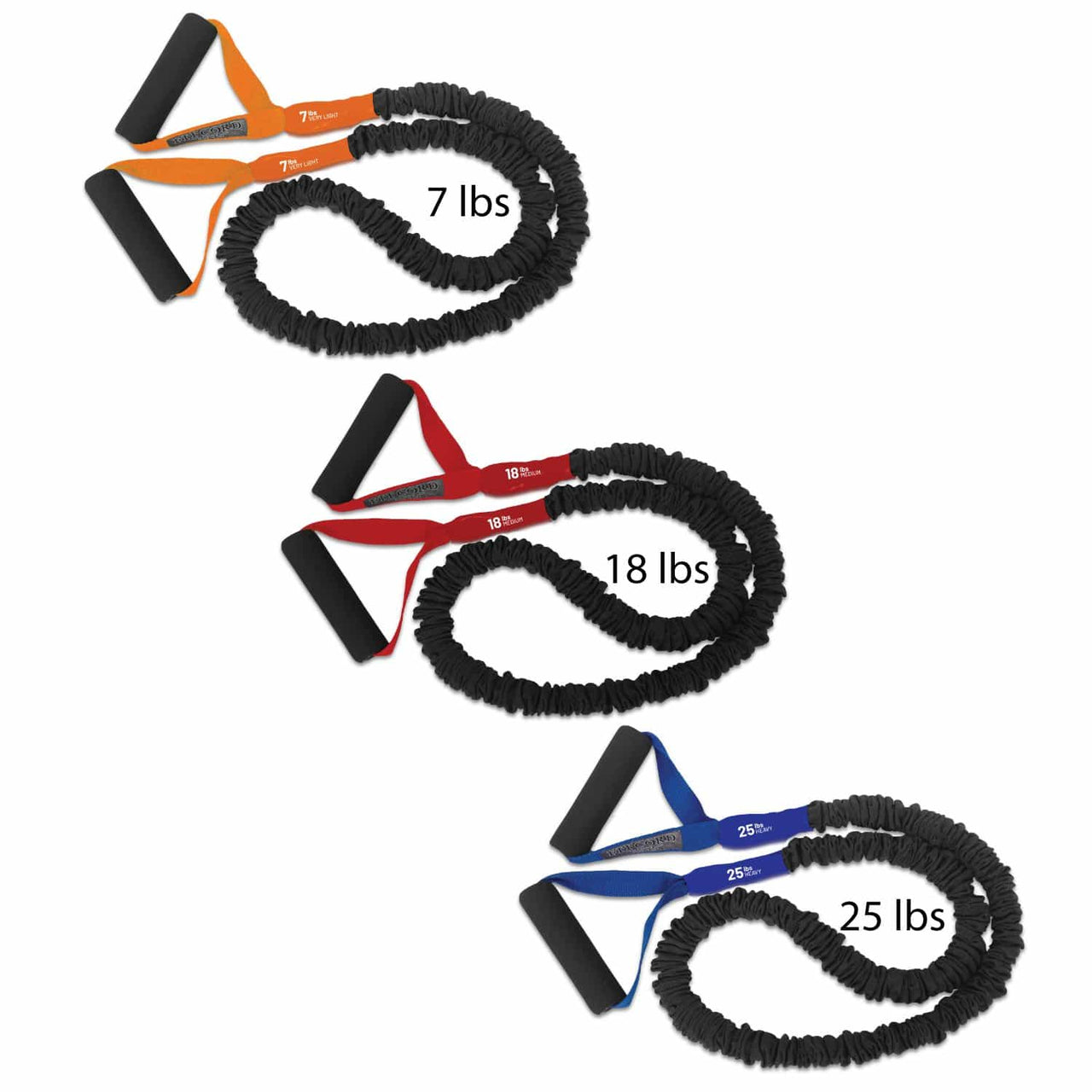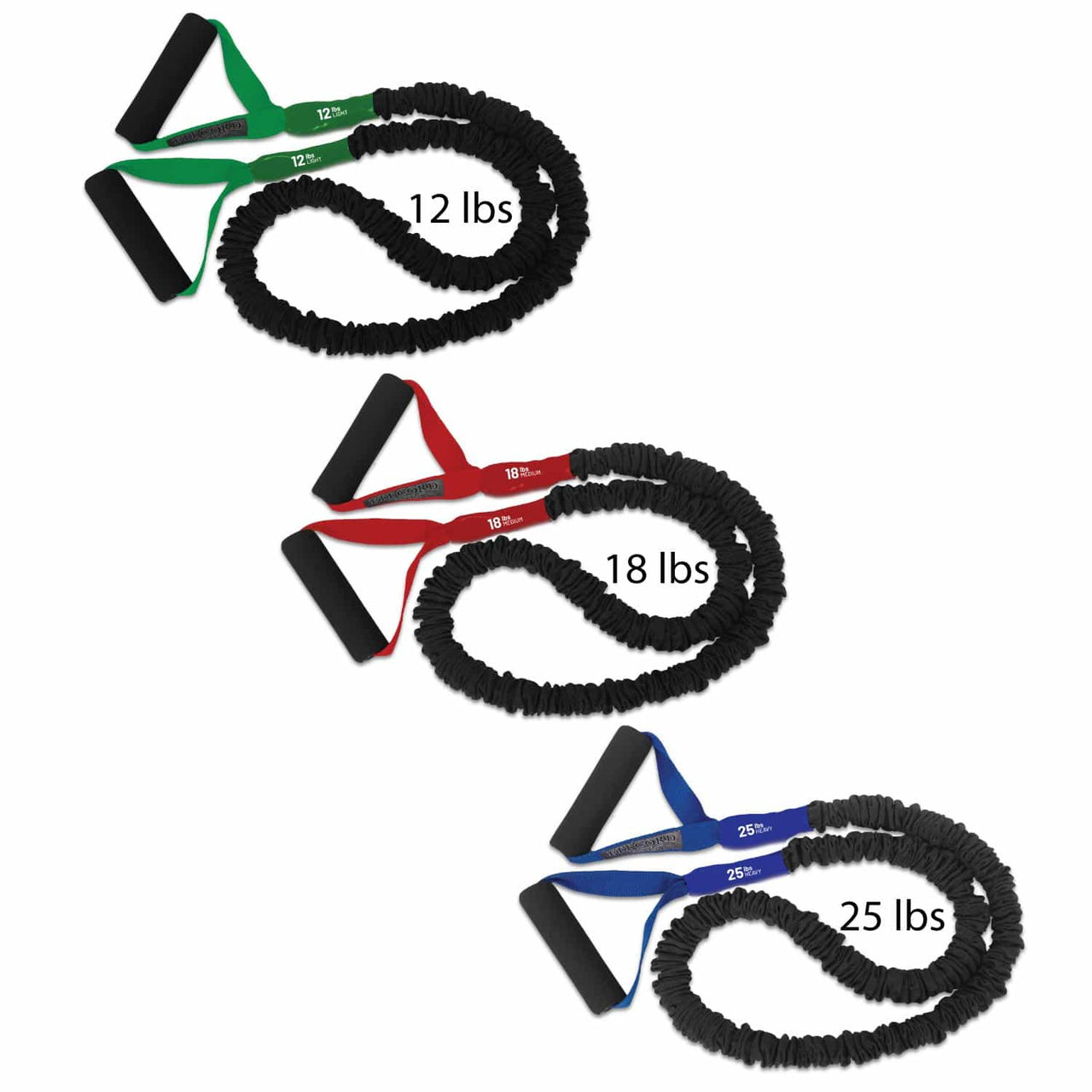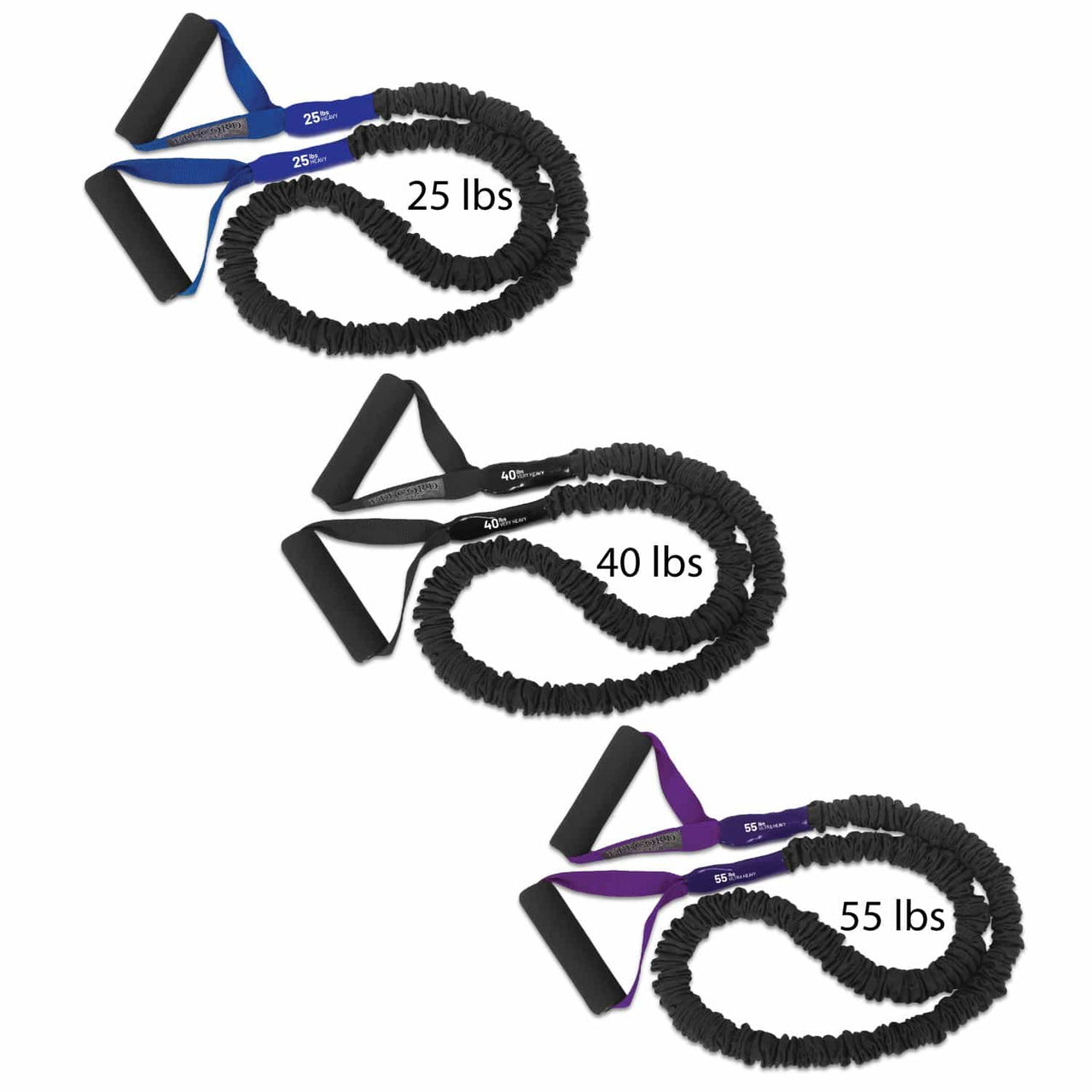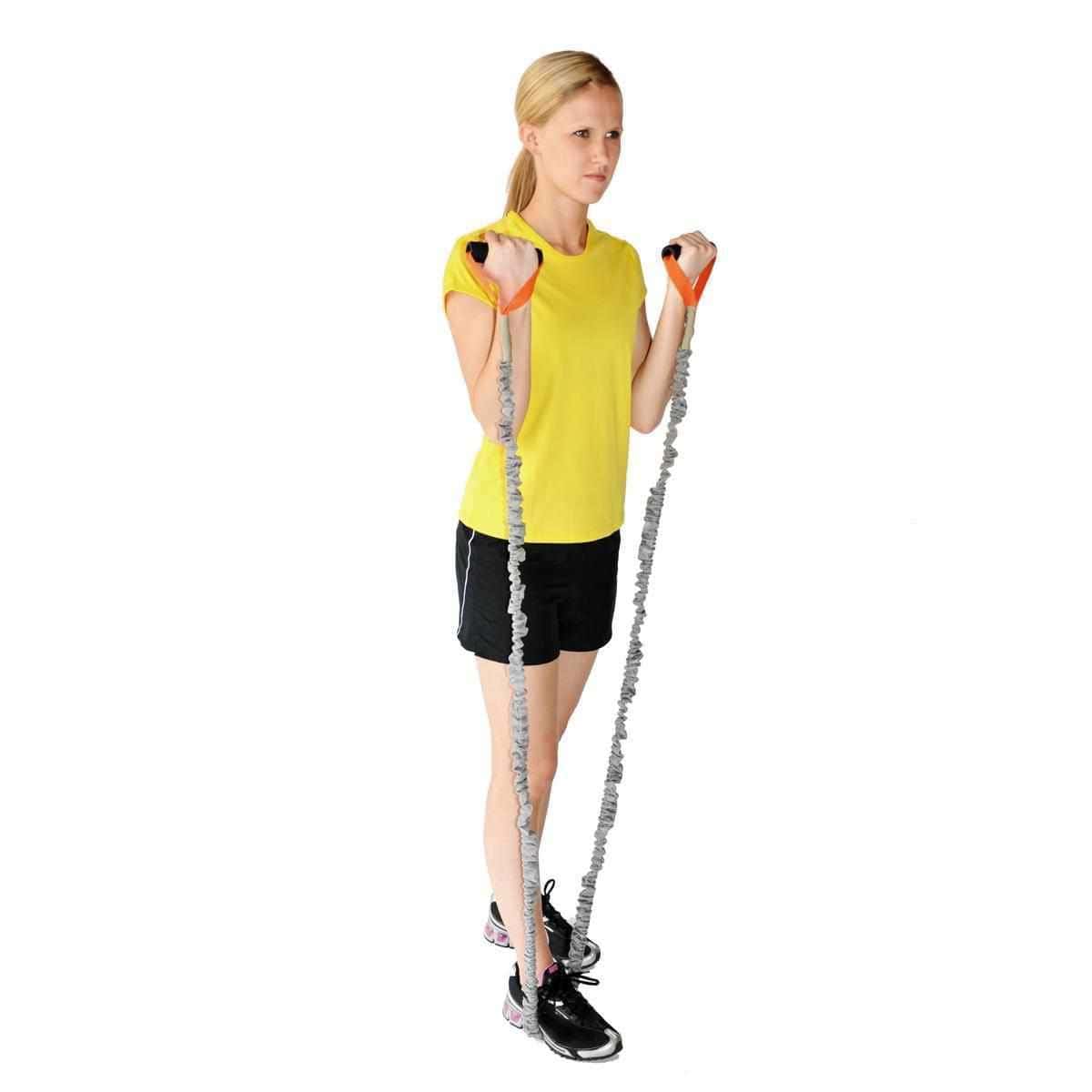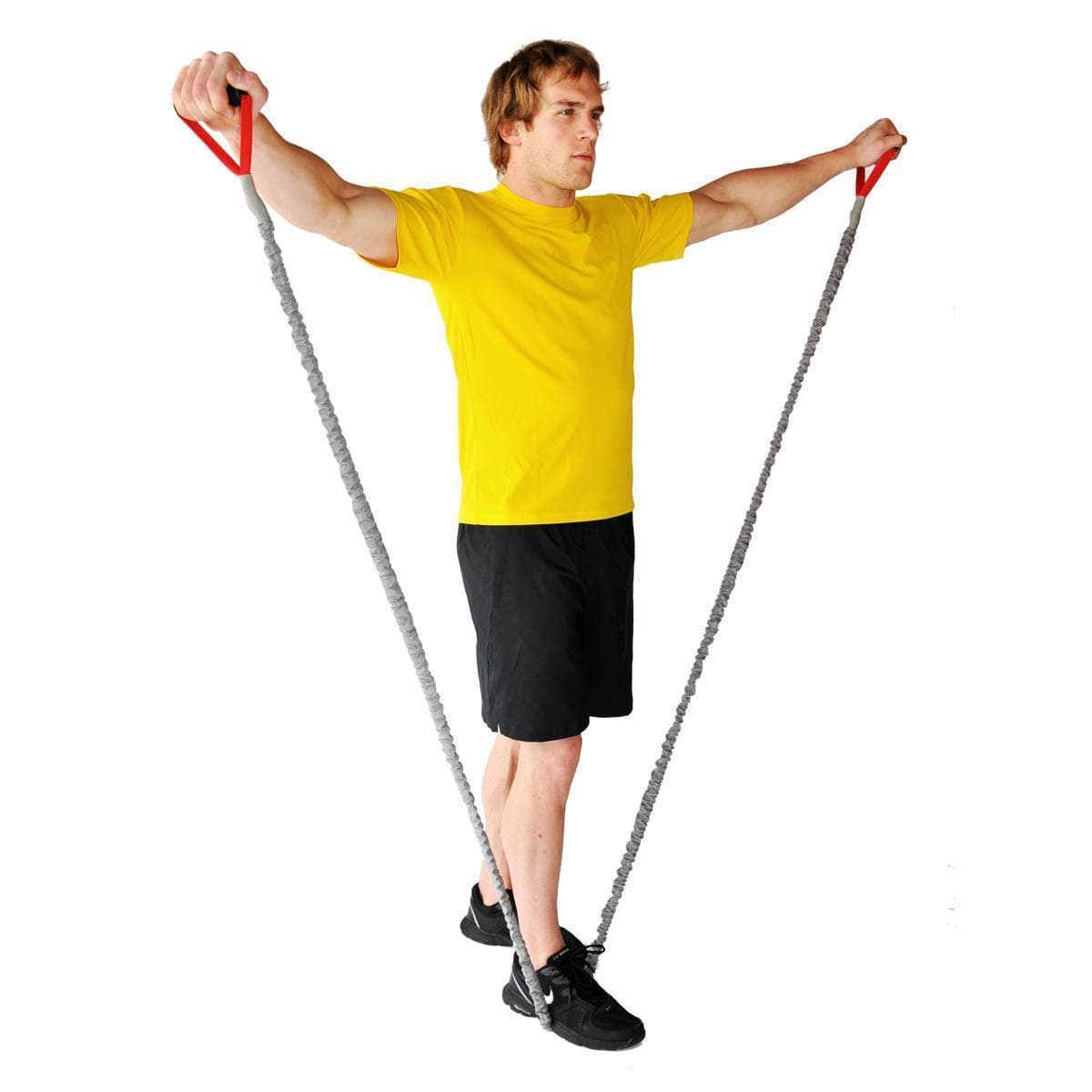 Safe American-Made Resistance Bands for Strength Training for Athletes
4ft Band with a max stretch of 16ft
Covered with Safety Sleeve Technology™

No more getting slapped by broken bands
Latex Allergy Safe. Never come in direct contact with the rubber.
Protects the band from daily abuse

Rated to last over 150,000 repetitions in independent lab tests
Padded handles
Made proudly in the USA
INCLUDES;
3 FitCord Bands with Safety Sleeve Technology™
Push yourself even farther with our FitCord 3 Packs! Choose which set works best for you and say "Hello" to a more versatile workout routine.

6ft FitCords are recommended for those over 6'4". 6ft FitCords have a max stretch of 24ft.
Shipping Information
Shipping time does not include processing time. Some items are not produced until they are ordered and may require more time before shipping. The promised delivery date and cost of shipping are determined soley by the shipping compnay and begin once the package is picked up from our Facility.
Safe Checkout
Providing a secure checkout experience, no matter how you choose to pay.