Speedster Leap Frog™
CHOOSE YOUR RESISTANCE
Medium - Youth
Heavy - High School
Ultra Heavy - College/Pro
CHOOSE YOUR BELTS
Basic Belts
Padded Belts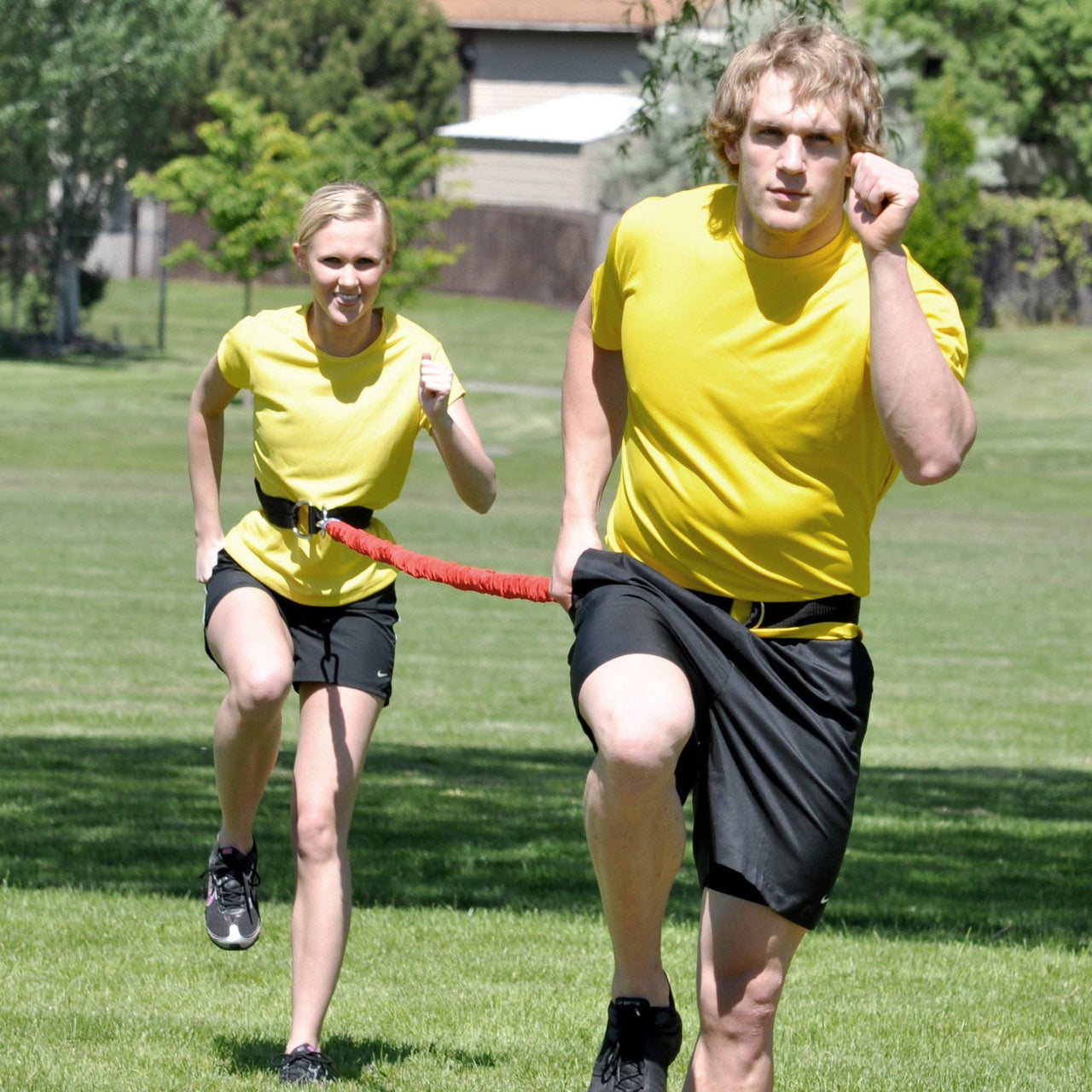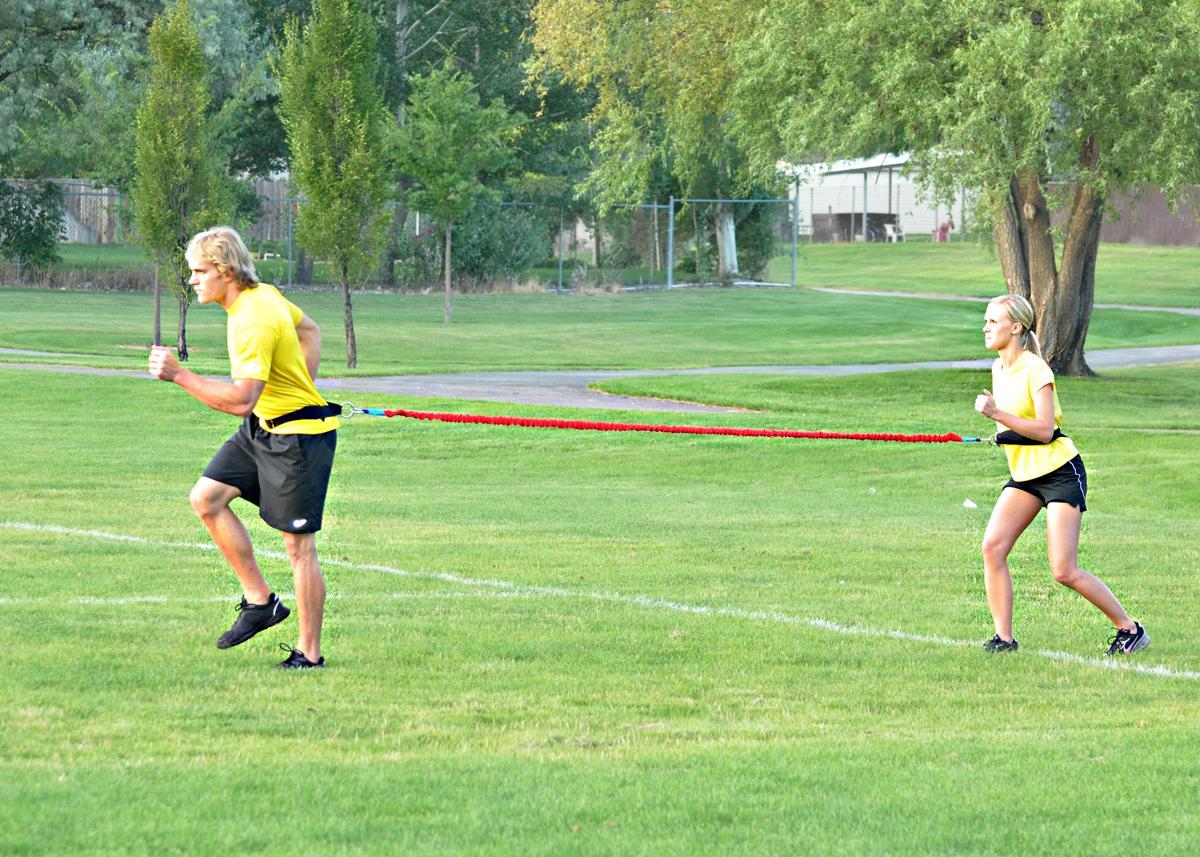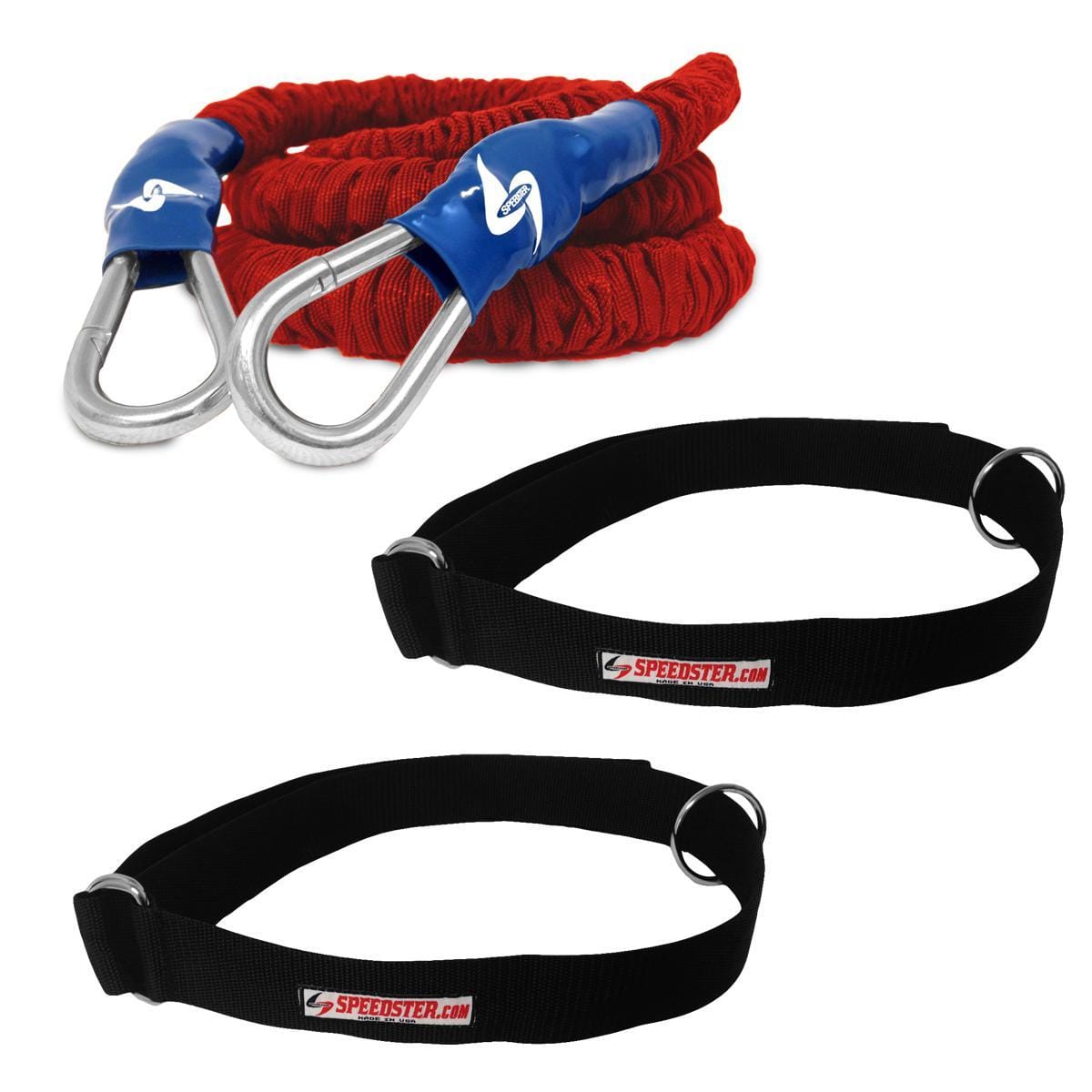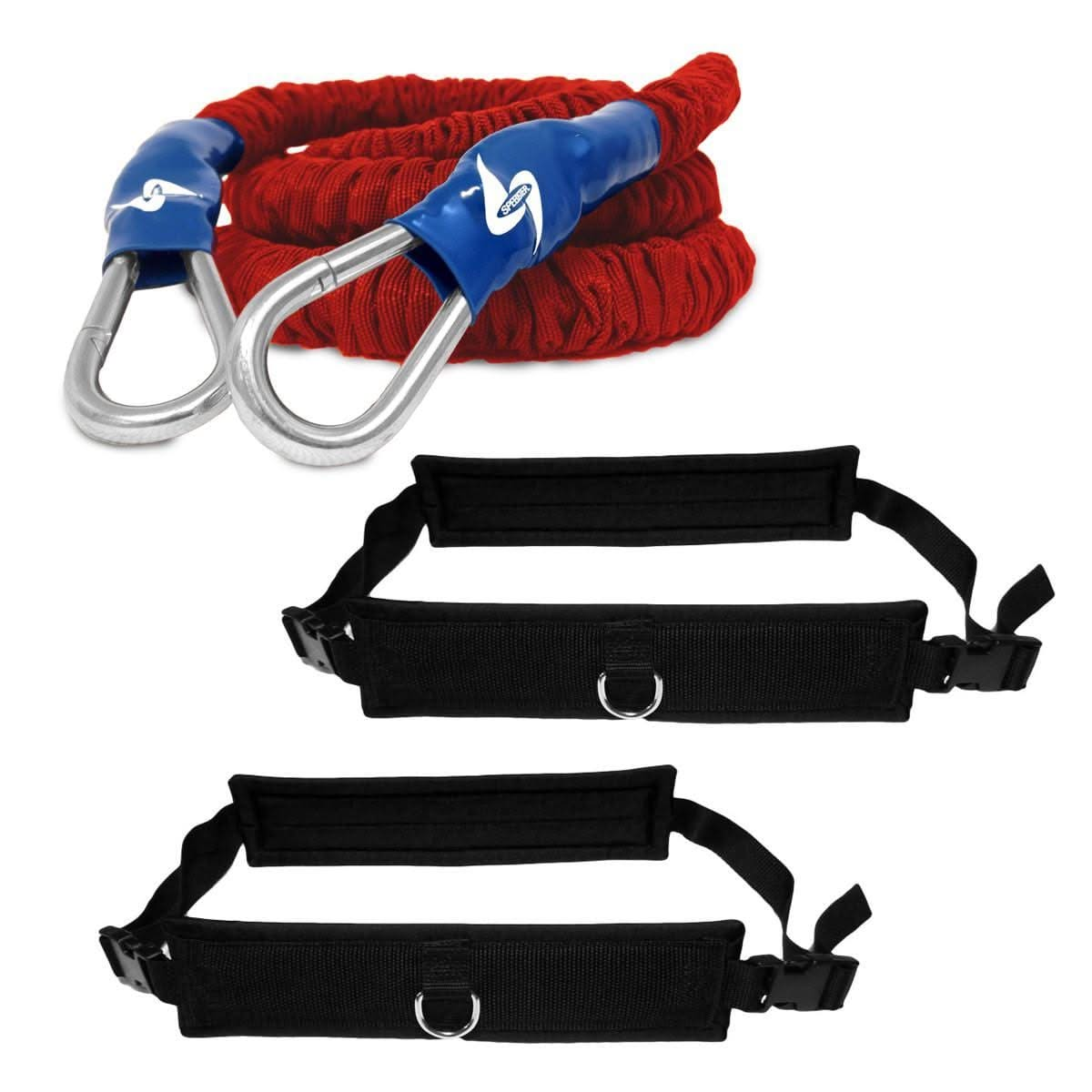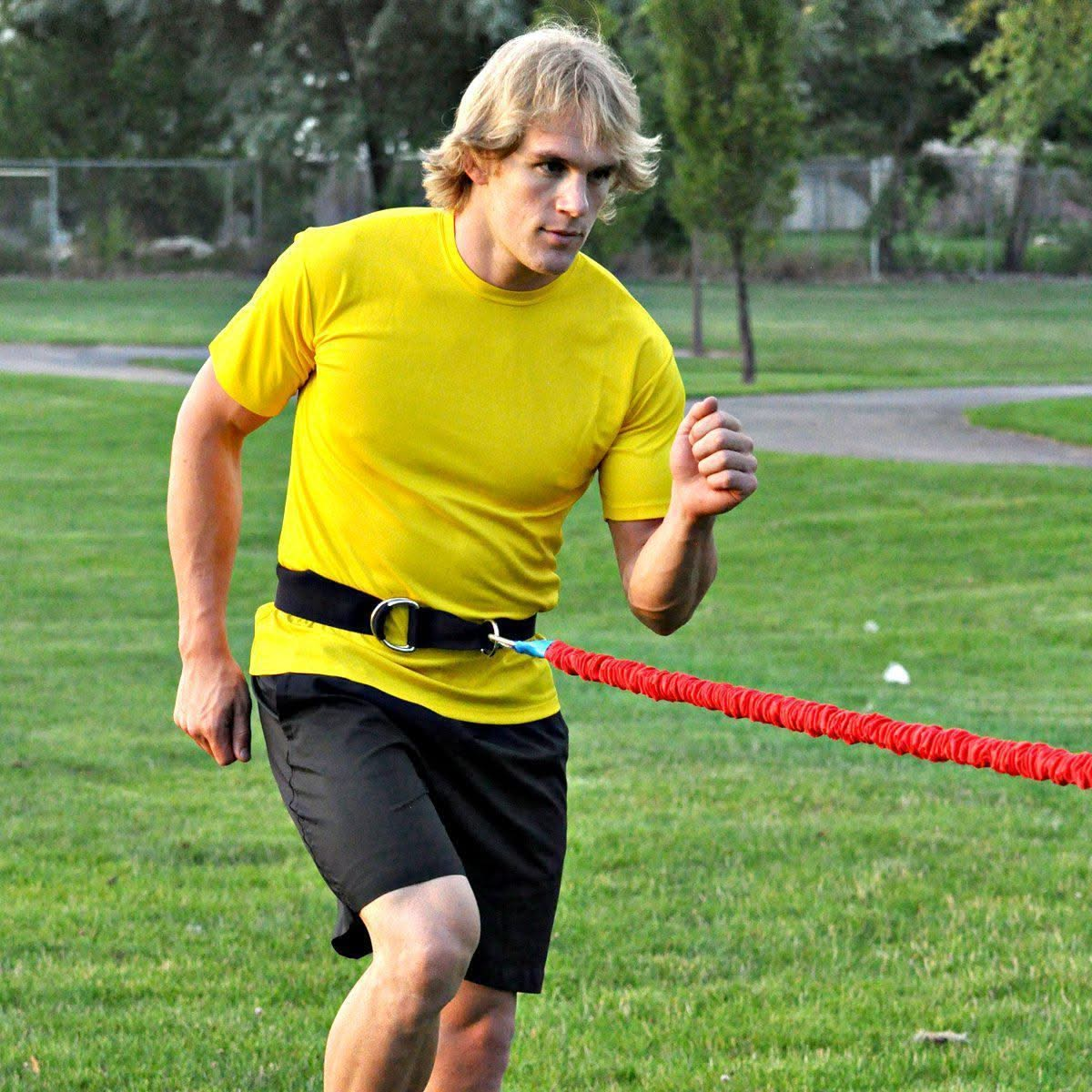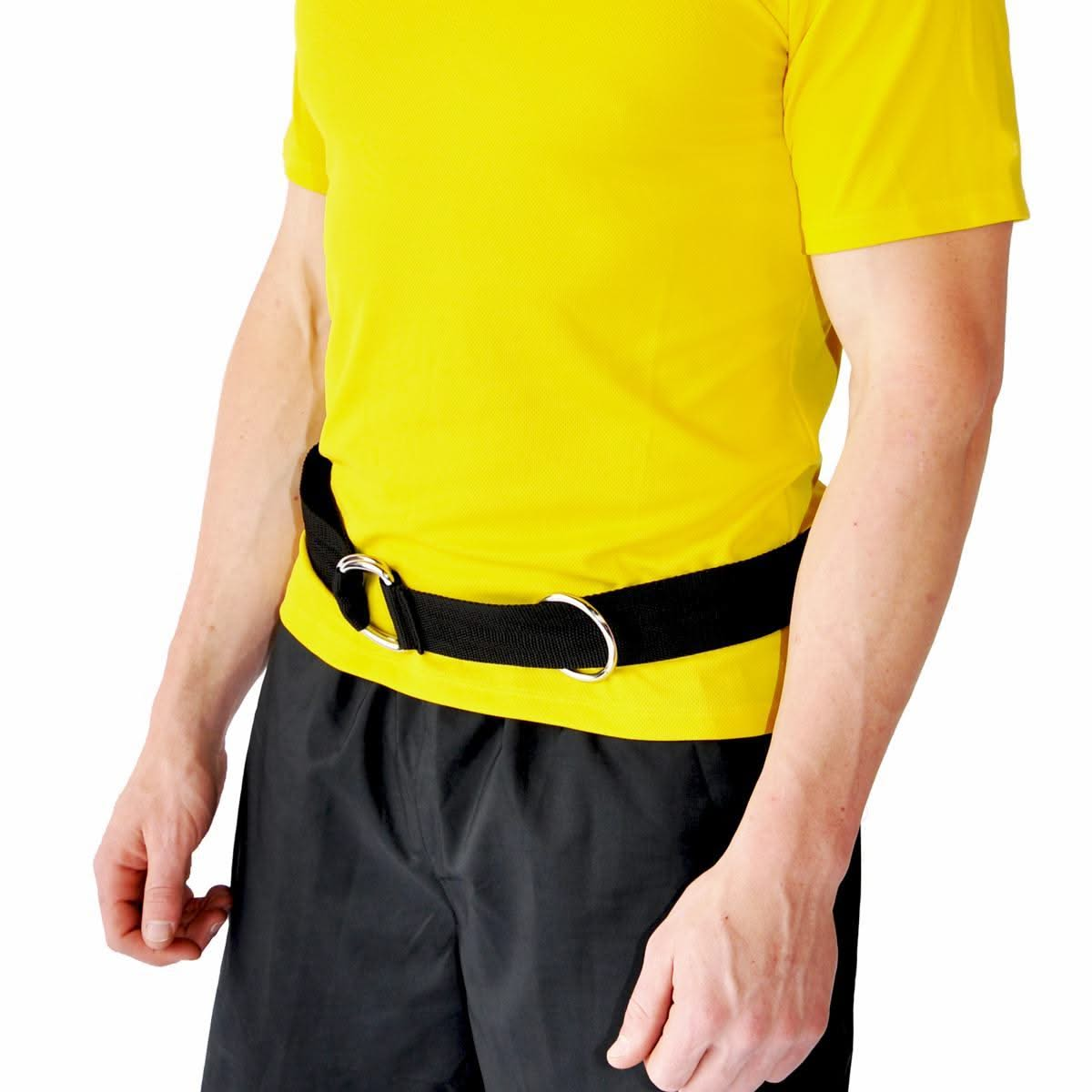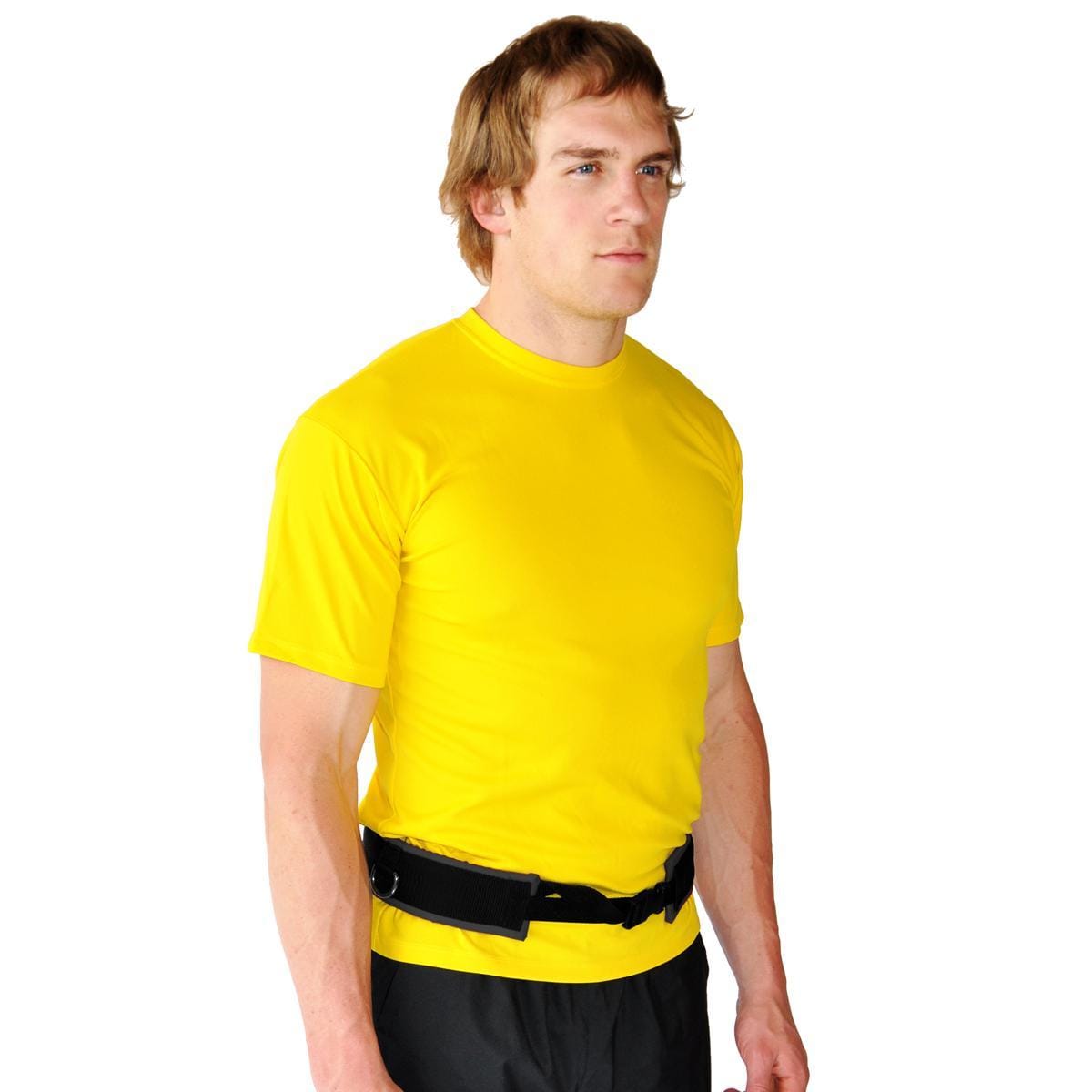 American-Made Dual Athlete Jump Training System

Speed Training System designed to train 2 Athletes at the same time. With an adjustable Belt  and Covered Rocket Bungee (Resistance Training Cord) this system trains your athletes by chaning positions from front to back using both Speed and Overspeed Training for both athletes at the same time. With This unique product, your athletes build leg strength during the speed (pulling) portion and retrains their muscle memory in the Overspeed portion (being pulled) of the relay. 
INCLUDES:
1 - 4ft Rocket Bungee (16ft Max Stretch)
2 - Waist Belts (Padded or Basic Nylon)
The Leap Frog is ideal for sport-specific plyometric and agility training as well as short burst Overspeed training. It's also perfect for shuttle and cone drills. Made in the USA.

DEVELOPS:
Acceleration
Lateral Explosion
Agility
Change of Direction

Previous Product

Next Product
Shipping Information
Shipping time does not include processing time. Some items are not produced until they are ordered and may require more time before shipping. The promised delivery date and cost of shipping are determined soley by the shipping compnay and begin once the package is picked up from our Facility.
Safe Checkout
Providing a secure checkout experience, no matter how you choose to pay.